There are many beautiful cities all across Australia. With its recent developments, River City up north has been gaining more attention, with Brisbane transforming from an industrial location to a bright and bustling precinct. And one of the suburbs at the heart of that renewal is picturesque Hamilton.
Boasting riverside views and a vibrant local culture, Hamilton sits along the north bank of the Brisbane river. The quaint, hilly location was once a major port site, but has since become a prime residential location. Over time, the suburb has developed a reputation for food, sunsets, and an urban lifestyle. And with Hamilton straddling the line of a big city and a suburb, its residents get the best of both worlds.
If that description got you hooked, then we'll reel you in with the details. Here are some of the best reasons to pack up and move to Hamilton, Brisbane – ASAP!
History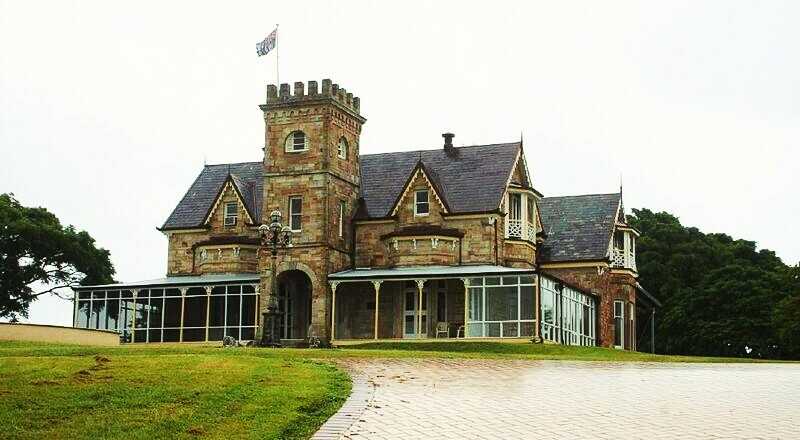 Home to aristocrats in the early years of the city's establishment, many of Brisbane's historic manors are located in Hamilton. Several of its villas – such as Toorak House, Woolahra, and Palma Rosa – are now heritage-listed sites. The suburb also features Hamilton State School, which opened in 1907.
But beyond that, the suburb gets its name from the historic Hamilton Hotel – named for Gustav Hamilton, a prominent Brisbane solicitor. Built in 1865, the hotel soon became a landmark in the district, and has long since become one of Brisbane's most iconic venues. It was originally a meeting place for horse racing enthusiasts, and that history remains preserved at the hotel up to this day.
Eagle Farm Racecourse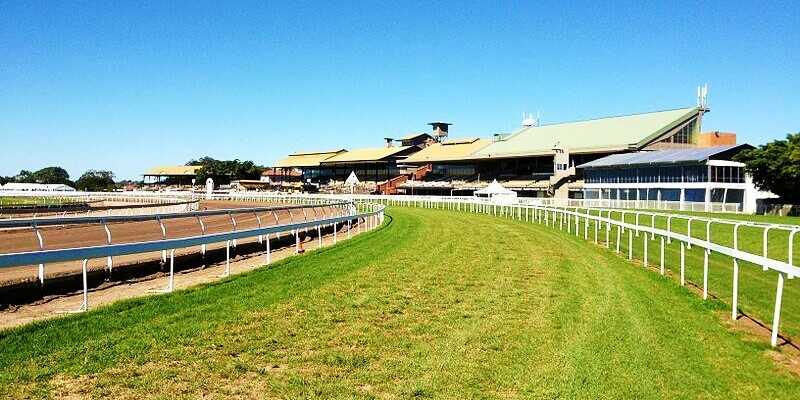 This historic location deserves its own item on this list. While in the Hamo, attend a race meet up at the Eagle Farm Racecourse, a heritage-listed site founded in 1865. This historic establishment traces its racing roots all the way to the first settlers enjoying some races on the dirt tracks. Now over 150 years old, the Racecourse still plays host to some of Australia's best races, features some of its finest thoroughbreds, and welcomes thousands of race goers every season.
Come wearing your best and take a photo by the iconic entrance gates, where old train departure times are still on display. Visit the Victorian and Federation heritage buildings, then take a seat on its wrought iron grandstands. Or check out Big Screen On The Green – the biggest screen in the southern hemisphere! If you're here for the winter, it's a must to attend the Brisbane Racing Carnival – the racing groups' preparation for the Melbourne Spring Racing Carnival, the highlight of the racing season.
Racecourse Road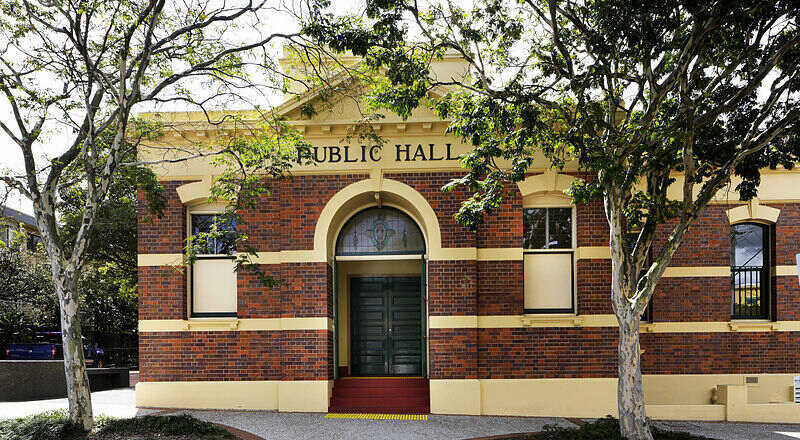 Welcome to the main retail and commercial hub of this suburb. Racecourse Road is Hamiton's original promenade, and has long evolved into a dining, shopping, and entertainment strip. The road connects Kingsford Smith Drive and the Eagle Farm Racecourse, and features the Town Hall, the public library, and the Post Office. At its southern end, it connects to the Portside Wharf.
Take a stroll to enjoy the poinciana trees, particularly during the street carnival in June. Or dine in any of the restaurants that line its sidewalks – like Petrichor & Co. for breakfast, or Journey Cafe and Bar for some local favourite coffee!
Portside Wharf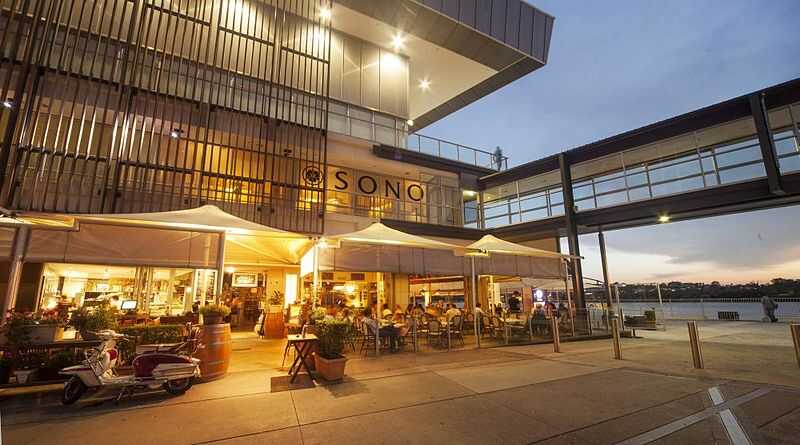 The Brisbane Portside Wharf is one of Hamilton's more modern landmarks, featuring a wealth of restaurants, boutiques, and cafes. Popular with tourists and locals alike, the precinct showcases over 35 retailers to give you a taste of urban village life. It is also home to the Brisbane Cruise Terminal, where large luxury cruise ships can dock and passengers can disembark to explore. Visitors can take in the river view while strolling, or take one of the CityCat ferries to the city.
Eat Street Northshore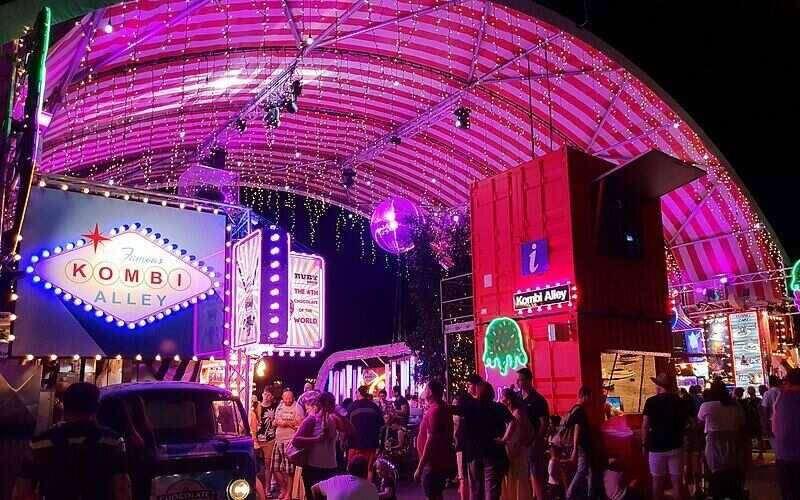 This iconic riverfront dining destination has boomed in popularity and become one of Brisbane's must-do foodie experiences. The evening food market features almost 200 shipping containers, each offering different kinds of food or entertainment options – all with a view of the river. 
Whether you're alone, or with friends and family, Eat Street is a fantastic place to mingle and eat, and take in the sights and sounds of Brisbane as the sun sets over the river. Pick a seat – on any of the available tables, benches, bar tables, or even the astro-turf – and enjoy as much food as your wallet will allow while taking in the city skyline across the water. Or check out the OpenSky Theatre, Eat Street's moonlight cinema, and settle into a camping chair to enjoy the entertainment. There's even the Seafood Deck, which features a trawler that patrons can eat around with a fresh seafood meal!
Recreation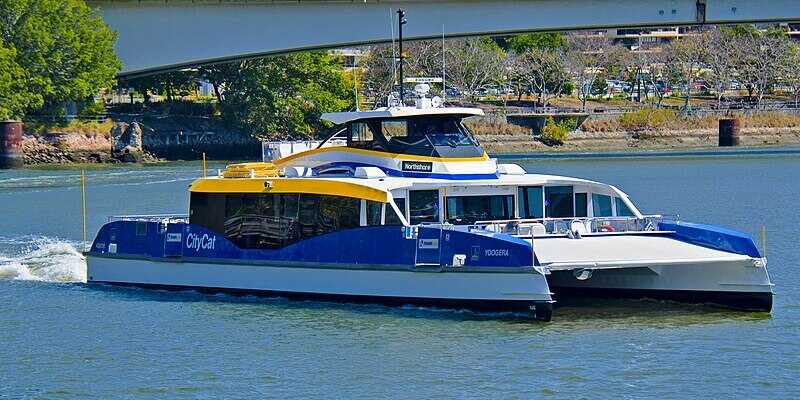 You'll never be bored in Hamilton, that's for sure. When you're not out sampling its countless dining options, you'll be spoilt for choice for entertainment options. Catch a flick at the Dendy cinemas, or catch a live gig at Byblos. Fly a Boeing 737 in a simulator over at the Air Combat Centre. Work on your stroke at the Royal Queensland Golf Club. Challenge yourself at Brisbane's only indoor ski and adventure park, Urban Xtreme – or take your kids to its in-house Playland.
If you are bored of Hamilton (impossible!) or want a change of pace, catch a CityCat ferry from Brett's Wharf to cruise down the river – and visit nearby historic Teneriffe while you're at it!
There's plenty to do and see in Hamilton, Brisbane, which means plenty of reasons to pack up and settle in the suburb. And while you're there, it would be a downright shame not to take advantage of all the opportunities at your fingertips. So why not give yourself a day off every once in a while? Head out and grab a bite to eat, catch a movie, or watch a race. And while you're away, Maid2Match offers house cleaning services in Brisbane so you can return from your foodie exploits to relax in a clean home.