Often, most people have the wherewithal needed to clean their home. Some of the menial tasks are worth handling along with the help of the few people that are in your home. However, there comes a time when DIY won't be as effective thus necessitating hiring professionals.
Maid2Match provides the excellent service that Gold Coast needs. Its residential services are exactly what the residents of the Gold Coast have yearned for in a very long time. It offers the best house cleaning services at the client's convenience.
As experts in domestic services we guarantee complete customer satisfaction. If the residence is to be spotlessly clean, then it's important for the owner or renter to hire an expert with a spotless reputation for delivering quality work all the time.
Furthermore, the cleaner's services adhere to the specifications that real estate agents have established for whatever part of the Gold Coast a client resides at. The company is fully insured and licensed to provide these services too.
The company's technicians are trained and experienced to provide other services too. They mostly provide carpet cleaning as well as pest control services too. All the cleaners it employs undergo serious screening to ensure only those with clean records are hired.
Why Choose Maid2Match Cleaners?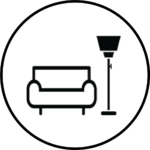 Truly Vetted Cleaners You Rate
All Maid2Match cleaners have been vetted, not just for insurance, but also for their professional ability. After each booking, you are given a simple way to provide a satisfaction rating and highlight any areas where we can focus on next time.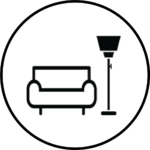 Cashless And Convenient Online Booking
No late night or early morning runs to the ATM to ensure you have cash for the cleaner. You are able to book and schedule your clean online with a few details and the click of a button. For extra peace of mind you get to pay for the clean after it happens too!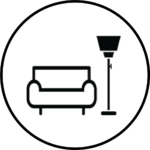 Discounts On Regular Cleans
Get up to 20% off the price of cleaning your house by making a regular booking. It is easy for your team to clean your place if they do it more often, we pass these savings on to you.
What is involved in a Gold Coast Domestic Clean?
The services provided differ from one company to the next. But, the basics remain the same. Therefore, it's fine to expect an experienced firm to provide the following types of services:
Vacuuming
Dusting
Wiping surfaces
Mopping floors
Blitzing bathrooms and kitchens
There are different types of companies in the market today that you can hire for this kind of work. Maid service companies are some of the most popular.
By the time the cleaners leave your place, it should be smelling fresh. It should be a perfect abode for you and the rest of the family until the cleaners show up the next time to make it spotlessly clean again.
In some cases, your cleaners might actually provide deep cleaning services. Many times, such services cost more. Nevertheless, speak with your cleaner to see whether they offer this specific services at an extra cost or as part of the package.
Do not hesitate to contact Maid2Match for all your house cleaning needs, we can help with Gold Coast bond cleaning and even services like a builders clean.
Why do You need to Hire a Gold Coast Cleaning Company?
Hiring professional cleaners, such as Maid2match, is a costly affair. However, the benefits you get from them justify the cost. For example, the cleaners save you a lot of time. The fact they are willing to do it at your convenience is great news as it gives you time to do whatever you want.
Secondly, professional cleaners are an experienced lot. They know what it takes to do the job perfectly, beyond your wildest dreams. Their goal is to exceed your expectations. The cleaners deliver quality all the time because they have been in the industry a long time.
Vacuuming throughout a residence is labor intensive. DYI house cleaning can leave you exhausted and left with little energy for doing other equally important stuff. Hiring professional cleaners to do the job ensures that you never have to worry about feeling fatigued.
Professionals are renowned for their consistency. Unlike you, or any other DIYer for that matter, they guarantee quality work every time you call them. They use the best tools for the job. They have the personnel and supplies required to clean spotlessly.
Based on these, you should hire specialists today and begin enjoying the benefits.
Why You Shouldn't Clean Your Own Home
The main advantage of DIY is that it saves you money. It's also good if you have time, equipment, and the supplies needed to do the job well. However, it does have several disadvantages as you will see below.
You should only clean the home yourself if you have the time. It takes a lot of time to finish cleaning the house, depending on its size. In some cases, you may need more than a day to finish working on all the rooms of your house, including the exteriors.
House cleaning is not a one-off activity. The house needs proper cleaning several times in a month. You may have the time to do it once. Beyond that, you would need to schedule a proper session with a professional to ensure that your house remains habitable, clean, and hygienic.
The fact that professionals do a better job is actually good news for you. They ensure that you have a relatively easier time of keeping the house clean. They do a thorough job to make maintenance as easy as possible for you to the next session.
Therefore, contact Maid2Match today for house cleaning services instead of doing it yourself.
What Stops People from Hiring Cleaning Help on the Gold Coast?
Many people do not hire cleaning help in Gold Coast for a variety of reasons. Some claim that house cleaners charge exorbitant rates. Others believe that the area isn't blessed with a good number of reputable cleaners. The reasons are as many as there are the number of people and businesses who need the services.
Yes, it's true that professional house cleaning isn't cheap. One has to cough up a lot of money for these services, especially if the cleaners are needed at home more than once in a month. But, the cost alone shouldn't stop you from choosing a service that transforms your home completely.
The fact that the economic situation isn't as favorable as many would like it to be has also contributed to this trend. Lack of good economic opportunities has forced many people to consider DIY instead of hiring professionals.
Yes, it is also true that many house cleaners bite more than they can chew. They promise heavens only to deliver earth. Such cleaners destroy the faith that customers have on cleaners. Eventually, most clients prefer doing the cleaning themselves rather than rely on strangers.
The good news is you can hire Maid2Match – a trustworthy cleaner – for the Gold Coast region.
Where Maid2Match Serve On The Gold Coast
As the second largest city in Queensland, the Gold Coast certainly lives up to expectations of the many tourists who visit the sunny beaches each year. Not to mention those lucky few who call it home!
Although it has a population of 560K people, the lifestyle is second to none. The popular saying that the weather is "beautiful one day, perfect the next" is not lost on locals. With 300 days of sunshine each year you can see why.
The Gold Coast boasts something for everyone, from theme parks such as Dreamworld, Sea World and Wet'n'Wild to inland hiking trails and world class surfing beaches. Not to mention the huge Pacific Fair shopping centre and iconic Q1 Tower which dwarfs the skyline.
Other points of interest on the Gold coast include Lamington National Park for camping and The Star Casino for plenty of evening events and entertainment.
Location
111 / 10 Albert Avenue,
Broadbeach, QLD, AU