Our Goal Is To WOW You With Every Clean
Maid2Match offers reliable house cleaning services across Brisbane and the Gold Coast. We understand that everyone has a unique situation, and our flexible cleaning crew can adapt to whatever cleaning conditions you require. Customers enjoy the personalised services Maid2Match can provide, but there are plenty of other benefits that come with
Our partners go into every job not with the goal of just getting another clean done, but aiming to blow you away at the pristine condition they leave your apartment in!
With 3,000+ jobs under our belts, we are ready to go and knock your socks right off. Use the cleaning service that cares- Maid2Match!
We are the best in what we do. No job is too big or small for us. We ensure that our clients get the services they have paid for within the shortest time possible.
So, why exactly should you choose us?
Get an instant quote
Knowing the amount of trust our client's place on us, we have no hidden charges. Besides, our clients are able to get instant quotes from our website upon telling us the number of bedrooms and bathrooms they have.
Insurance
We don't want to burden you with extra costs in the event that an accident occurs. For that reason, all our employees and partners are insured against any liability for your peace of mind.
Online booking
You can easily book our cleaning services online from the comfort of your home or office. No more calling to schedule your house booking.
We save you money
Who doesn't like to save an extra coin once in a while? Well, at Maid2Match, our clients get to enjoy a discount if they book weekly or monthly cleaning. How about that?
Why Should You Hire a House Cleaner?
Hiring a house cleaner is beneficial because it can significantly reduce stress levels by freeing up a lot of your personal time that can be better spent elsewhere. Having a neat and tidy home is invaluable and ensures that you won't be rushing to tidy up when an unexpected guest arrives.
The additional free time that is brought on by cleaning gives you the chance to dedicate more of your valuable time to more important activities, like work or spending quality moments with family. Even if it's just an additional chance to relax, every extra minute at your disposal counts!
If you are looking for professional house cleaners on the Gold Coast, look no further. Make a booking online on our Maid2Match website.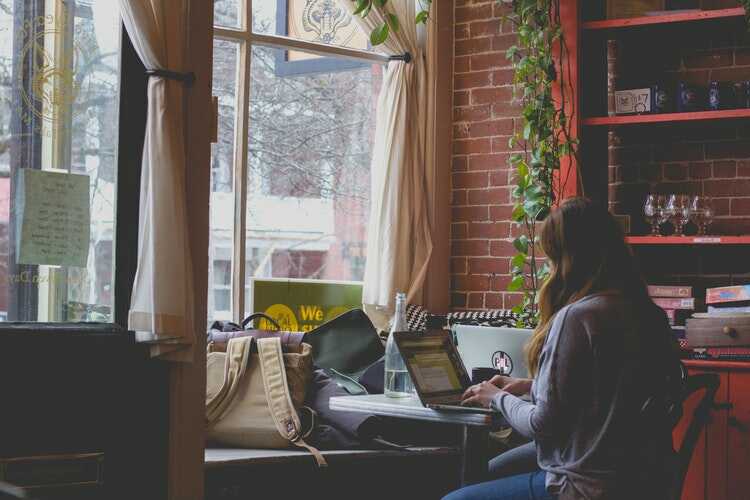 Just See What They Have To Say
Google Review

"Awesome, very personalized service with great attention to detail. We've had problems with another cleaning service and Maid2Match provided nothing but ease throughout the whole process. I cannot recommend them enough, great local business."
– Peter Loughman
What is involved in a Gold Coast Domestic Clean?
A few of the Gold Coast areas we have served are:
Southport
Upper Coomera
Robina
Surfers Paradise
Labrador
Nerang
Helensvale
Varsity Lakes
Burleigh Waters
Hope Island
Broadbeach
Do not hesitate to contact Maid2Match for all your needs, we can help with Gold Coast bond cleaning and even services like a builders clean.
The Unbeatable Convenience of Hiring a House Cleaner
Booking a Gold Coast house cleaner has never been easier with our online booking process. This efficient (and painless) process gives you the ability to get a quote in under a minute and move on to bigger and more important aspects of your day.
Everyone deserves a break once in a while, and the cleanliness of your home should not be compromised because of this. Hiring a maid is not a sign of laziness – it is quite the opposite; time is money, and a domestic cleaner will eliminate the need to spend a few hours every week on time-consuming chores.
Low Rates
Low Rates
Hiring domestic cleaning help isn't as costly as some might think; after you take into consideration all of the time that it saves to hire a house cleaner, the rates turn out to be quite affordable. If you are still unsure, you find out more by getting a quote using our quick and easy online quote system.
Especially if you are a full-time worker, outsourcing the household chores allows you to spend your free time with yourself instead of getting home just to do more work. After a long day at work, the last thing anyone wants to do is worry about sorting out those troublesome out-of-reach places or scrubbing the toilet.
Fully Insured Cleaning
Fully Insured Cleaning
Many people are hesitant about the idea of a stranger coming in and servicing their home, which is a completely understandable fear. Our company addresses this concern very seriously and aims to put our customers mind at ease by screening all of our personnel and complying with all safety and workforce regulations.
All of the teams on our work force are fully insured for both personal injury and any accidental damage that may occur. With the added safety of our insurance, customers no longer need to be concerned about potential liability issues or possible damage to their homes. Let Maid2Match put your mind at ease so you can enjoy a carefree experience.
Zero Contracts or Long-Term Commitments
Zero Contracts or Long-Term Commitments
Another common worry is that a service may require a long-term contract. If you're sucked into a scheduled contract, you could run into issues if you go on a surprise trip or if your financial situation changes at all. With Maid2Match, you can schedule regular bookings without signing any kind of contract or agreement. You are free to cancel the services at whatever point you wish. Another benefit of regular cleaning services is that we are able to offer better rates.
The freedom that comes with this anytime cancellation policy allows you to easily control your own schedule without the fear of any contract repercussions. Our reliable team members arrive on time and with their own equipment.
How We Ensure Satisfaction On Every Booking
At some point, you will probably find yourself too busy to tidy the home. Maybe you're working late, maybe you get caught up spending time with family; sometimes, life just gets in the way. Fortunately, with Maid2Match, you don't need to compromise any valuable family or work time to have a clean home. Our reliable cleaning professionals will ensure you no longer need to scramble to neaten up your house whenever hosting visitors.
Our bookings include all of the following:
All major areas of your home
Wet areas, including the bath and shower
Kitchen areas
What Is Covered In General Home Areas
What Is Covered In General Home Areas
From the bottom of the baseboards to the highest, most out of reach cobweb in your home, our professionals will have your common areas looking spotless by the end of our services.
This includes:
Dusting all surfaces
Emptying trash and rubbish bins
Vacuuming the carpet
Sweeping and mopping the floors
Wiping the mirrors (no marks left of course)
Removing all cobwebs
Detailing the baseboards
Detailing doors and door frames
Bathrooms
Bathrooms
In the bathroom and shower area, we will:
Detail all counters
Dust cabinets
Toilets, showers, and bathtub
Vacuum all rugs in the area
Scrub sinks
Kitchen Area
Kitchen Area
Kitchens are magical places that can produce the most delicious foods – and some of the most persistent messes. Let our domestic professionals disinfect the whole space so you can be prepared for the next feast.
The kitchen includes the following:
Appliances which are on the benches, both large and small
Countertop detailing
Deep clean and disinfecting sinks
Stovetop detailing
Where Maid2Match Serve On The Gold Coast
As the second largest city in Queensland, the Gold Coast certainly lives up to expectations of the many tourists who visit the sunny beaches each year. Not to mention those lucky few who call it home!
Although it has a population of 560K people, the lifestyle is second to none. The popular saying that the weather is "beautiful one day, perfect the next" is not lost on locals. With 300 days of sunshine each year you can see why.
The Gold Coast boasts something for everyone, from theme parks such as Dreamworld, Sea World and Wet'n'Wild to inland hiking trails and world class surfing beaches. Not to mention the huge Pacific Fair shopping centre and iconic Q1 Tower which dwarfs the skyline.
Other points of interest on the Gold coast include Lamington National Park for camping and The Star Casino for plenty of evening events and entertainment.
LOCATION
111 / 10 Albert Avenue,
Broadbeach, QLD, AU
Maid2Match Brisbane
323 Sumners Road, Riverhills,
Brisbane, QLD, AU
Maid2Match Gold Coast
111/10 Albert Ave,
Broadbeach QLD 4218
Tel: 1800 207 686
Email: [email protected]
© 2018 Maid2Match Pty Ltd. All rights reserved.