NDIS Cleaning: Approved Service Provider

National Disability Insurance Scheme Company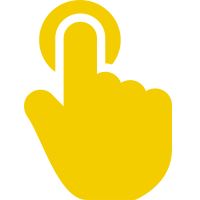 Step 1: Contact Our Team
We understand every client's needs are different, which is why we will work with you or your Plan Manager to provide the cleaning service you require.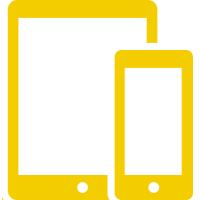 Step 2: We draft your Service Agreement
In line with your Plan requirements we will craft a Service Agreement and work out a schedule of services for you or your Plan Manager to review.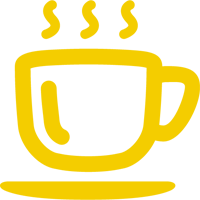 Step 3: Creation of Service Booking in the NDIS myplace platform
We are able to create your Service Booking through the NDIS myplace platform (if required). We will then begin providing the agreed upon services to you.
Are you a Support Coordinator or Disability Support Agency?
In order to make a referral to us, please give us a call or complete our Referral Request form. (PDF form here) (Word form here)
Locations We Offer NDIS House Cleaning
Frequently Asked Questions
Is Maid2Match an NDIS Approved supplier?
Yes we are. Our provider number is 4050036079
Do I have to contact you to organise each recurring clean?
After you set up recurring service, we'll be there like clockwork on the date and time you choose. We will send a reminder email three days before and again the day before so you'll have a heads up.
Do I have to be home for my clean?
Not at all, you can just leave us a key to gain entry and we will take it from there. You can leave a key under the mat, in the mailbox or lockbox, at the front-desk if you live in an apartment… whatever is most convenient for you. Please just add the location of the key to the comment section of your booking.
How many cleaners do you send?
Our partners work in singles and pairs. For larger homes we do try to ensure there is two cleaners performing the clean.
Do the teams bring their own supplies and equipment?
Yes, all of our teams bring their own supplies and equipment to your booking.
Who will clean my home?
Simply put, a professional and friendly team of one or two people. Our teams come from a wide variety of backgrounds but have been selected by Maid2Match for the personality, reliability and experience. We have met and tested every team that we work with so you can be sure your home is in trusted hands.
What if I am not happy with the job once it is done?
Firstly we have more than a 95% satisfaction rating from our customers and strive for nothing more than to improve this even more. With an extensive number of teams, we are almost always able to find a cleaner to suit your needs even if it was not a perfect fit the first time around. After your job is complete, you will receive an email asking you to rate your booking and provide comments. In the unfortunate circumstance that something has not worked out as you expected, please leave detailed feedback. If you notify us within 24 hours you are not happy, we will send a team back to fix any missed areas free of charge. If we have come back to fix it and you are still not happy, we will refund you the value of your booking. We stand behind our work and believe this is how it should be.
I need more help
If you need additional assistance, please call our friendly team on 07 3053 8661
Why Did Maid2Match Join The NDIS?
The National Disability Insurance Scheme (NDIS) is a new channel for Australians with disability, their families/carers to access support. The NDIS website states the scheme will assist 460,000 Australians under the retirement age who have a permanent and significant disability with the support they require day to day.
In May 2018 Maid2Match became an approved supplier of NDIS house cleaning. Our provider number is: 4050036079. Since this time we have performed over 1,000 services for those who are either Self, Plan or Agency Managed.
Message from the Maid2Match owners on being an NDIS home cleaning service
Here at Maid2Match we are incredibly proud to be apart of the NDIS. Growing up our mum worked in special schools so from a young age we had an insight into the everyday issues those with a disability and their loved ones faced. To now be in a position where we can assist on a significant scale is very special to us. – Toby and Jason Schulz
I sincerely appreciate the support from Maid2Match's team. The process has been so smooth. Jen was recommended to me by another support coordinator and it so easy to see why. You are not going to find a better service provider anywhere!
Janet Harrison, Support Coordinator
Superb cleaning service! Maid2Match are always on time and keep me informed so I can prepare my home for their arrival. I have a friendly team of two that are thorough and detailed. I would highly recommend this service.
Roshan Matreon, NDIS Participant
Our son has been a client of Maid2Match for over 18 months now and I cannot recommend them highly enough. We had tried another provider previously. We were lucky enough to be recommended to Maid2Match. Nothing has been too much trouble for Nicole. Right from our first point of contact everything has been so positive.
Isla Littler, mother of participant
What Services Do We Offer?
We specialise in regular house cleaning for NDIS participants. However, we also offer a select number of other options and extras which you can find below. Unsure what you need done? Give our NDIS specialist support team a call on 1800 450 453.
Regular House Cleaning
All standard bookings are made via number of bedrooms and bathrooms or on an hourly basis.
Also includes floors, kitchens, living areas
You can add in any additional rooms simply via our extras option when booking
Deep Clean
All homes can get a bit dirty at times – our deep clean is here to help
For an extra fee our team can take an extra look at those little detail areas
You can see what additional items are included by looking at our services page
Bond Clean
Moving homes? Our bond clean service is perfect to get it looking spick and span
Please call or email our support team to organise this service. You can find these details by clicking help in the menu at the top of the page.
Extras
We offer a number of additional services for those bits and pieces that you need looked at from time to time
Please check them out here
© 2021 Maid2Match Pty Ltd. All rights reserved.