#1 Rated House Cleaning In Ipswich
The Most Professional House Cleaning Service In Ipswich
WE DELIVER WOW
Our cleaners deliver WOW results in your home and our Customer Service team backs it up with the best customer service in Australia. This is fundamental to our identity. We're here to chat 7:30am - 7:00pm Monday to Friday, 8:00am - 5:00pm Saturday.
HAPPY CLEANERS = HAPPY CUSTOMERS
We have very high expectations for our cleaning partner and get feedback from you on every clean they do. Unlike others in the industry, we also believe it's non-negotiable to make their lives easier and pay them fairly. You can feel good about hiring a Maid2Match cleaner.
73 POINT CLEANING CHECKLIST
Delivering a single 5 star experience is not difficult. Consistently and regularly delivering the same 5 star experience across thousand's of home is. We have a 73 point cleaning checklist for our regular homes to ensure we are always hitting the mark.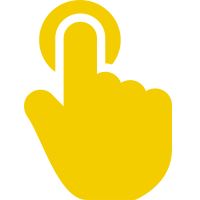 Choose Your Service
Select the day & time, the size of your house (in bedrooms and bathrooms), and how often using our simple online booking form.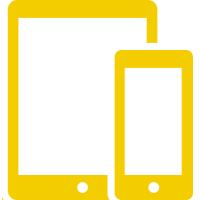 Manage Everything Online
Rescheduling, adding a note to your booking about particular requests or getting in touch is just a tap, click or text away.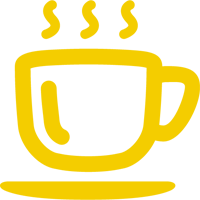 Sit Back and Relax
An experienced, insured and fully-equipped cleaning team will be there on your selected day within 30 minutes of the arrival time – to get your home sparkling clean.
BOOK THE BEST CLEANERS TODAY!
Percy is Maid2Match's biggest fan! He loves that he can book his clean in just 60 seconds and not have to worry knowing his dog house is being cleaned by insured and vetted cleaners. Try out the Maid2Match service and see if you agree!
What Services Do We Offer?
We specialise in regular house cleaning. However, we also offer a select number of other options and extras which you can find below. Unsure what you need done? Just book in for a standard house clean and let us know what we should look out, your team will take a look when they arrive at your home and call our support team to organise the extras with you.
Regular Home Cleaning
All standard bookings are made via number of bedrooms and bathrooms
Also includes floors, kitchens, bathrooms, living areas
You can add in any additional rooms simply via our extras option when booking
Deep (Spring) Clean
All homes can get a bit dirty at times – our deep clean is here to help
For an extra fee our team can take an extra look at those little detail areas
You can see what additional items are included by looking at our services page
Bond Clean
Moving homes? Our bond clean service is perfect to get it looking spick and span
Please call or email our support team to organise this service. You can find these details by clicking help in the menu at the top of the page.
Extras
We offer a number of additional services for those bits and pieces that you need looked at from time to time
Please check them out here
Frequently Asked Questions
How Much Does A House Cleaning Cost?
We offer two pricing options; Flat Rate & Hourly. Flat rate pricing is our most popular option as we provide a quote to clean your whole house (interior) based on the # of bedrooms and bathrooms you have. This ensures we aren't constricted by time and get your full house cleaned.
What Is Included In A Standard House Clean?
Our standard house cleaning service includes; dusting, sweeping, mopping and wiping down all surfaces. We will perform these tasks thoroughly in every room in your home.
How Do I Book My House In For A Cleaning Service?
You can easily book your service over the phone with our friendly team, or online via our booking form. You can even book from your mobile or tablet on our website. It takes less than 60 seconds to book online.
Do I Have To Be Home During The Cleaning Service?
Not at all, you can just leave us a key to gain entry and we will take it from there. You can leave a key under the mat, in the mailbox or lockbox, at the front-desk if you live in an apartment - whatever is most convenient for you.
How Long Will It Take You To Clean My Home?
The time it takes varies based on the size and current condition of your home. Our cleaners work efficiently while also ensuring everything from our 73 Point Cleaning Checklist is covered. Typically we allocate 1 hour per bedroom in your home. A three bedroom home would typically take around 3 hours.
What If I Am Not Happy With The Service?
After your service is complete, you will receive an email asking you to rate your booking and provide comments. In the unfortunate circumstance that something has not worked out as you expected, please let us know. We stand by our work! If you are unhappy with your service, we'll return to make it right. Still not happy? We'll refund the service.
I Have Questions, Who Can I Talk To Before I Book?
PROUDLY SERVING IPSWICH, QLD
The city of Ipswich is situated approximately 40 kilometers from the Brisbane CBD. It sits in the sunny and popular South-East Queensland also referred to as SEQ. It shares geographic boundaries with Brisbane on the north, the Somerset area, Logan City on the east, the Scenic Rim on the south and the Lockyer Valley on the western side.
The original landowners were the Aboriginal tribes, Jagera, Ugarapul and Yuggera people. Although European settlement started in the area in 1827, the population was not sustainable for the time until 1842. As was the case for most the wider region Ipswich's primary use was farming, and known as a particular river port. These days the population is growing steadily every year especially since the development of the Greater Springfield area.
Ipswich has something to offer everyone with options for those who live and breath the outdoors to those of us who prefer to spend time with our loved ones indoors somewhere special. The Brassall Bikeway is a hit with those who prefer two wheels, while the Orion Shopping hub attracts hundreds of residents everyday, with the food outlets being a hit late into the night and the local Event cinema onsite always showcasing the latest holiday hit.
Our Goal Is To WOW You With Every Clean
We understand that everyone has a unique situation, and our flexible cleaning crew can adapt to whatever cleaning conditions you require. Customers enjoy the personalised services Maid2Match can provide, but there are plenty of other benefits that come with it.
Our partners go into every job not with the goal of just getting another clean done, but aiming to blow you away at the pristine condition they leave your apartment in!
5,000+ jobs under our belts, we are ready to go and knock your socks right off. Use the cleaning service that cares – Maid2Match!
Why Should You Hire A Residential House Cleaner?
Hiring a house cleaner is beneficial because it can significantly reduce stress levels by freeing up a lot of your personal time that can be better spent elsewhere. Having a neat and tidy home is invaluable and ensures that you won't be rushing to tidy up when an unexpected guest arrives.
The additional free time that is brought on by cleaning gives you the chance to dedicate more of your valuable time to more important activities, like work or spending quality moments with family. Even if it's just an additional chance to relax, every extra minute at your disposal counts!
© 2021 Maid2Match Pty Ltd. All rights reserved.