There are many reasons to live in Hamilton the north shore is a great place for living dining entertaining, shopping and to observe the stunning waterfront and beautiful homes. Over the last 20 years, it has been transformed from an industrial site to a vibrant riverside precinct. In October 2014 two hectares of prime riverfront land was released to form a new development of waterfront real estate and urban precinct.
Experience Some Of The Best Restaurants And Cafes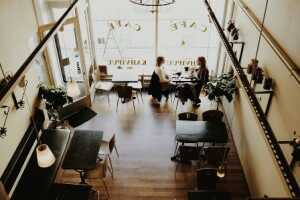 As you wander around this iconic suburb of Brisbane you will experience all of what it has to offer in the range of cafes, markets and restaurants it's a shopping paradise and all to offer all the family as you take a stroll along the Portside Wharf
Brisbane Portside Wharf
This is a new residential, retail development in Hamilton featuring luxurious apartments plenty of shopping and dining experiences spectacular views and lots of entertainment to suit all needs.
Public Transport
There is the opportunity to take the a Ferry from the Portside Wharf Ferry Terminal daily that is situated on Kingsford Smith Drive.The Portside Wharf is the main welcoming harbour to large luxurious cruise ships like the P&O Aurora and Oriana. This is the place where ships dock in Brisbane as it has the state of art terminal facility. World class dining and huge selection of dining range of extravagant accommodation as it has everything for travelling visitors and locals all in one location.
Boutique Fashion, Pampering & Dendy Cinema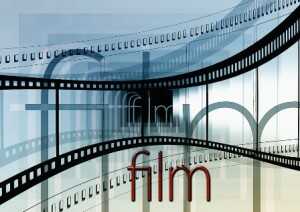 There is so many selections of chic fashion boutiques to choose from why not make a day of shopping and finishing it off by watching a movie at the Dendy Cinema; movies are screened daily. Supermarkets are at your fingertips. Some of the best dining experiences include Amaya Indian restaurant, Bamboo basket, Belvedere bar-n-grill, Max Brenner chocolate bar for all you chocoholics or Gusto da Gianni, if you feel like some Italian pasta or pizza.There's everything to tempt all taste buds.
Waterfront Homes
The northern shore is the premiere residential apartment buildings home to the Pinnacle apartments with fifth residential apartment development located in the geographic and social heart and most sought desirable location. Close to shopping and local precincts who wouldn't benefit from this lifestyle convenience.
Portside Sunsets
Why not spend your Sunday afternoon on portside wharf and listen to some live music which is in the plaza on the last Sunday of each month. Or stroll around all the boutique shops and discover retail heaven or relax enjoying a cocktail and watch the stunning sunsets.
Things To Do
Air Combat Centre is for the keen flyers and those who want to experience what it would be like to operate a large plane it has a Boeing 737 simulator for the public to try with a friend and discover what it's like to be in the operating seat of a pilot.
Albion Comedy Club & Restaurant
Six different comedians visit every Tuesday, Wednesday, Thursday, Friday and Saturday nights all are professional and include local stand ups from interstate and international live acts.
Baguette Bistro & Bar
Explore French cuisine at its finest as soon as you walk in it will feel like you are dining in a restaurant in Paris. They offer a great selection of wines, ciders craft beers and amazing cocktails. And have a great variety of menu choices.
Brisbane Cruises
Take a cruise on the Brisbane River and take in all the views of what the city has to offer. Cruises can be booked for Brisbane & Gold Coast Day Cruises, Saint Helena, Island Penal Settlement, Morton Bay or Brisbane and Bremer rivers, Bribie Island. They can be booked for anytime of the year and suitable for any occasion including Christmas day, weddings, functions or New Year's Eve and provide a experience you will remember.
Eat Street Markets
Asian style night markets held in lit alleyways by the Hamilton wharf every Friday and Saturday nights between 4:00-10:00pm.There is loads of entertainment and international food to choose from. A must to try and will tempt all taste buds. Why not explore the different cultures that make this place unique and interesting.
The River-History of Brisbane Exhibition
The exhibition explores the ever-changing city as it has been shaped by the Brisbane River overtime running from 15 April 2013 to 27 January 2016 at Brisbane city hall in King George square. History of the Brisbane River as a sanctuary, the opportunities and the heartbreaks and setbacks that has impacted the development and changes in this diverse city.
Recreational Parks & Reserves
There are many parks and recreational reserves to take an afternoon stroll and take in some fresh air and the sites of what the city has to offer. Hercules Street Park is a great spot for the kids to run around there is lots of playground equipment, plenty of sheltered picnic areas and BBQ facilities, public amenities. Across the road are shops so if you want to grab some fish n chips or a coffee. The park is also dog-friendly so you can take your pet for a walk provided it on a leash.
Cafes For Kids
There are a huge selection of cafes that have menus and environments where they cater for children, explore and play or you can sit and read the newspaper while watching them play in the grass or playground. Café Auchenflower caters for children with a great menu and spot for children to play in a kid's corner where you can watch through a window.
Although it is a short travel, the Botanical Cafe Mt Coot the Botanical gardens is set amongst Japanese styled gardens and a rainforest open for lunch then you can search for ducks and possibly visit the Planetarium afterwards.
Dragonfly Cafe set amongst palms and plants at the Eden gardens the tables overlook a large duck pond and playground and the kids can even draw on a large chalkboard.
So as you have discovered there are many reasons why Hamilton is a great place to live bring the children up or visit. It has a diverse range of facilities and opportunities from a tourism scale and a great place to live providing so many things at your fingertips. And situated in one of the most prestige suburbs of Brisbane.