You're probably pretty conscious about changing your bed sheets every week or so. But besides that, are you cleaning your mattress too?
If you don't use a mattress protector, dust mites, sweat stains, and other biological stains still accumulate. (Gross, we know!)
How to clean a mattress might not be your top priority, but it's a vital chore all the same.
You'll need to use a vacuum cleaner every month to remove surface dirt and allergens. Deep clean your mattress at least twice a year.
The general steps to cleaning a mattress are first to remove the sheets and go over the surface with your vacuum cleaner's upholstery attachment. Then use a clean cloth and a stain remover to go over any blots.
Take it outside or by a window to air it out, then sprinkle bicarb soda and let it rest. Vacuum the mattress once more, then pop the sheets back on for a clean bed.
Ready to freshen up for a good night's sleep? Then strip those sheets and let's get cleaning! Here's how to clean a mattress, from deep cleaning to general upkeep.
Cleaning Different Kinds of Mattresses
A mattress is an investment for better, healthier sleep.
Whether it's a memory foam mattress or a latex one, you'll need to put in the effort to keep it fresh and clean.
Memory foam mattress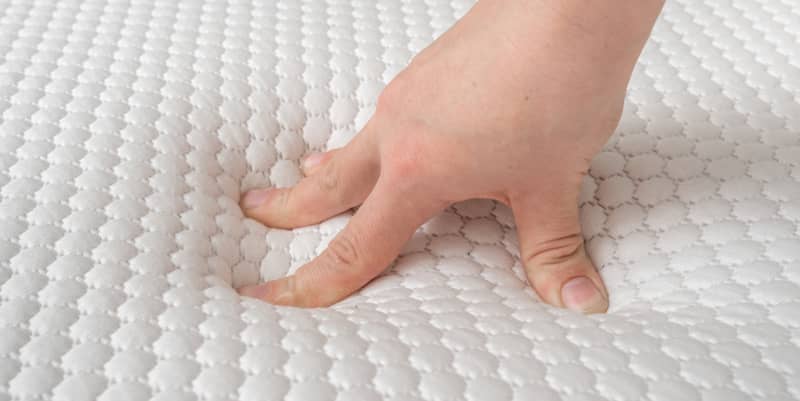 Memory foam is highly absorbent – if you get it soaking wet, it'll take ages to dry. This can lead to mould and mildew, as well as bacteria growth.
You'll need to be careful with cleaning foam mattresses, but no worries – it's pretty straightforward!
You can clean a foam mattress with a mixture of two parts mild detergent to one part hot water. Mix the cleaning solution in a spray bottle and spray lightly.
Make sure you let your mattress dry thoroughly somewhere sunny before replacing it on your bed.
Latex mattress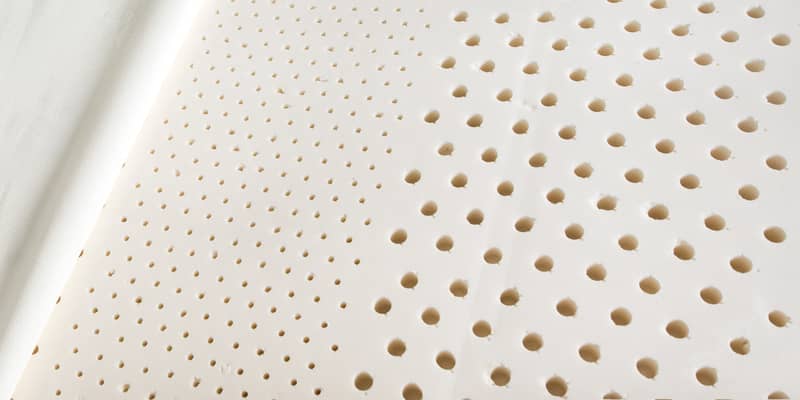 Latex mattresses are more water-resistant than foam mattresses, so you can wipe them down with a mixture of vinegar and water.
Vacuum your bed first, then proceed with a damp cloth and the cleaning solution. Let it dry out, then sprinkle the surface with bicarb soda. Let it sit, then vacuum again.
Once that's done, air your mattress out for a little longer. Then replace your mattress and put on clean sheets.
Air mattress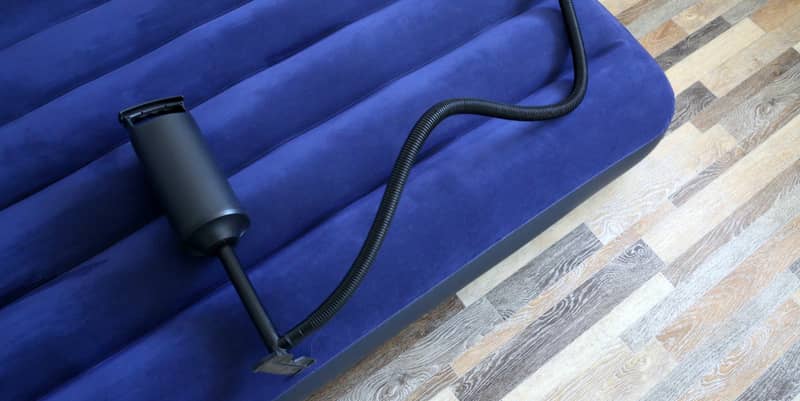 Air mattresses are great if you want to set up quickly for an unexpected guest or an outdoor camping trip. They do get dirty pretty easily, though, so it's important to keep them clean.
Start by vacuuming off any dirt or debris, then dampen a clean cloth with a 1:1 vinegar and water mixture. Wipe down the whole mattress to clean the surface.
Spring mattress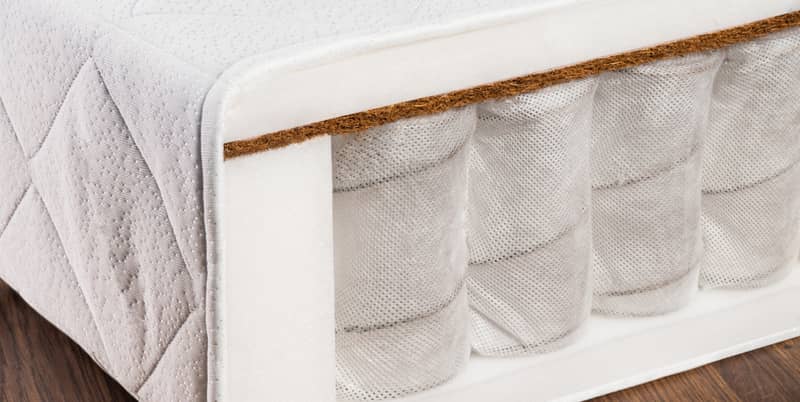 Spring mattresses also tend to absorb a lot of water, so you need to be careful when cleaning them.
Vacuum the surface to remove any dirt. Treat any stains by spot cleaning, either with an enzyme cleaner or a homemade mixture of hydrogen peroxide and water.
Let it dry near a window so the sunlight and fresh air can help dry it out.
How to Deep Clean a Mattress
You should deep clean your mattress at least 2-3 times a year to maintain its quality and freshness. Here's a handy guide for deep cleaning a mattress.
1. Strip the bed
Take off all sheets, blankets, pillows and cases, and the mattress protector and mattress topper. Use this time to launder all your bed linens.
You can wash your doona too! Follow manufacturer directions (and make sure you wash your sheets often).
2. Vacuum the mattress surface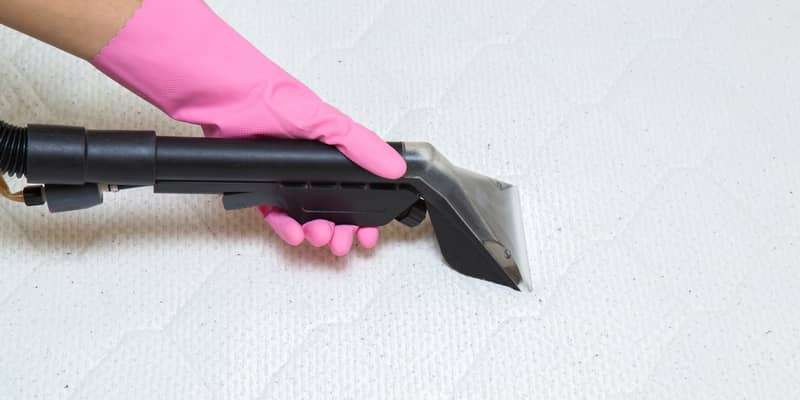 Use your vacuum's upholstery attachment for this part. Don't use a rolling brush since this could snag on the mattress surface.
3. Clean stains
See the next section for mattress stain remover methods. Just remember not to pour anything directly onto your mattress, and treat stains separately.
4. Deodorise the mattress
Bicarb soda is excellent for deodorising furniture since it has no fragrances or other components that can trigger allergies. Sprinkle a layer of it over your mattress, or see the deodorising method listed below.
Let the bicarb soda sit for a few hours, then vacuum the mattress to clean it up.
5. Repeat on the underside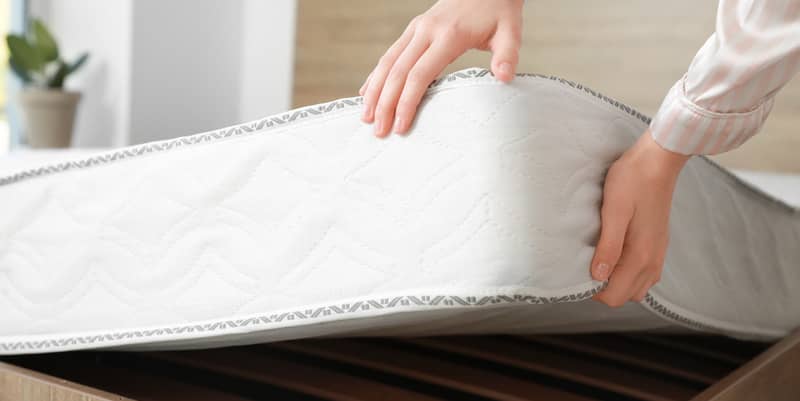 Yep – you have to clean the underside of your mattress too! You need to flip and rotate your mattress regularly so it wears evenly and you don't create any deep indentations.
You may not need to clean stains, but you should at least vacuum and deodorise.
6. Air out and put it back
Air your mattress out outside or by a sunny window so it can "breathe". After a few hours, you can replace the mattress on your bed and change to fresh sheets.
Removing Stains from a Mattress
It's not that difficult to remove sweat stains and other blots on your mattress!
Cleaning mattress stains is pretty straightforward, so here's a quick run-down to help in tidying up your bed.
Blood stains:

For mild stains, use a paste made of salt, bicarb soda, and water. Don't use hot water – it'll make the stain set deeper. For moderate stains, mix two parts hydrogen peroxide to one part dish soap.

Urine stains:

You'll need to treat them straight away by blotting the stain with a clean cloth. Spray the area with a 1:1 cleaning mixture of water and vinegar. Dab dry.

Sweat stains:

You can mix bicarb soda with a half cup of hydrogen peroxide and a drop of dish soap. Smear it and let it sit for 5-10 minutes. Wipe the excess off.

Throw-up:

Wipe up all solids, then strip the bed and toss linens in the washing machine. Dab a dry cloth to soak up the remaining fluid. Spray hydrogen peroxide on the area (lightly!), leave for 5 minutes, then let dry. Sprinkle with bicarb soda afterwards.
Keeping a Mattress Clean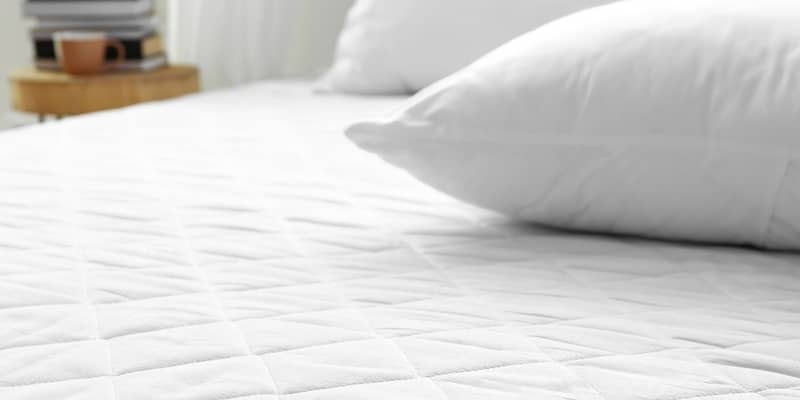 It's essential to maintain your mattress' tidiness in between deeper cleaning so that you can keep it fresh!
Even with a mattress cover, your bed can develop funky smells or generally collect dirt. (Or fur, for those of us with cuddly friends.) It'll also help keep your sheets free of dust mites and bed bugs.
BTW – make sure the rest of your bedroom is clean, too, or your tidy mattress won't matter that much. If you want to skip the effort, you can always hire a cleaning service for that!
Neutralising Odours
Sweat and other excretions can cause a build-up of odours on our mattresses. Thankfully, everyday household items work perfectly to freshen up your bed!
In a spray bottle, mix:
A half-cup of cold water

One tbsp white vinegar

Two tbsp bicarb soda
Lightly spray the cleaning solution over the mattress surface and let it sit for an hour.
Wipe down the mattress with a clean cloth, then let your mattress "breathe" and dry. Vacuum any residue afterwards, then change your sheets.
Try not to use essential oils since these could seep into the mattress. You'll also cover them up with a mattress cover anyway!
Airing out a mattress
Airing out your mattress helps extend its longevity and maintain its cleanliness. It deters the accumulation of mould, bacteria, and allergens.
Strip all the bedding off, including the mattress cover.

Vacuum the mattress to remove dust, dead skin cells, and other debris.

Take the mattress outside, on a balcony, or by a window – anywhere sunny.

Let the mattress sit in the sun for 3-4 hours.
Do this 1-3 times a year to keep your mattress fresh.
General tips
Change your bedsheets at least once a week, if not once every two weeks. Leave the sheets off so your mattress can "breathe" in between changes!

Try not to eat and drink in bed – crumbs attract ants and other bed bugs, while drinks can cause mattress stains.

Rotate or flip your mattress every 2-3 months so that it wears evenly.

Use a waterproof mattress protector to reduce stains.

Keep a cool bedroom – mites and bacteria thrive in warm conditions.
And of course, remember to do regular mattress cleaning! You can have the freshest sheets, and your bed will still pose a health hazard if you don't clean the entire mattress, too.
Take an afternoon off to do some deep cleaning – you'll sleep much better for it, we promise.