A lot of cities that attract tourists have little to offer to local residents. Brisbane, however, is not one of them. Living here is a pleasure and there are many interesting things to discover every day. Regular festivals, expos and other similar events provide plenty of entertainment even to those who have already seen all the popular Brisbane attractions.
Let's not forget that having fun isn't the only reason to like living in Brisbane. There are plenty of other important reasons why so many people enjoy their living in this amazing city.
1. Brisbane Weather
The warmth of Australian sunshine is what draws thousands of immigrants here every year. You can probably hear the talks about the beauty of living in the sun-kissed land in a great number of households all over the world. What's a mere dream for some is true and very real to the residents of Brisbane. The weather here is marvelous all year round, so you can truly enjoy every day.
You can find current and forecast Brisbane weather from the government BOM website.
2. The Nature Brisbane Has To Offer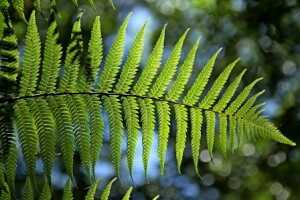 Another one of Australia's undeniable attractions is the incredible beauty of local nature. There might not be thick pine forests surrounding Brisbane, but who really cares about this when a luxurious sandy beach is only a few minutes away? If you want to really enjoy all that local nature has to offer, the South Bank Parklands and Lone Pine Koala Sanctuary are the places to go. No matter how many times you visit either, the magic of these places remains just as strong.
3. Infrastructure
If there is one thing that makes life difficult in the biggest Australian cities, it's infrastructure. Everything is just all over the place and it takes ages to get to your destination, especially as the cities are busy. Brisbane's major "growth spurt" occurred after 1988, and by that time architects and city engineers had plenty of time to learn from mistakes of others. Therefore, the infrastructure of the city is well-developed and even with the growing number of residents, it's easy to get anywhere you want to go without much trouble. There are plenty of transportation opportunities to cater to any taste. Buses, ferries, taxis, cycling paths, and walkways are at your service to make living in the expansive city truly comfortable.
You can find Brisbane transport information on Translink.
The fact that Brisbane is only a 45-minute drive away from the Gold Coast or the Sunshine Coast is the icing on the cake.
4. The Atmosphere Of Brisbane City
There are no words to describe the atmosphere that governs the city. You just need to experience it for yourself. One thing for sure, once you get a taste of the relaxing outdoors Brisbane lifestyle, it's almost impossible to let go of it. Truth be told, it's the kind of addiction that is certainly good for you. The number of immigrants among local residents in huge, and this only serves to make it a much friendlier place. People move here to enjoy their lives and relax. Is it any wonder that they are friendly towards each other and the new arrivals who only start to discover all that the city has to offer?
5. Education Opportunities In Brisbane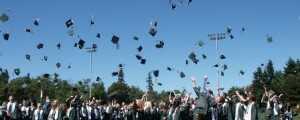 Great schools and more than affordable tuition are some of the major reasons that make Brisbane a great place to raise children. Numerous educational opportunities also attract students from all over the world, and the influx of happy and talented youths adds a great deal of cheer to the city life.
Wikipedia has a fantastic list of local schools in the great Brisbane area. It is good idea to have a look through the options.
6. Great Job Opportunities
Brisbane is a growing, prosperous city, which means that there are plenty of budding businesses that you can work with. If you are feeling adventurous, you can start something on your own. The city attracts plenty of investors, and job opportunities are truly limitless. If you are yet to discover what exactly your dream profession is, you will have a chance to try out as many of them as you want until you find something that truly makes you happy.
7. Low Cost Of Living In Brisbane
The great thing about all the opportunities offered by Brisbane is that you can easily afford them, as well as every kind of entertainment that you can find here. Cost of living is what draws most people who relocate to the city from Britain, America, and even New Zealand. As the city's economy is flourishing, it's highly unlikely that the situation will become less favorable anytime in the future.
8. Amazing Entertainment Opportunities
Brisbane has some kind of entertainment to offer to everyone. Galleries, concerts, festivals, shows, restaurants, clubs, you name it! If you are a party-person, you can easily find dozens of opportunities to celebrate life every day as there is always something exciting going on.
At Maid2Match we love being Brisbane based house cleaners and if you are thinking of moving to this city we would be happy to give you any tips we can.