There are two common types of washing machines: the top load washing machine and the front load washing machine. They're both capable of cleaning clothes just fine — the biggest contrast is in the names: how you load and empty each washing machine.
A top loading washing machine (or a top loader) opens up top, while a front loading washing machine (aka a front loader) opens at the front. The two kinds of washing machines differ in several things: ease of use, efficiency, cleaning mechanisms, capacity, price — and cleaning.
As for which washing machine is better — top load or front load — that's up to you to decide. Here's a rundown of the differences between the two models so you can decide for yourself what new washing machine to get. (Unless you've got a furnished rental property, in which case it's already been decided for you!)
Front Loader VS Top Loader
1. Ease of use
The biggest advantage of a top loader in terms of ease of use is that you don't need to bend or crouch to load your machine. It opens at the top, so you can just place your clothes into the drum. Unfortunately, this may make things difficult to reach the last few items at the bottom of the drum, or to unload them after.
Another advantage top loaders have in this aspect is the ability to add items during the wash cycle — a very convenient option you don't have with front loaders.
On the other hand, the door of your front loader is at the same level as your dryer — if you've got one — so transferring items from one machine to another is simpler. You can even stack a front loader on top of a dryer to save on space. It's also simpler to reach in for that one stray sock (there's always one!) — but it involves crouching more than is comfortable. Loading the machine is also tricky, since you can't just drop them inside.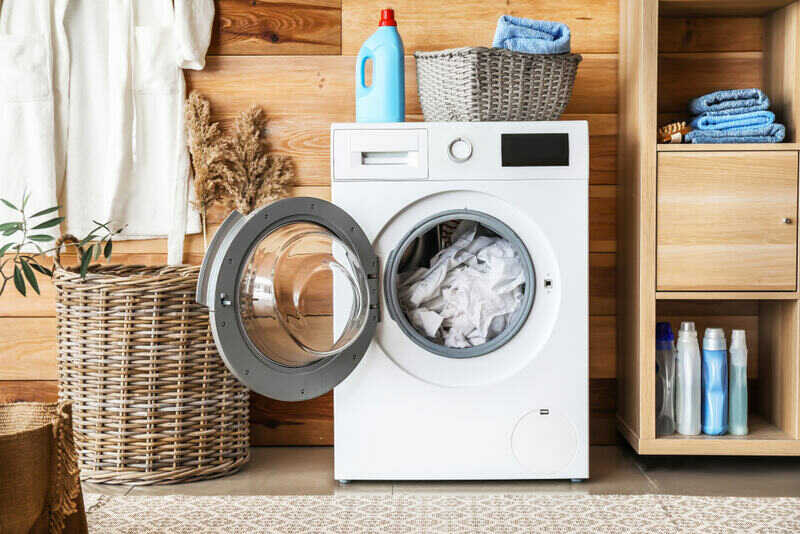 2. Cleaning mechanisms
For the more affordable top load washers, they use agitators to clean the dirt off clothes. These often come in the form of fins or spiral paddles, which push items around when the central mechanism rotates. This action loosens the dirt, and helps the water and detergent penetrate your fabrics.
More expensive, high-efficiency top loaders will have impellers. These cones or discs will rotate at high speeds to create a whirlpool effect. This makes clothes rub against each other to get them clean. This is much less harsh on fabrics than the standard agitator, and allows you to place more clothes in the drum.
On the other hand, a front load machine has no agitators. Instead, the drum rotates, causing your clothes to tumble around inside and knock the dirt loose. There are usually vanes along the side to help this along. The lack of agitator means a front loader is gentler on your clothing.
3. Efficiency
Top load machines use more water — they need to, in order to make your clothes float. A top loader cleans clothes by filling the drum with water to make them all float, then tumbling them with the agitator. This also uses more energy to rotate your clothing, and generates more noise. Wash cycles are faster with top loaders, though.
Impeller-driven top loaders will be quieter and more efficient, but still less so than front loaders.
Front load washing machines, on the other hand, use a shallow pool of water for the items to tumble through as the drum rotates. Since gravity helps in the process, this makes them more energy efficient. You also have more wash cycle options since front loaders are capable of higher spin cycles, and use less detergent in the process.
Of course, there's a balance between capacity and water use; you might be using less water, but also washing a smaller load in the process. But in general, front loaders use less water in the long run, which means your cost per cycle is lower — something to consider!
4. Capacity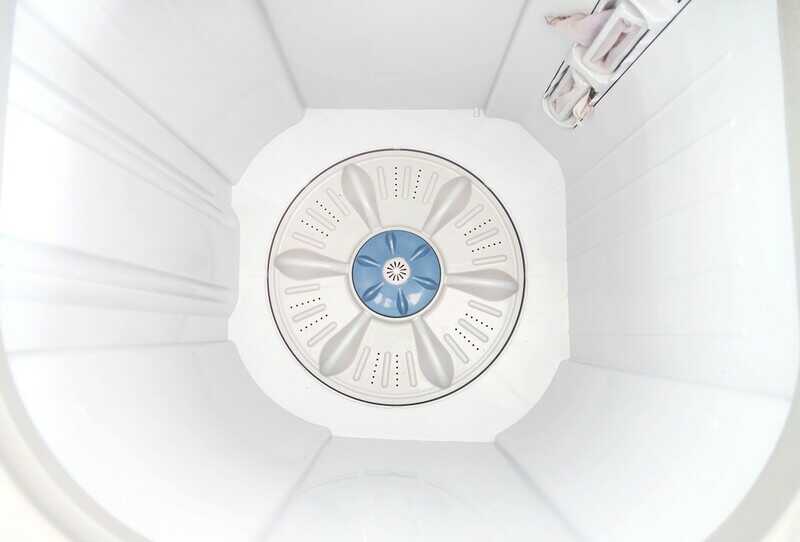 The lack of an agitator inside may make a front load washer seem like it has a larger capacity, but the reverse is actually true. Top loaders have a larger capacity versus similarly-sized front loaders, since they can have bigger drums. If you opt for a top loader with an impeller, that capacity increases further.
This goes hand in hand with faster wash cycle times — at least half that of a front loader. Top loaders can take anywhere between 15 and 30 minutes for a full cycle, while front loading washing machines will take up to an hour.
5. Price
Front load washers have a higher upfront cost than top loaders, but because of their higher water and energy efficiency, they may be more cost-effective in the long run. On the other hand, top loaders are more affordable and are the more 'traditional' option. High efficiency top load washers will cost more, though, so it's up to you to balance cost with performance!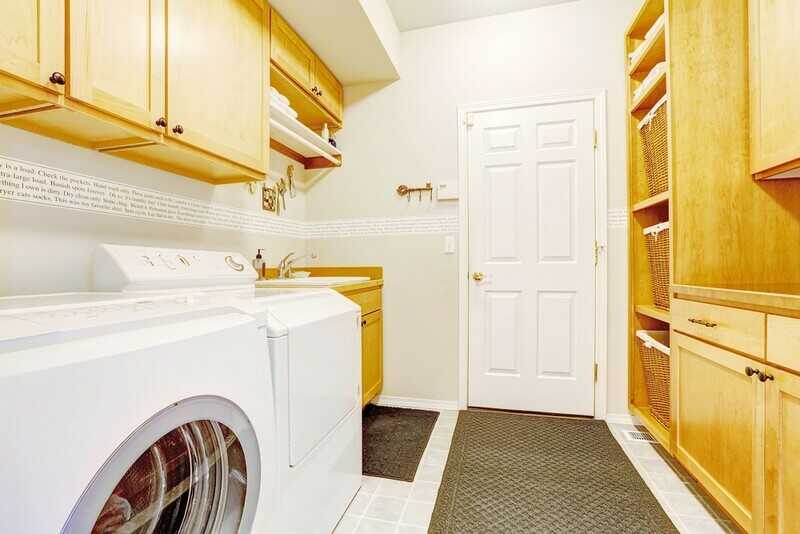 Cleaning Comparisons
Cleaning both machines is fairly straightforward, and uses mostly the same process. For cleaning a top loader, you'll need to run your washing machine's longest cycle with a few cups of white vinegar or lemon juice mixed into the hot water, then pause it in the middle to let the DIY cleaning mix do its magic. You can clean the rest of your top loader while waiting — including wiping down the exterior — then run a rinse cycle to clean it out.
Cleaning a front loader is much the same, except for the extra step of cleaning the gasket. This area is particularly susceptible to mould and mildew, so besides leaving the door open in between washes (which also helps prevent odour build up), you'll need to wipe down the gasket when you clean your front loader. You can also use lemon juice or white vinegar for this step, since these are natural mould killers.
If you're unable to clean your machine regularly — or just need to give it a thorough, deep scrub-down — you can always have it professionally cleaned. And if you're nearing the end of your lease, you can hire a professional bond cleaner to get the job done. It'll save you the effort and leave your machine looking good as new for the next tenant, too!
So Which Is Better?
There's no definitive answer to which is better, front loader vs top loader. It comes down to availability and which you feel better suits your needs in terms of ease of use, price, capacity, and efficiency. Unless, of course, a machine already exists in your rental apartment — then you'll need to learn its quirks and how to clean it, whether front loader or top loader. The end result is the same, anyway — clean clothes!