What to Consider When Buying a Top Loader?
Water and energy ratings
Energy-efficient machines can help reduce electricity consumption and save on utility bills. 
The better its ratings, the higher the energy efficiency, meaning it will be less taxing on your monthly expenses. Check for an energy-efficient model with a high energy star rating.
Water-efficient models can help conserve water, which is beneficial for the environment and can also contribute to lower water bills.
Capacity
The bigger the washing machine, the greater its overall expenses are. 
However, because top loading equipment is generally much more economical than front loading machines, there is a large variety of washing machines to choose from at a wide range of prices.
Many brands offer top-loaders in sizes between 10 kg to 14 kg. If it's possible to get a washer that can last for a long time, then you should consider the value of that machine.
Price
It's always better to purchase a machine that fits within your budget. While higher-end models may offer more features and potentially greater durability, they may not be affordable for all buyers.
You also need to consider the operating costs, including energy and water usage. 
So, while some models might be more expensive upfront, they could save you money in the long run due to higher efficiency.
Features
Front load washers generally have more interesting features than top loaders. 
However, many functions in the top loader range still lure you, such as:
Wash Cycle Options:

Look for a machine that offers a variety of wash programs to accommodate different types of fabrics and laundry needs. Common options include regular, delicate, heavy-duty, quick wash, and specific cycles for specific garments or stains.

Spin Speed:

Higher spin speeds help extract more water from your clothes, resulting in shorter drying times. Adjustable spin speed settings allow you to customise based on the fabric type or desired moisture level.

Noise Level:

If noise is a concern, consider models with features like noise reduction technology or a quiet operation mode. This can be particularly important if your laundry area is close to living spaces or bedrooms.

Smart Features:

Some top loading washing machines offer smart features like Wi-Fi connectivity, smartphone control, and compatibility with smart systems. These features can provide added convenience and control over your laundry cycles.

Durability and Warranty:

Look for a washing machine from a reputable brand known for its quality and durability. Check the warranty terms to ensure you are adequately covered in case of any issues.
Best Rated Top Load Washing Machine: LG 9KG Top Load Washer 

9 KG capacity | SmartThinQ technology for remote control | Inverter Direct Drive Motor
Among the top-rated top load washing machines on the market, the LG 9kg Top Load Washer (WTG9020V) is an excellent choice. 
This model, built on LG's reputation for innovation and quality, is well-designed to handle moderate to large laundry loads, making it a suitable choice for most families.
Key features of the WTG9020V include LG's unique 6 Motion Direct Drive technology, which offers six different wash programs for exceptional clothing care. 
The SmartThinQ technology allows users to control the washing machine remotely and receive notifications when the laundry is done, bringing in a layer of convenience.
Another stand-out feature is its energy efficiency, which makes it both eco-friendly and cost-effective. 
The combination of these features and qualities makes the LG 9KG Top Load Washer (WTG9020V) a highly-rated and popular choice among consumers.
Best Top Load Washing Machine with Agitator: Fisher & Paykel WashSmart™ 8.5KG Top Loader Washer

Flexible Finned Agitator | SmartDrive™ Technology | 6 wash cycles
When it comes to top load washing machines with an agitator, one model that stands out as a top choice is the Fisher & Paykel WashSmart 8.5kg Top Load Washer (WA8560G1). 
This washer combines the traditional agitator design with modern features and superior performance.
The washer features Fisher & Paykel's SmartDrive™ technology, which adjusts the wash action based on the load, resulting in efficient and gentle washing. 
With various wash programs, including Quick, Delicate, and Heavy Duty, it offers versatility to handle different types of fabrics and laundry needs.
Its 8.5kg capacity suits medium to large households, accommodating substantial laundry loads. 
The agitator ensures effective cleaning by thoroughly agitating clothes and removing stubborn stains and dirt.
Best Budget Top Load Washing Machine: LG 8.5KG Top Load Washer

TurboClean™ Technology | Smart Inverter Control Motor | 8.5 KG Drum
Doing laundry is a necessary evil, but it doesn't have to take a big chunk out of your budget. 
With its reliable build quality and user-friendly interface, we rated the LG 8.5 kg Top Load Washer (WTG8521) as the best top loader for its impressive functionality and advanced features.
This LG model combines innovative features, durability, and exceptional performance to provide a superior laundry experience. 
Its spacious 8.5kg capacity accommodates larger laundry loads, making it ideal for families or individuals with extensive washing needs.
The washer is equipped with LG's TurboClean™ technology, which ensures robust and efficient cleaning while reducing wash time. 
Its Smart Inverter Control feature optimises energy consumption and enhances washing performance. 
The machine offers many wash programs, including speciality cycles for different fabric types and stain removal.
Best Small Top Load Washing Machine: Westinghouse 6KG Top Load Washer EasyCare

6 KG Capacity | 11 Wash programmes | Gentle drum
A compact washing machine can be a perfect fit in smaller homes or apartments. 
The Westinghouse 6 kg Top Loader (WWT6084J5WA) boasts a compact design without compromising functionality, making it ideal for singles, couples, or those living in smaller spaces.
Despite its compact size, the Westinghouse EasyCare washer offers a range of features typically found in larger models. 
With a maximum spin speed of 800RPM and 11 wash programmes, you have the flexibility to cater to all your laundry needs, from heavy-duty to delicate cycles.
Its EasyCare feature takes particular care of your clothes by maintaining a lower temperature with a slow tumbling action, which minimises the wrinkling of garments. 
The WWT6084J5WA also includes convenient functions such as the delay start option, which allows you to set the machine to start at a later time.
Best Top Load Washing Machine with Inbuilt Heater: Samsung 12KG BubbleStorm™ Top Load Washer

12 KG Capacity | Hygiene Steam Cycle | Digital Inverter Technology
A top loader washing machine with an inbuilt heater can be incredibly beneficial, especially for those who need to sanitise their clothes or wash at high temperatures. 
Its 12kg capacity makes it ideal for bigger households, and it can easily handle bulky items like comforters and heavy winter coats.
The Samsung 12KG BubbleStorm™ Top Load Washer (WA12A8376GW) comes with Smart Control technology, allowing you to control your laundry from anywhere using a smartphone app. 
The BubbleStorm™ technology creates powerful water currents that move clothes around for a thorough, deep clean while air bubbles are injected into the drum to enhance the detergent's cleaning power.
Its built-in heater allows for high-temperature washes that are particularly effective for heavily soiled items or when you need to ensure your laundry is sanitary. 
Its Magic Filter feature also ensures that your clothes come out cleaner and your drainage doesn't get clogged up.
Top Load Washing Machine FAQs
What are the best top load washing machine brands in Australia?
There are several top load washing machine brands available in Australia, but here are some of the most popular and well-regarded ones:
Fisher & Paykel

: Fisher & Paykel is a New Zealand-based brand with a strong presence in the Australian market. They are known for their innovative designs and high-quality products.

LG

: LG is a South Korean brand that has a strong reputation for producing high-quality electronics and appliances. Their top load washing machines are known for their advanced features and user-friendly design.

Samsung

: Samsung is another South Korean brand that has a strong presence in the Australian market. They are known for their innovative designs and advanced features, such as EcoBubble technology and Diamond Drum.
What is the best washing powder for a top load washing machine?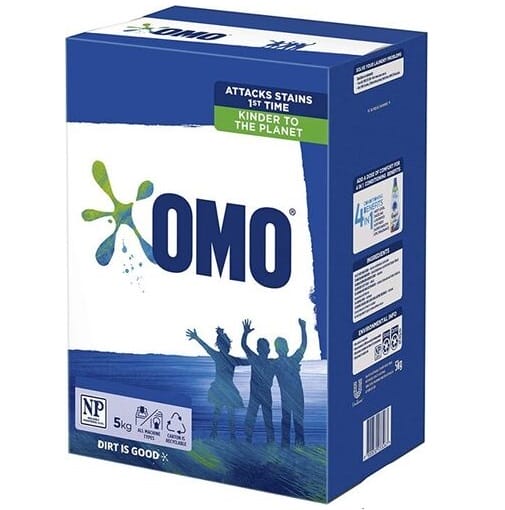 With its superior cleaning power and proven effectiveness, OMO has established itself as a trusted and reliable option for professional cleaners and consumers. 
OMO powder detergents excel at tackling tough stains, dirt and odours, ensuring impeccable cleanliness and freshness.
What is the best liquid laundry detergent for a top load washing machine?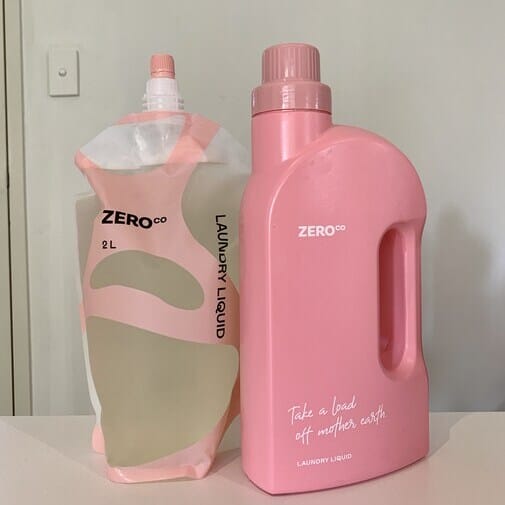 Zero Co has gained a reputation for its outstanding performance and eco-friendly approach. Their liquid detergent is designed to provide excellent cleaning power while being gentle on your clothes.
It effectively tackles dirt, stains, and odours, ensuring fresh and clean laundry with each wash.
What is the best top load washing machine cleaner?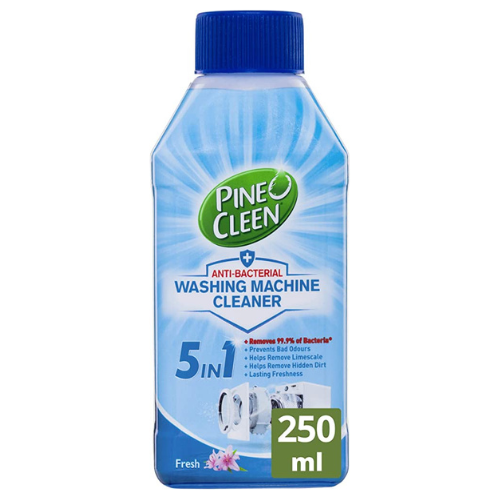 If you're needing to clean your top load washing machine, Pine O Cleen offers a washing machine cleaner specifically formulated to remove dirt, grime, and residue that can accumulate in top load washing machines. 
It helps eliminate odours and leaves your machine fresh and clean.
Should I get a top loader washing machine or a front load washing machine?
Choosing between a top load and front load washing machine often depends on personal preference, available space, and your specific laundry needs. Each has its strengths and potential downsides.
Top Load Washing Machines
Pros:
Easier to load and unload: Since you don't have to bend over to put clothes in or take them out, top loaders can be more comfortable for people with back problems or mobility issues.

They often have faster cycle times, especially for basic washes.

You can add items mid-cycle, which can be convenient if you forget a garment.

Usually cheaper upfront compared to front load washers.
Cons:
They can use more water and energy than front-loading machines, which might cost more.

They are often gentler on clothes, which may be less effective for very dirty items.

They can be rougher on clothes due to the agitator in some models.

Some top-loading models can be deeper, making them hard to reach into for shorter people.
Front Load Washing Machines
Pros:
They are generally more energy-efficient and use less water than top load washers.

They often provide a better clean and are more effective at spinning water out of clothes, which can reduce drying time.

Many models have a larger capacity, which is great for larger households.

They can be stacked with a dryer to save space.
Cons:
They typically have longer cycle times.

They can be more expensive upfront.

Mould or odours can develop if the machine isn't cleaned regularly or if the door isn't left open to dry after use.

You typically can't add items mid-cycle (some newer models have an 'add item' feature, though).
Ultimately, choosing between a top load and front load washing machine will depend on your budget, available space, laundry habits, and personal preferences.