Maid2Match Are Toowoomba House Cleaners
If your search for the leading house cleaning service in Toowoomba has not borne any fruit, then it might be time to turn to Maid2Match. These house cleaning experts are in great demand all over Toowoomba for delivering exemplary services everywhere they are hired.
Maid2Match offers wide-ranging services, which include the following:
Kitchen
Bathroom
Ironing
Pantry tidying
Oven
Dusting
Linen changing
Window
Fridge
It has the cleaners with the training and tools needed to do any type of work that your house needs. They have done this for several years. The cleaners are insured for Public Liability so clients can trust them to leave homes spotlessly clean.
As previously stated, its cleaners are not only highly skilled but also quite experienced. The cleaners guarantee a squeaky clean job every time a client hires them for domestic work anywhere in Toowoomba.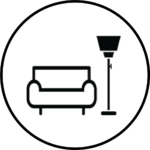 Truly Vetted Cleaners You Rate
All Maid2Match cleaners have been vetted, not just for insurance, but also for their professional ability. After each booking, you are given a simple way to provide a satisfaction rating and highlight any areas where we can focus on next time.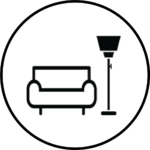 Cashless And Convenient Online Booking
No late night or early morning runs to the ATM to ensure you have cash for the cleaner. You are able to book and schedule your clean online with a few details and the click of a button. For extra peace of mind you get to pay for the clean after it happens too!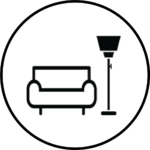 Discounts On Regular Cleans
Get up to 20% off the price of cleaning your house by making a regular booking. It is easy for your team to clean your place if they do it more often, we pass these savings on to you.
Why is it so Hard to Find a High-Quality Toowoomba Cleaner?
Getting a high quality Toowoomba house clean isn't an easy task. In fact, you have to work very hard to get the best cleaners. A number of the cleaners you get will only disappoint. Often, one has to check each cleaner's references before hiring.
Now, the references might pan out or fail to convince you. The ultimate decision is yours to make. Some cleaners appear to be more interested in money. They do not give as much focus on the quality of their domestic services. Be wary of such types of cleaners.
Even with the best effort, there is no guarantee that you will find a high quality Toowoomba house clean. The secret is to ask around, sign a contract with the one you find, and demand excellence from the cleaner.
Difficulty in finding a quality house clean in Toowoomba could also be a result of inability to find a cleaner who is interested in your convenience. The schedule a cleaner prepares should convenience rather than inconvenience you.
Lastly, unlike Maid2Match, some cleaners don't use the best supplies. The equipment some of them use could also mess with the quality of service offered. Remember to check the company's equipment. Ask them to explain the techniques they intend to use before hiring.
Maid2Match are also able to assist with services like bond cleaning in Toowoomba or your spring cleaning needs.
How Maid2Match Offers a Different Cleaning Service
Maid2Match provides cleaning services that are different from any you might find in Toowoomba. The quality of services it provides differs from that of the competitors. It guarantees customer satisfaction 100% – something that many cleaners don't.
Some of the services it offers include regular house cleaning and one off jobs. Regular services deal with vacuuming, dusting, washing and wiping of all surfaces. It involves doing whatever it takes to keep the fridge, freezers, furniture and cabinetry clean.
Recurring jobs are for clients who have already used the company's products at least once. On the other hand, initial cleaning is for clients who need the company's services for the first time ever. Nonetheless, both categories include similar tasks.
The cleaners offering these services are fully licensed, insured, and bonded. Its insurance covers include liability insurance, worker's compensation insurance, and auto liability insurance. The auto insurance covers its cleaners while traveling to and from the client's home.
Maid2Match charges the most affordable rates in Toowoomba. The rates make it possible for clients to access the services easily. As you may be aware, the residents of Toowoomba need their homes cleaned professionally, properly, and affordably.
Therefore, contact Maid2Match right away to learn how different its cleaning services are.
What is Actually Involved in a Domestic Clean?
A good cleaner should actually clean your home the way you want. He should maintain high standards and guarantee 100% customer satisfaction always. Some people prefer working with franchises while others go directly for agencies.
Regardless of the type of cleaner you go for, you should expect the following from them.
First, the cleaner vacuum cleans the entire house. They also wash the bathroom and kitchen floors by hand or any other appropriate type of equipment. A good cleaner washes all floors and surfaces in your house. They attend to the baseboards too.
Experts don't ignore homes that need dusting, including:
Furniture
Sills
Ledges
Woodwork
Ceiling fans
Wall hangings
The work involves cleaning the window knobs as well as light switches and doorknobs. Doors and windows in the entryway also receive a lot of attention from the pro's, such as Maid2Match. Good professionals make the beds too, and leave the bedroom sparkling clean.
Other tasks you should expect from specialists include:
Cleaning the inside of refrigerators
Emptying or loading the dishwasher
Washing inside the microwave
Emptying trash containers
Sweeping the front and rear patio
Contact Maid2Match for more information on what its house cleaning services involve.
How Important is it to Hire an Experienced House Cleaner?
Experience is a very important quality in house cleaning specialists. An experienced cleaner knows how to handle each situation he finds in any house. He understands the importance of keeping houses properly cleaned and sanitized. He knows the tools to use to achieve this too.
There is no way you can acquire the experience needed to do the work yourself, unless you're properly trained. Unfortunately, very few people have this kind of experience. Those who do are already working for renowned house cleaning companies.
An experienced cleaner has the skills needed to do the following well:
Wiping
Dusting
Vacuuming
Sanitizing
Washing
Wiping
Some of the tasks mentioned above might appear easy to do. The truth is most people fail to do these tasks properly. The techniques used by most individuals are wrong. An experienced professional uses the right techniques to avoid making the bad situation any worse.
Contact Maid2Match when you need to hire an experienced house cleaning professional.