Most people are aware that baking soda is for more than just baking but rarely actually uses it for all the things it is good for. Also known as sodium bicarbonate, this chemical compound can be used for so numerous purposes from cooking and cleaning to beauty treatments and science experiments. The most common uses tend to be for cleaning, so we have found the top nine cleaning solutions that use baking soda and have listed them here for you to try.
Baking soda is so effective that those who do use it for cleaning tend to use it for almost everything since it is so versatile. Don't believe us that baking soda is worth your time? Try your hand at a few of these cleaning ideas and see for yourself if baking soda truly lives up to all of the Household cleaning Uses for Baking Soda:
1. Odor Fighting
One of the most common uses for baking soda outside of baking is odor removal. Many people keep it in a dish or small open container in their refrigerator or freezer to keep the more pungent foods from smelling up the fridge as well as preventing the smells to affect the flavor of the surrounding food. The baking soda soaks up smells and odors with its magical baking soda powers.
Pet odors are also easily gotten rid of with baking soda- just sprinkle some baking soda on the pet bed or toy and let it sit for about 20-30 minutes and then simply vacuum off the item and it should be odor free.
Kitchen items such as sponges or plastic ware can get really smelly with much use and all of the wear and tear they go through- so scrubbing them with baking soda can help take away the remnant smells lingering on them. For difficult stains and smells on plastic ware, it is recommended that you make a mixture of hot water and baking soda and let it soak overnight.
Baking soda may seem pretty soft, but it is great for scrubbing out and soaking up grease and difficult stains in pots and pans. It is also great for getting burnt food off of the bottom of the pan.
With help from some hot water, baking soda is great to leave in the pan for a few hours or overnight in order to loosen up the stubborn food.
3. Silver Cleaning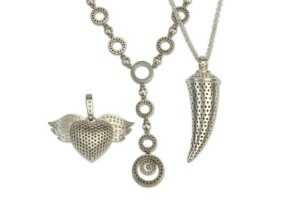 To clean silver, you just need to mix the baking soda and a little bit of water to make a paste.
Then you can use this paste and a cloth or towel to rub into the silver to clean and polish it.
Simply rinse and towel dry after cleaning and they should be clean, shiny and ready to go. The nice thing about using baking soda instead of silver polish is that it does not have an odor and is not toxic if it is ingested due to not cleaning it off properly.
4. Rust Removal & Bleaching Fabric
Safe ways to remove a grease spill or scuff mark on the floor is to put some baking soda on the area that is stained and then use a hot or warm, wet cloth to rub it into the area and then wipe it
5. Countertops & Surfaces
Baking soda mixed into a paste is a great way to clean most counters and surfaces in the bathroom and kitchen. It is surprisingly gentle, but it also has some grit to it to help get stubborn things off. Often you can just apply it to a surface and let it sit for a while and then come back and simply wipe everything down. For other more stubborn stains or spills, you can use it to
6. Drain Clearing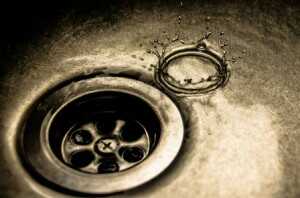 Baking soda will help clear up clogged drains in sinks and bathtubs. All you need to do is sprinkle a little bit (or a lot) of the baking soda down the drain and then let the hot water run through it. If you do this regularly it will eat away at whatever is clogging a drain- often one time is not enough. It can also help prevent drains from clogging up if you do this regularly.
7. Carpet Cleaning
Baking soda is a life saver when it comes to cleaning and freshening up the carpet. Not only can it be sprinkled onto the smelly carpet and vacuumed up to dissolve odors, but it is also great for stain removal. Make a paste or just sprinkle it right on the stain and then rub it in or blot it with a wet rag or towel. It lifts most stains quickly and easily.
8. Grill cleaning
Cleaning a grill can be really hard especially if it is not regularly brushed and scraped down. You can either sprinkle it with baking soda or then soak it with hot or warm water or you can make a paste and scrape or brush it onto the surface of the grill racks. Either way, you should let it sit for a few hours before coming back to clean it off. By the time you come back, the charred rungs will usually wipe clean, and any charred food will come right off.
9. Laundry
Baking soda can be added to chlorine bleach to make it more effective in its bleaching endeavors.
All you have to do is add about ½ cup of baking soda to your laundry and the normal amount of bleach that you usually use, and it will make the bleaching much more powerful.
You can also mix baking soda with laundry detergent to keep the load smelling fresh or make it into a paste and put it straight on stains to before throwing them in the wash.
Finally
Overall, it is undeniable that baking soda is a great solution to a lot of your cleaning problems. It is non-toxic, multi-purpose and very cheap especially when bought in bulk. If you have never tried it, we definitely recommend that you do. Happy cleaning!