We do a lot of cleaning in our day-to-day – which adds up to over 100 days' worth of cleaning over a lifetime!
That's a lot of cleaning, and a lot of cleaning products. And with the uptick in awareness of sustainability, we all want our equipment to be effective and environmentally responsible.
Welcome to the rise of environmentally-friendly cleaning products.
Most natural cleaning methods use white vinegar and baking soda, but if you want to save those for cooking instead, these sustainable and non-toxic cleaning products will do the trick. Many of them are even made right here in Australia!
(TIP: If you regularly hire a house cleaning service, leave these products out for them to use.)
Want to know what the best eco-friendly cleaning products in Australia are? We've made a list of the top sustainable brands to help you keep your home clean and healthy – and yourself, too!
Zero Co | Biome | Koala Eco | Koh | ENJO | Natures Organics | Pleasant State | Happy Human | HeatheClean
1. Zero Co Australia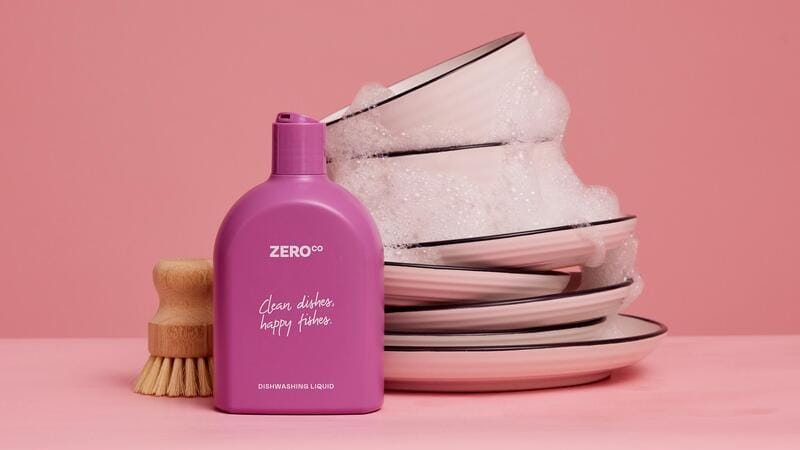 No more single-use plastics in your cleaning arsenal when you shop with Zero Co Australia! Their system is simple: what goes around, comes around.
You order, they'll deliver, then you return the pouch to them and they'll refill! The brand makes sure to use plant-based formulas that are vegan, cruelty-free, and septic safe.
Moreover, their "forever bottles" are made from ocean, beach, and landfill waste, plus their pouches are made of recycled material. They're super cute, too – check out their colourful starter box that contains everything you'll need for your kitchen, laundry and bathroom. They've also just launched a brand new body care range, so you can clean yourself and the ocean at the same time!
Zero Co is on a mission to "untrash" the planet, one forever bottle at a time. Since launching in November 2020, Zero Co have removed the equivalent of 803,083 water bottles worth of rubbish from oceans and beaches and stopped the equivalent of 789,325 water bottles worth of rubbish from ending up in a landfill.
They believe that by starting small, with incremental planet-friendly changes to our daily routines, individuals can have a massive impact. So get shopping to start untrashing the planet with Zero Co at your home.
2. Biome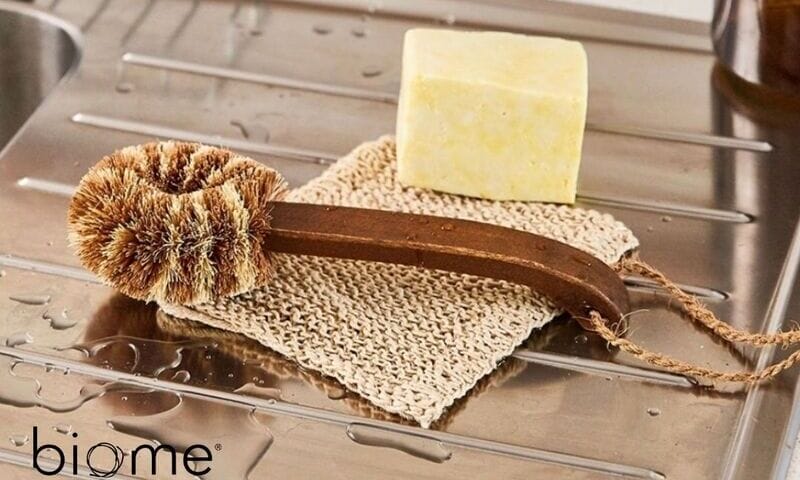 What's in a name? That's right – Biome has a vision of a safe, healthy environment, and they're setting out to achieve that with their products.
They believe that your daily choices can influence the world, and that includes which products you choose to use in your home.
One point of pride for Biome is that their products are 100% free of palm oil. This means you can feel confident shopping from a brand that's wholly cruelty-free. Deforestation and logging are serious issues, and Biome has taken equally serious steps to address that.
At Biome, the goal is to build a better tomorrow with the choices you make today. They hold a B Corporation certification for being a purpose-driven business, and support hundreds of local Australian suppliers by providing them a market to sell their products.
Help save the Australian biome by shopping at Biome for all the natural cleaning products you need.
3. Koala Eco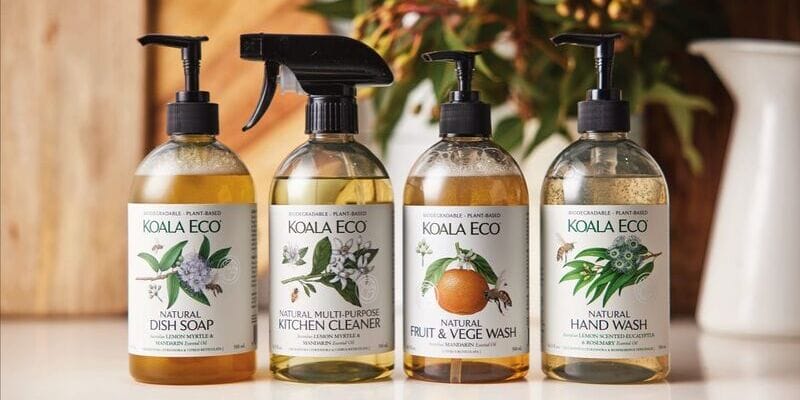 For a clean home and a clean self, use Koala Eco. These safe and efficient plant-based products promise a full clean without compromising the environment.
By using Koala Eco's cleaners that incorporate sustainable ingredients, the brand brings you closer to nature.
Koala Eco products use Australian essential oils combined with biodegradable ingredients that work better than commercial chemical cleaners. They're also affordable, cruelty-free, Australian made, and their bottles are all 100% recycled (and recyclable)!
Begin your eco-friendly cleaning journey with their Starter Collection for your kitchen and laundry.
The brand also supports environmental conservation efforts. With each purchase, Koala Eco donates to the One Percent for the Plant charity, Port Stephens Koalas, and WWF-Australia.
Meanwhile, their ingredients are all locally sourced to support local economies and livelihoods. Shop with Koala Eco today to give yourself a clean home while giving back.
4. Koh
Koh proudly helps you clean with less products, less chemicals, and less environmental impact. They're out to make cleaning simple with no fuss and no frills.
You don't need a mountain of products to clean your home – just Koh.
The brand offers refillable cleaning products in Australia that will help you use 10x less plastic than other commercial cleaning products.
In particular, their Universal Cleaner is eco-certified and approved by the National Asthma Council. Koh products are also 100% vegan and cruelty-free!
Beyond their clean product advocacy, Koh donates 1% of all sales back to environmental charities, such as the Eden Reforestation Project, with whom they've funded the planting of over 1,000,000 trees to date.
The Koh philosophy is simple: "A clean home for a clean planet!"
5. ENJO Australia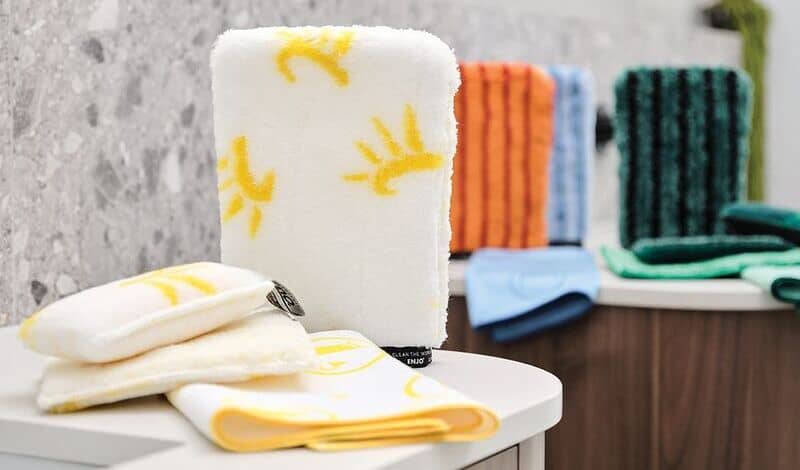 ENJO brands itself as "cleaning without chemicals," so you can keep your home tidy without the worry.
For over 30 years, the company has been changing how people clean their homes with its reusable fibre technology. ENJO uses the finest raw materials to create its signature fibres that are durable and thorough.
Alongside a healthier way to clean, ENJO also recycles! They collect old ENJO Fibres, which they then shred and press into bales, which are then used for insulation or car seats.
ENJO firmly believes in ethical and responsible business practices to create cleaning products that don't harm our planet.
With unique ENJOtex tech, the ENJO Fibre products remove dirt more effectively for cleaner surfaces. You just need to add water, then wipe and dry. You can get their starter bundle to kick off your journey to a cleaner and healthier home.
6. Natures Organics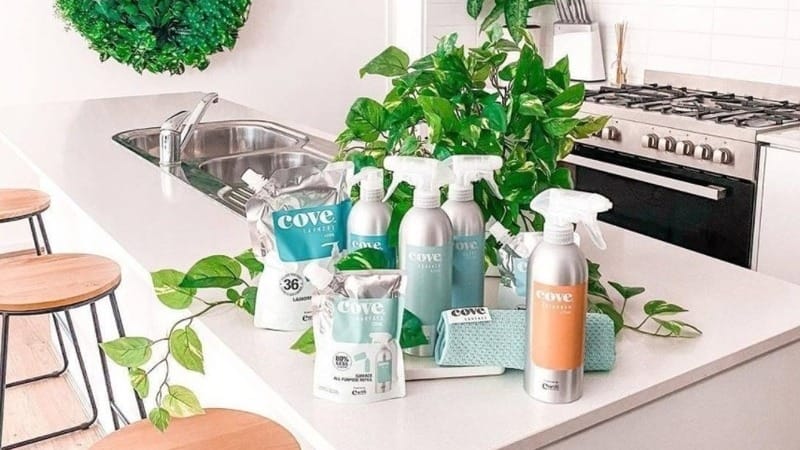 Natures Organics is a pioneer in the eco-friendly cleaning industry, and has been since 1981. They produce Australian-made cleaning products, aligning with their mission statement of "products that don't cost the earth."
The company caters to several home and personal care categories, including laundry, bath & shower, and even skincare! However, they're notable for their range of household cleaning products.
Check out the anti-bacterial all-purpose spray with eucalyptus oil for a fresh, effective clean.
Natures Organics are also a proud supporter of several causes, such as the Cambodian Children's Fund and Jane Goodall Institute Australia. They run on solar power and use sustainable palm oil to minimise their environmental impact.
And they also use 95-100% recycled materials for their packaging for products that are eco-friendly inside and out.
7. Pleasant State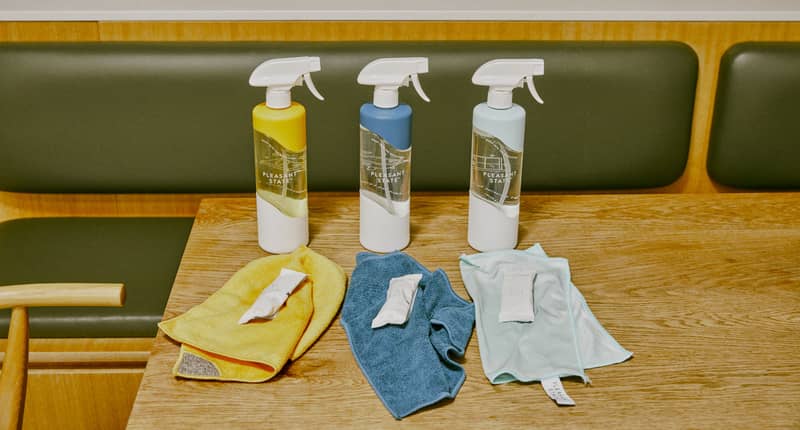 If you're ready for good, clean fun, then get down and (not!) dirty with Pleasant State. The future of home cleaning is here with their concentrated bars that are non-toxic and plastic-free!
No single-use plastics here – all their cleaning products are Australian-made, vegan, and cruelty-free.
How does it work? It's easy! Fill a bottle with hot water and drop in one concentrated cleaning bar. Let it fizz, dissolve, and then you can start spraying on any dirty surface.
If you like lemon myrtle, their Homebody Multi-Purpose Starter Kit is an all-surface cleaner that's perfect for starting out.
What started as a crowdfunding campaign has now become a cleaning revolution. Pleasant State is out to change how we tidy up with planet-changing products.
And with every purchase, they donate 2% of sales or 20% of products to Take 3 For The Sea, so you can clean your home and the ocean! 
8. Happy Human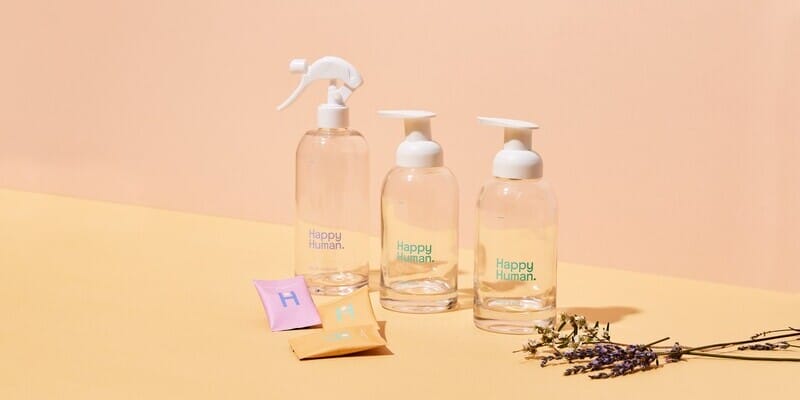 A clean home is a happy home… and a Happy Human!
Let this brand's unique fizzy products add joy to your cleaning routine – whether it's cleaning your home or yourself. Then feel good about yourself because the product is amazing and sustainable.
These sustainable cleaning products in Australia work wonders to reduce your environmental impact. Just fill your reusable bottle with tap water, drop in a #HappyHuman tab, give it a shake and you're good to go!
Try out their signature bundle with two foaming hand wash sachets and one multi-purpose cleaner to start.
No action is too small when you're a Happy Human customer. They partner with Plastic Bank by donating 1% of every sale to help the organisation collect ocean plastic and support collector communities.
Help clean the planet by cleaning your home, one #HappyHuman tab at a time.
9. HealtheClean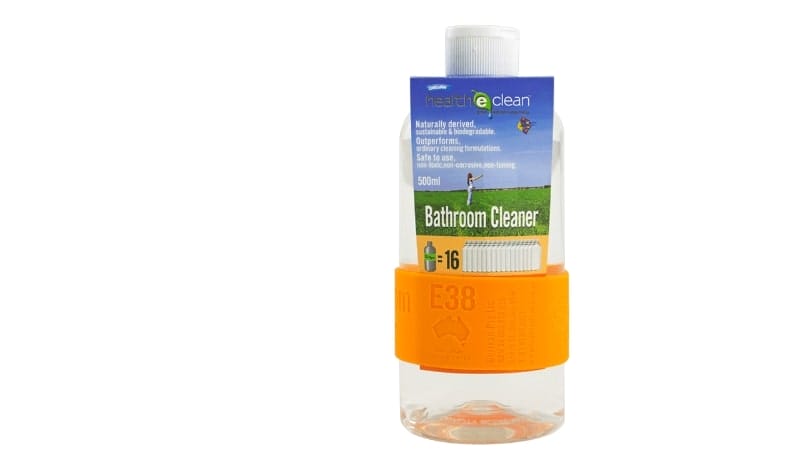 Eco-friendly cleaning products aren't a sideline – they're a commitment. Formed in 2009 as a subsidiary of Derivan, this brand delivers green cleans to homes all over Australia. Their products are non-toxic and non-polluting, as well as cruelty-free.
HealtheClean delivers a healthy clean with its extensive range of Deep Green™ cleaning products. Each item exceeds current sustainability standards by partnering efficiency with biodegradability.
Their Neutral All-Purpose Cleaner is pH neutral and can handle even heavy-duty tasks.
HealtheClean promises that each product is made through genuinely sustainable cleaning technologies. You can feel good cleaning your home with safe, cost-competitive items.
For a healthy tidy-up to match your healthy lifestyle, go with HealtheClean!
Where To Buy Eco-Friendly Cleaning Products
If you're looking for a whole variety of eco-friendly products, then visit the Organic Instinct website.
Their Eco Home section includes products for everything from the bathroom to the kitchen. The site carries brands such as Abode, Enviroclean, and Ever Eco.
Organic Instinct believes that living a "low tox" and natural lifestyle has a positive impact on the environment and on a person's well-being. By educating and guiding people on living a sustainable lifestyle, even small changes can lead to bigger things.
The site is built on the ethos that eco-friendly products should be available to everyone, and that people have the right to know what goes into their body or their home. The more well-informed people are, the better the decisions they make.
With Organic Instinct, you can begin your sustainable lifestyle – one product at a time.