So, rangehoods are the sidekick to the super machines in your kitchen. It may seem like it can't compete against the ultra-versatile waffle maker, the I-can-do-it-all oven, and the ever-trendy panini maker. And these are just the oldies but goodies. Heard of the Soda Stream yet?
It seems like there's a new kitchen invention every year, with each appliance upstaging its predecessor without so much as a backward glance.
Then you have the inconspicuous rangehood, that low-key supporter of everything hot in your kitchen, literally. With nothing more than a humdrum, the rangehood saves you from indoor pollution by filtering unpleasant smells and odours.
Still think it belongs to the sidekick category? Thanks to the filter in your range hood, you're breathing fresh air in your home.
What is a range hood filter?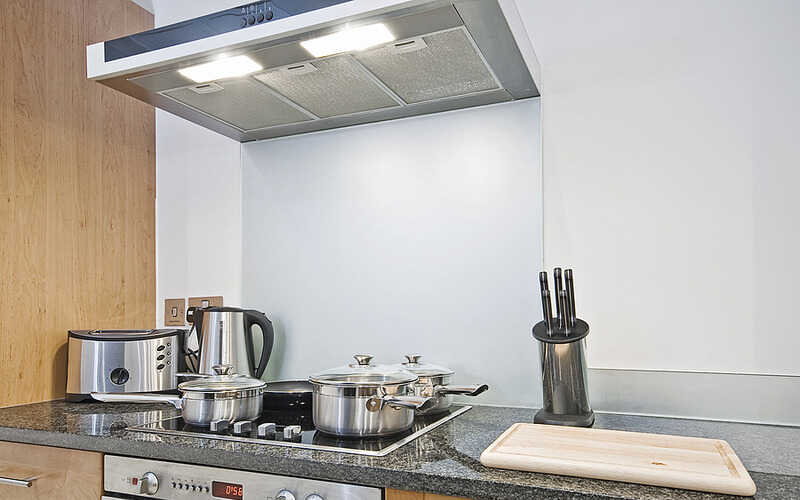 A range hood filter is a part of the rangehood that filters grease, smoke, and excess steam from your stove. The 3 most common types of hood filters available are the stainless steel filter, aluminium mesh filter, and the charcoal filter.
What is the best way to clean rangehood filters?
It can't be helped. There are times when you're just having way too much fun in the kitchen and that pomodoro sauce is coming together better than expected. When you're going all Picasso and tomato sauce is splattering all over your kitchen, it's inevitable that the range hood filter is a direct hit.
When this happens, it's time to call in the professional cleaners in your area for a deep clean and declogging of your filter. You can also opt to DIY with these easy and effective hacks.
How to clean rangehood filters with baking soda
To clean a greasy range hood, you will need:
Baking soda

Hot or boiling water

Boiling pot

Degreasing dish soap or detergent

Bucket or sink

Brush
1. Gently remove the rangehood filter from the hood.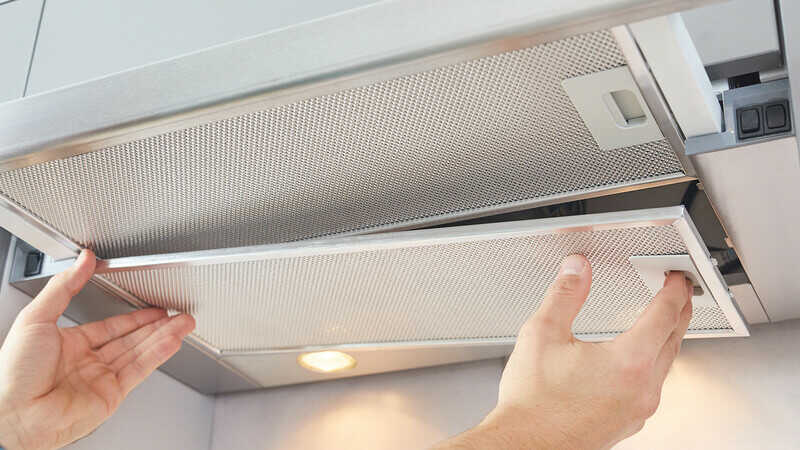 Most filters are easy to remove from the hood. Check if your hood has a clip you can pull to loosen the filter.
2. Heat water in the pot until it boils.
Fill your pot with water then boil. You can use hot water for this, but I find that boiling water works best when cleaning a greasy filter. 
3. Pour the hot water into the bucket or sink.
Carefully fill the sink with boiling water. Check that there are no other kitchen items there before your pour. If you're using a bucket, make sure that it is heat-resistant and is big enough to fit your filter.
4. Add ¼ cup baking soda and dish soap into the hot water.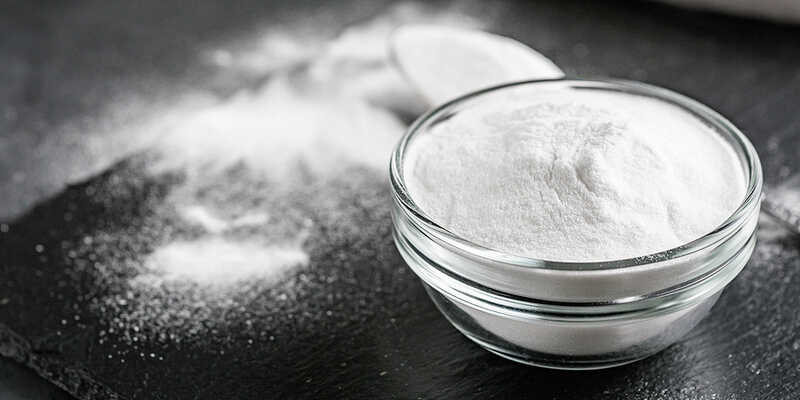 This is the part where the magic happens. Mix the baking soda and dish soap into the water thoroughly until they're dissolved completely.  The degreasing action of the baking soda and dishwashing soap does most of the work for you, which means you'll be doing less scrubbing.
5. Soak the hood filter into the water, baking soda, and soap solution.
Using a pair of tongs, slowly lower the dirty filter into the sink containing your cleaning solution. Allow your filter to soak for 10 minutes or more to loosen the grease and grime.
6. Scrub off remaining grease and grime from the filter.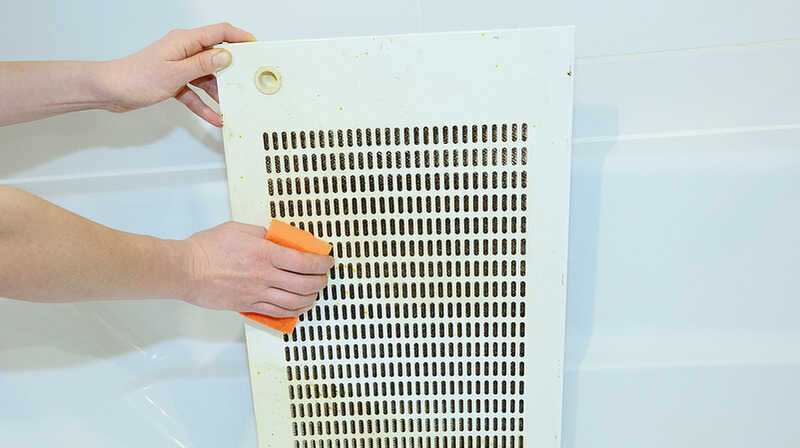 Using a non-abrasive kitchen brush, gently scrub off any stubborn dirt stuck to your filter. Make sure to get into the hard-to-reach areas of your filter for a thorough cleaning.
7. Rinse your filter.
Drain the used water then run your filter under hot water to rinse. Your filter should be squeaky clean by this time.
8. Wipe your filter using a clean piece of cloth or paper towel then allow to air dry.
Gently pat your filter with a piece of paper towel then air dry. Alternately, you can use a clean microfibre towel to wipe your filter. Make sure that your filter is dried completely on both sides.
9. Replace the filter.
Slide the filter back into the hood and clip it in place. Test your range hood to make sure that it's working properly after reinserting the filter.
FAQs
How often should you clean hood filters?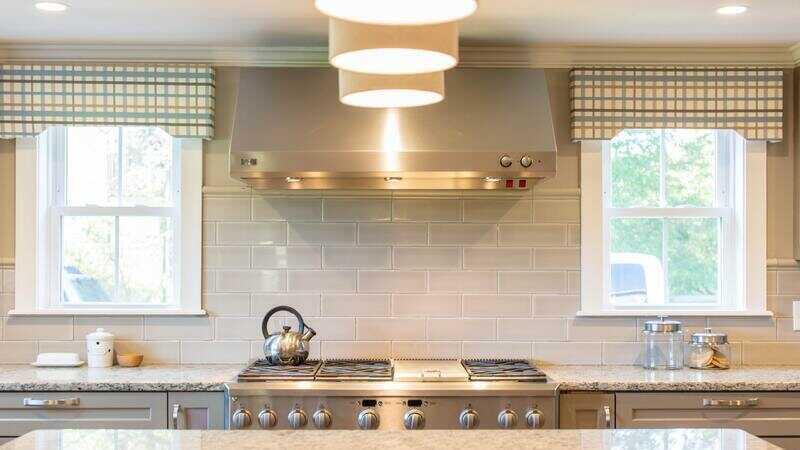 There's no hard or fast rule on when you should clean your range hood filter. It really depends on how frequently you cook, how often you use your rangehood, and how dirty it is.
If your go-to recipes normally require pan-frying or simmering, you may need to clean it more often. Frying and cooking thick sauces are usually the culprits of a clogged hood filter. 
To illustrate, imagine this. Gordon Ramsay will definitely have more frequent visits from his professional kitchen cleaners than, say, me. As much as I'd like to think I'm a virtuoso in the kitchen, the truth is, I don't always get to cook there.
The bare minimum for a thorough clean is once a year. Anything less than this and your hood filter might become an ecosystem of bacteria and grime. To keep your rangehood in tiptop shape, giving the filter a monthly clean is beneficial. This also helps maintain its effectiveness.
How do I clean a range hood filter with vinegar?
Vinegar is an eco-friendly cleaning agent. To clean your hood filter with vinegar, boil a pot of water with 3 tablespoons of vinegar and 2 teaspoons of baking soda. Put the filter in the solution for 30 minutes to allow the grease and grime to loosen. Rinse your filter under hot running water and wipe with a paper towel or dry piece of cloth.
Can range hood filters be washed in the dishwasher?
If you don't have time to clean your greasy range hood manually, you can use the dishwasher to clean your range hood filter. This method is faster and easier to do. Run your filter under the hottest setting in your dishwasher and you'll have it degreased and clean in no time.
Range hood maintenance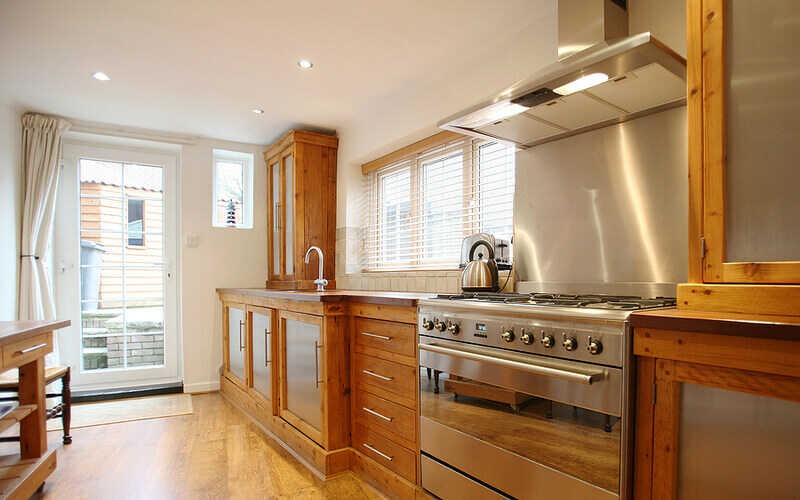 As you've seen from the tips above, it's not really hard to clean range hood filters at home. Whether you choose to wash it in the sink or in the dishwasher, either method will help keep your filter in tiptop shape for a long time.
I personally prefer going through the A-Z process of cleaning my filters. There's an odd satisfaction to seeing your filter transform from gross to gleaming.
There are some people who find disassembling kitchen equipment a bit dodgy, and that's completely alright. If you feel that cleaning greasy kitchen appliances isn't really your thing and you're hesitant to wash your rangehood filter yourself, there's no need to worry.
Luckily, cleaning kitchen appliances can be requested as an extra service from professional cleaning companies. They'll take care of the whole process for you from taking out the filter, degreasing and washing it, to replacing it in your rangehood.
Your go-to professional cleaners will make sure your well-loved kitchen equipment is given a thorough clean. When your kitchen appliances are clean and well-maintained, you'll be able to make the most out of your kitchen and find that it will be more enjoyable to use.