Mops are an essential tool for keeping your floors clean and free of dirt, dust, and other debris. But with so many different types and brands of mops on the market, it takes time to know which one is right for you.
That's why we've put together a list of the 11 best mops in Australia. Whether you're looking for a traditional mop and bucket, a flat mop, or something else entirely, we've got you covered.
Types of Mops
Not all mops are created equal. In fact, there are different mops, each of which is better suited for certain types of floors and cleaning tasks. Here's a quick overview of the types of mops and how to choose the right mop for your needs.
Wet Mops
Using a wet mop is a great way to clean your floors without having to use any harsh chemicals. All you need is a bucket of water and your favourite cleaning solution. The water will help to loosen any dirt and grime, while the cleaning solution will disinfect and leave your floors clean. 
Wet mopping is also a great way to remove stubborn stains. Just be sure to wring out the mop head well so that you don't end up with a puddle on your floor.
String Mops
String mops are a staple in the classic mop and bucket set. They consist of a long handle and a mop head made of tightly wound strings. The strings are usually made of cotton or synthetic materials, and they can absorb a lot of liquid.
String mops are ideal for cleaning up wet messes on any floor surface, including tile, linoleum, and hardwood. Plus, this type of floor mop is pretty good at picking up dust and dirt.
Spin Mops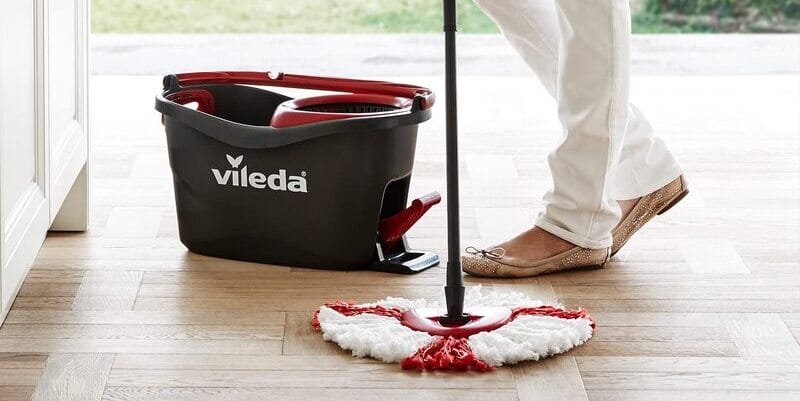 A spin mop has a spinning mechanism that helps to remove dirt and water from its mop head. The mop head is placed in a bucket of water, which is then spun to remove excess moisture. This ensures that the mop head is damp but not wet, making it more effective at floor cleaning. 
Spin mops are particularly popular for their ease of use and lack of mess. They are also more durable than the traditional floor mop, as the spinning action helps to prevent the mop head from fraying.
Spray Mops
A spray mop is a cleaning tool that allows you to spray a cleaning solution onto your floor and then mop it up. It is a convenient way to clean your floor without carrying around a bucket of water. The mop head is usually made of microfiber, which is great for trapping dirt and debris.
Spray mops are available in both manual and battery-powered versions. The battery-powered versions are more expensive but can offer a more powerful cleaning action.
Flat Mops 
Flat mops are just what they sound like — a flat piece of absorbent material attached to a long mop handle. They're similar to sponge mops in that they can be used on both hard floors and carpets, but they're generally more effective on hard floors because the flat surface allows them to cover more area at once. 
A flat mop is great for getting into tight corners and other areas that might be difficult to reach with a traditional mop.
Steam Mops
Steam mops use hot water to loosen dirt and grime, making them ideal for cleaning hard floors. However, you need to be careful when using a steam mop, as the hot water can damage delicate surfaces.
Dust Mops
Dust mops are designed for a dry cleaning process; they're not meant to be used with water or cleaning solutions. They typically consist of a long mop handle attached to a piece of cloth or other absorbent material.
Dust mops are designed to collect dust, dirt, and hair from floors without scratching them. They are often used with a broom and can be used on both hardwood and carpeted floors. However, they're not as effective at picking up heavy dirt and debris.
Flat Mops
Yes, you can use a flat mop for dry mopping and dusting. This type of mop is great for cleaning hardwood floors and other smooth surfaces. It's also relatively easy to use — simply glide the dry flat mop back and forth to pick up dust and dirt.
Electrostatic Mops
Unlike a traditional mop, an electrostatic mop does not require any cleaning solution or detergent. Instead, it relies on the power of static electricity to lift dirt and debris from surfaces. To use an electrostatic mop, you simply need to charge the mop head with static electricity by running it over a carpet or rubbing it against your clothing.
How to Choose a Mop
When choosing a mop, there are several things you'll want to keep in mind:
Think about the

type of flooring

you have and how often it needs to be mopped. If you have hardwood floors that need to be mopped weekly, a string or sponge mop should suffice. If you have tile floors that need to be mopped daily, a spray mop might be a better option.

You'll also want to consider the

size of the area

you need to clean. A small apartment or office can get by with a smaller mop head, while a larger home or commercial space will need a bigger one.

Think about your budget. Mops range in price from around $20 for a basic string mop to $100 or more for a high-end spray mop. You'll also need to account for additional mop cloths, a cleaning solution and a mop bucket.
Best Overall Mop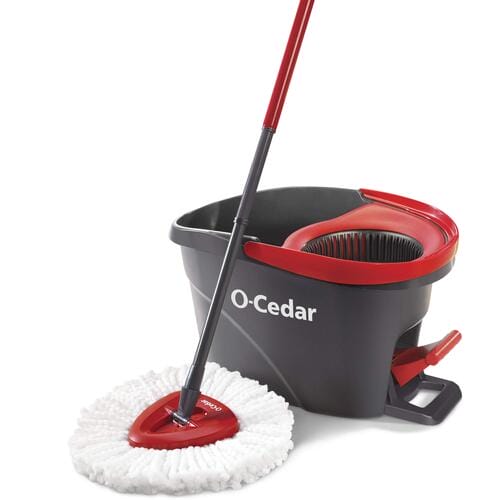 Hands-free wringing mechanism | Microfiber mop heads | Splash guard
If you're looking for an easy-to-use mop that will make cleaning a breeze, the O-Cedar EasyWring Spin Mop is the perfect option for you. It's lightweight and comes with a selectable scrubbing brush attachment, making it perfect for any floor surface.
The bucket features a built-in wringer that allows you to effortlessly wring out the mop head without having to touch it. And when you're finished mopping, simply throw the reusable microfiber mop head in the washing machine to clean it.
Best Spray Mop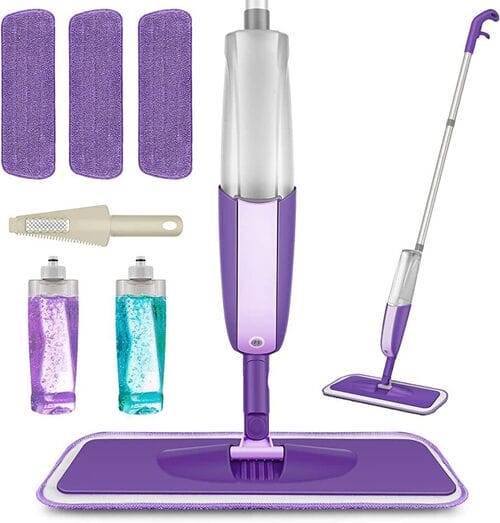 Reusable microfiber mop heads | Dry and wet cleaning | 410mL Refillable Water tank
The Mexerris Microfiber Spray Mop is a versatile and convenient tool for floor cleaning. The mop comes with three washable and reusable pads, a refillable bottle and scrubber. You can use it for either dry or wet mopping, making it ideal for cleaning up spills and everyday messes.
The microfibre pads are super absorbent, so they'll pick up dirt and dust without leaving behind any streaks or smears. Plus, the mop pads are machine-washable, so you can keep them fresh with each use. 
Best Spin Mop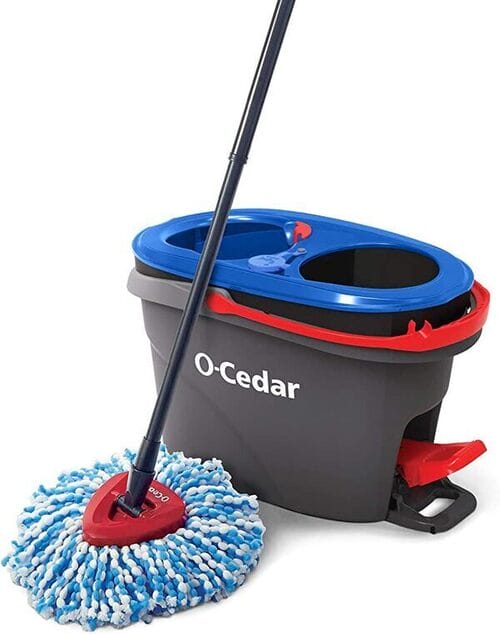 Dual-chamber bucket set | Hands-free spinning wringer | Triangular mop head
The O-Cedar EasyWring RinseClean Microfiber Spin Mop is an easy cleaning system that is safe to use on all hard floor surfaces. Its washable triangular mop head allows for better corner cleaning, in addition to its 360-degree rotation, which helps with mopping underneath furniture.
The EasyWring RinseClean comes with a dual-chamber mop bucket with separate clean and dirty water tanks. It also features a foot pedal for hands-free wringing and controlled water release.
Best String Mop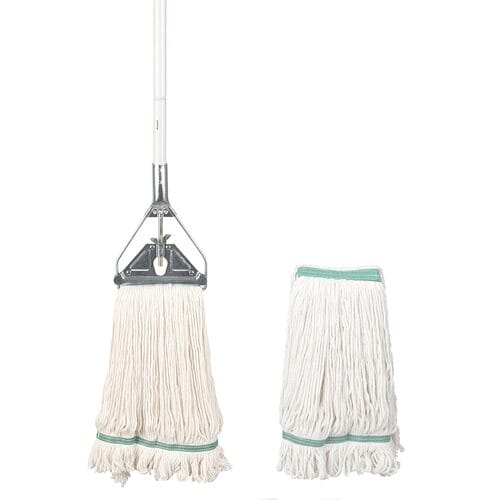 Heavy duty cleaning | Metal mop head | 149cm Aluminium alloy pole
The OFO Loop-End String Mop is a versatile and durable traditional mop that can tackle any mess quickly and efficiently. Its mop head is made of double-thick cotton-synthetic yarn that quickly soak up dirty water. And the extra mop head replacement ensures that you always have a clean floor mop in hand.
The heavy-duty construction of this mop makes it ideal for commercial or industrial use, and the looped end design prevents the mop from fraying. This wet mop is perfect for cleaning wood and stone floor surfaces.
Best Microfiber Mop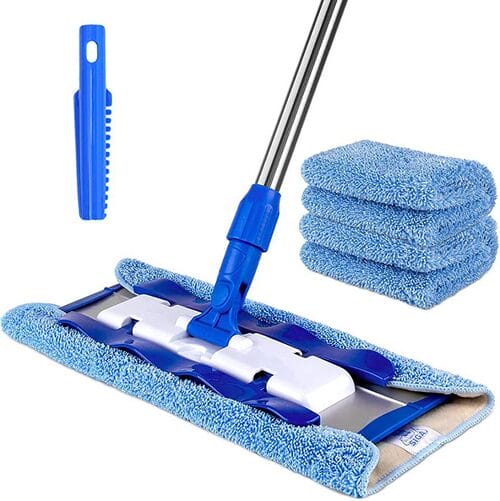 Stainless steel mop handle | 360-degree swivel head | Dual-action microfiber pad
The MR.SIGA Professional Microfiber Mop is perfect for wet or dry mopping. Its dual-action microfiber pad is fine enough to trap dust and hair yet strong enough to withstand multiple uses. Its microfiber pads are reusable and machine washable, so you can use them repeatedly.
This flat mop provides a superior cleaning experience on any floor surface, such as hardwood, laminate, marble, tile and more. It comes with a heavy-duty stainless steel handle designed to withstand commercial and industrial use.
Best Robot Mop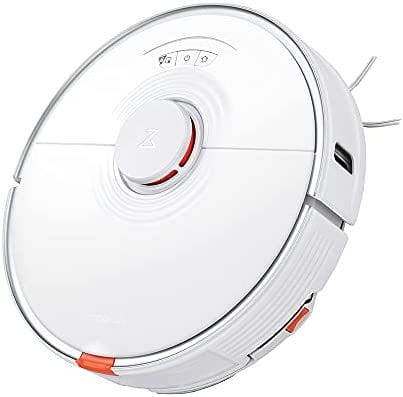 Separate suction and mopping settings | Detects carpeted floors | 180 min battery life
The Roborock S7 Robot Vacuum is the perfect solution for anyone looking for a vacuum that can do it all. This powerful little machine can sweep, mop, and vacuum all in one, making it a true multi-tasker. With its advanced sensors and mapping technology, the S7 can easily navigate your home, avoiding obstacles and taking the most efficient route possible.
The S7 features powerful suction and a powerful mopping system that leaves your floors clean and streak-free. It also comes with a self-emptying dustbin, meaning you don't have to worry about emptying it yourself. Simply set it up and let it do its thing.
Best Mop for Tiles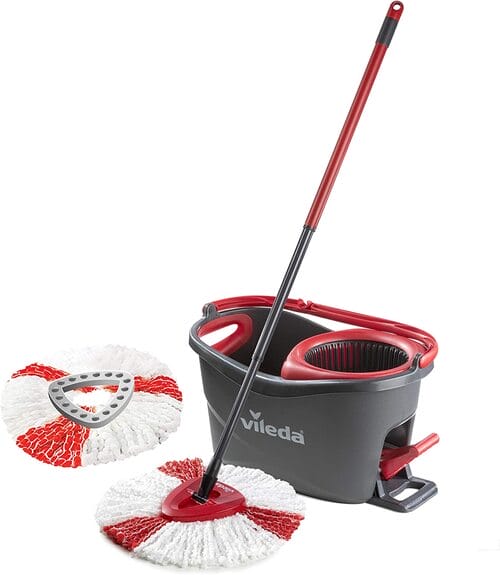 Hands-free wringing mechanism | Telescopic handle up to 130cm | Splash guard
When cleaning tile floors, the last thing you want is to scratch its finish. This makes the Vileda Turbo the best mop for anyone who wants to clean their tile floors with minimal effort.
Its microfibre mop head is gentle on any tile surface, and the built-in spinning mechanism makes short work of even the toughest stains. Plus, you can easily remove excess water with the foot pedal-operated wringer.
The ergonomic design of the handle means it is comfortable to use, even when mopping for extended periods of time. And the compact design makes it easy to store away when not in use.
Best Mop for Wooden Floors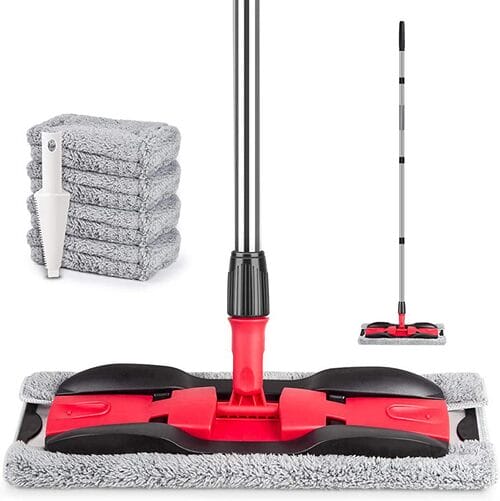 Wet or dry cleaning | Microfibre mop head | Dirt removal scrubber
The Mexerris Microfiber Floor Mop is the best mop for keeping your wooden floors clean without scratching its finish. The high-grade aluminium material is rust-resistant and anti-corrosive. Plus, it has an adjustable handle, making it easy to reach those hard-to-clean areas.
The professional microfiber mop pads ensure that your timber floors will be left sparkling clean. Whether you have hardwood floors, tile, or laminate, the Mexerris Microfiber Floor Mop will make quick work of any dirt or grime.
Best Mop for Laminate Floors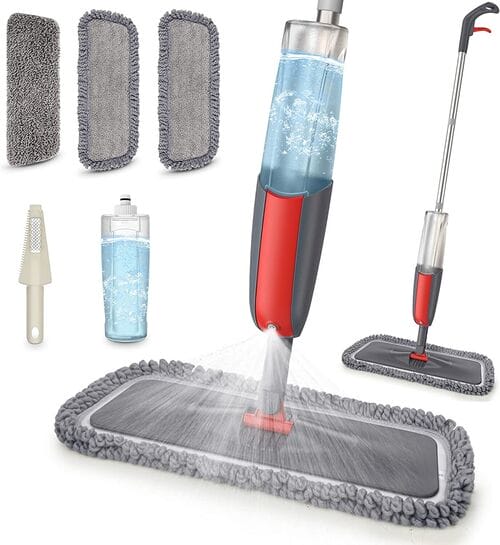 360-degree swivel head | 410mL Water tank | Aluminium mop handle
If you're looking for the best mop for laminate floors, then you'll want the Mexerris Microfiber Spray Mop. It comes with thick, washable mop replacement pads made of a special microfibre material that's gentle on delicate laminate surfaces. Despite the softness of these pads, they are tough on dirt and grime, making your floors shiny and clean in no time.
This mop also has a 360-degree swivel head that makes it easy to manoeuvre around furniture. Its 410mL water tank ensures you can clean your entire floor without having to stop and refill. Plus, you can use this mop on any hard surface, including floors, windows and walls.
Best Mop for Vinyl Floors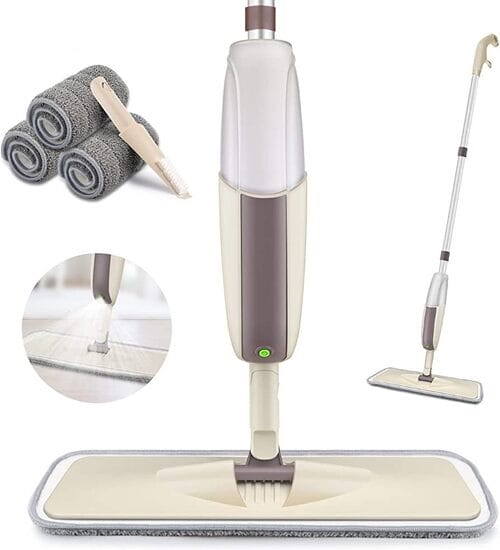 360-degree swivel head | Mist spray | Machine washable pads
If you need an easy way to clean your vinyl plank floors, the Sevenmax Spray Mop is the best mop for the job. Its 360-degree swivel head makes it easy to mop around furniture and other obstacles. Plus, it comes with machine-washable pads, so you won't have to replace them after each use.
The mop also has a built-in soap dispenser for cleaning solutions, so you can add your favourite cleaner and go. Best of all, the Sevenmax Spray Mop is very affordable, making it a great choice for budget-conscious shoppers.
Best Mop for Dry Mopping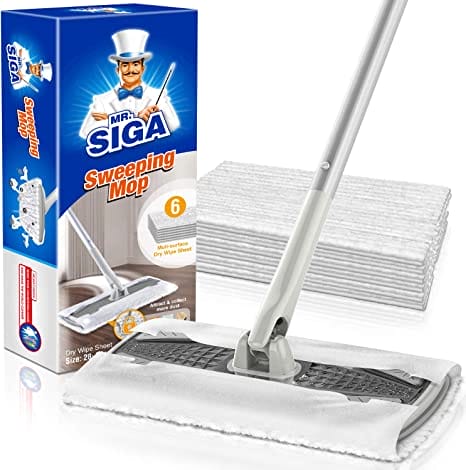 Dry or wet mopping | 6 microfiber cleaning cloths included | 360-degree swivel head
The MR.SIGA Professional Dry Sweeping Mop is the best dry mop for hardwood floors, tile, laminate, and vinyl. The microfiber head picks up dust, dirt, hair, and pollen with ease — leaving your floors clean and residue-free.
The low-profile design of the mop head allows you to reach tight spaces and under furniture, while the swivel joint ensures you can manoeuvre around obstacles with ease. The ergonomic handle is comfortable to grip and provides extended reach, so you can cover more ground in less time.