Although we are only a young Brisbane house cleaning business some of our cleaners have decades (literally!) of experience in cleaning people's homes. Last week I gathered a meeting of 9 of our most experienced cleaners and asked them to share their juiciest tips for cleaning your home.
So without further adieu here are 5 time tested tips from maids who clean hundreds of Brisbane homes every year.
Tip #1: Start High And Dry
The first tip almost all of our maids said was "start high and start dry". This means when you first start cleaning a room, start with the ceiling first and work your way down from there.
This will involve dusting ceiling fans (checkout tip number 12 from these handy cleaning hacks) and light fixtures, getting rid of cobwebs and vacuuming air vents.
The second part of this tip means start with the dry jobs and that will help avoid creating a gunky mess on your surfaces when you come through with a wet cloth. Be sure to dry dust absolutely everything before you apply any furniture polish. Sweep or vacuum hard surfaces thoroughly before you mop and don't start applying any product to any surface before you have wiped it down for dust. This will ensure you aren't left with any gunky piles of mess on surfaces in your home.
Tip #2: Soak, Don't Scrub
This tip applies in particular to the kitchen or the bathroom, and look it won't get rid of all your scrubbing work but it certainly will cut down the amount of time it takes. So for any wet cleaning jobs (like bathroom or kitchen) first spray or apply the appropriate products to all of the surfaces in the room, now let that soak while you clean something else. When you return to clean the areas you have sprayed, start with least dirty item first and work your way toward the dirtiest surface last. In this way you give those surfaces which are most dirty a chance to soak in more of the product, making it easier to clean.
This tip is something you will see amateur cleaners breach time and again. If you want to clean like a professional: soak, don't scrub!
Tip #3: Invest In Proper Tools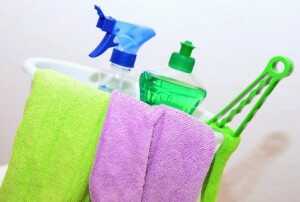 Professional cleaners don't use gadgets. You'll never find them toting specialised, one-use tools, or gee-whiz knickknacks sold on some television infomercial.
Forget flimsy supermarket cheapies and knocks offs. Invest in sturdy, time-tested cleaning tools. Replace the rackety sponge mop with a Sh-Mop hard surface floor mop or another brand with superior quality.
White high end cleaning cloths are durable enough to stand up to walls, counters and floors, and are easy to wash in some bleach and hot water. You can pick up this sort of high duty gear at a car parts store.
Tip #4: Prioritise Your Cleaning Time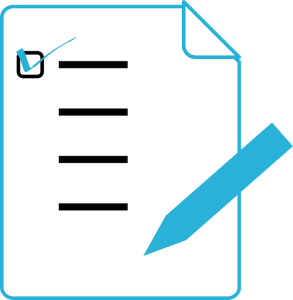 Our housemaids don't have the entire day to clean one house, they might clean up to 3 houses in one day! Therefore this means they typically have a set amount of time in each home before it's time for them to move on to the next house. So if you can't clean the entire home in the given amount of time, what do you do? Well first you let the customer know 🙂 But then they work based on priorities. The dirtiest places in the house get cleaned first and they work room by room. This way they maximise the impact their efforts will have on the overall cleanly appearance of the home.
Tip #5: Stay Focussed And Motivated
The hardest part for some people, and hopefully an easier part for our teams, is keeping motivated. You really need to get satisfaction out of the results and want to clean.
To clean to the highest standard you need to be physically and mentally prepared for the task.
I would like to take this opportunity to thank our cleaning teams at Maid2Match for the attitude they bring to work with them everyday. It's not an easy task travelling all over Brisbane cleaning homes, it's hard yakka. This advice was appreciated and I hope everyone gets something out of it.