Timber floors are an excellent choice to add a rustic aesthetic to any home. They're easy to clean and very durable, provided you take care of them properly. Just don't use them in the bathroom – wood will warp and grow mould in constantly-humid environments.
There are three main kinds of timber flooring: hardwood or solid timber, engineered or floating timber, and parquet timber flooring. You also have non-timber alternatives for flooring such as bamboo and wood laminate. Maintaining timber flooring includes regular cleaning – both frequent mopping and vacuuming, and deep cleaning with a wood cleaner.
Timber has a very old-school charm, especially when used underfoot. If you're considering timber for your home – or want to know how to clean timber flooring – here's a rundown on the types of timber flooring and how to maintain them.
Timber Flooring Wood
There are different types of Australian hardwood available for creating timber floors. When choosing hardwood for your floor, it's important to consider colour, grade, grain, width, and finish for the timber boards. Colour and grain come from the type of timber you choose, while grade includes the veins and knots in the plank. You should also think of the finish, such as coating and staining.
Here are some different types of Australian hardwood for timber flooring:
Australian beech:

Has high strength and versatility, with a wide range of colours in warm tones. It's also known as Tasmanian Myrtle, and grows mainly in Victoria and Tasmania.

Blackbutt:

This has a very straight grain and medium grade, which gives it a sophisticated look. Colours range from cream to pale brown, for a brighter appearance. Blackbutt is a species native to southeastern Australia.

Brushbox:

Has a fine, even texture and richer, darker range of colours. Tends to have pinkish or reddish hues, imbuing your timber floor with warmth. This species grows naturally in eastern Australia, mostly in Queensland and NSW.

Ironbark:

Comes in Grey or Red species, with interlocking grains and a slightly coarse texture. Still, this leads to a very luxurious feel and appearance. Grey Ironbark ranges from pale to dark brown, while Red Ironbark comes in shades of reddish-brown.

Jarrah:

A very popular hardwood species widely available in Western Australia. It comes in a rich red colour that softens over time. This hardwood is very dense, with a high hardness rating.

Messmate:

This hardwood timber looks spectacular under white or light interior decor, with its pale brown and light yellow hues. It has plenty of detail and often features growth rings, giving you a very unique touch to your floors.

Spotted Gum:

Give your floors a striking appearance with the wavy grain of Spotted Gum hardwood. This is one of Australia's premium hardwoods, with a high strength rating and excellent durability.

Tasmanian Oak:

A very popular hardwood floor choice with a straight and even grain. Tasmanian Oak has a whole range of colours, from cream to reddish brown. It has many applications, which makes it a favoured choice by architects and designers.
Timber Flooring Types
Hardwood timber flooring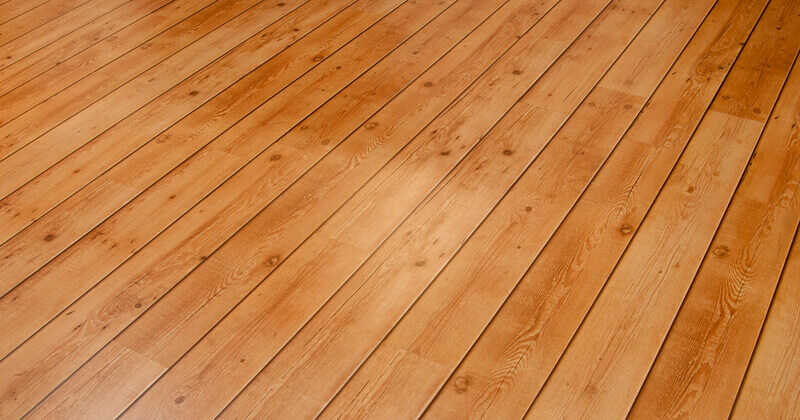 This type of flooring is made of solid timber planks, which are cut and sanded to a smooth finish. Part of their rustic appeal is each plank has natural differences in colour and grain, giving your whole floor a unique look. Hardwood timber flooring needs to be installed by professionals, and must be on-site for several weeks to acclimatise to the location. If not, the planks may warp and twist after installation.
You can opt for pre-finished boards, which are sanded and sealed before they're installed. However, boards with a thin veneer cannot be resealed following wear and tear.
How to clean hardwood flooring: Give it a once-over with a broom or a mop once a week or so. Choose a mop with a microfibre head to trap dust and grime. For deep cleaning, use a wood floor mop and either wood floor cleaning product or diluted vinegar. Be careful not to leave the water standing too long, or you could damage your hardwood!
Engineered timber flooring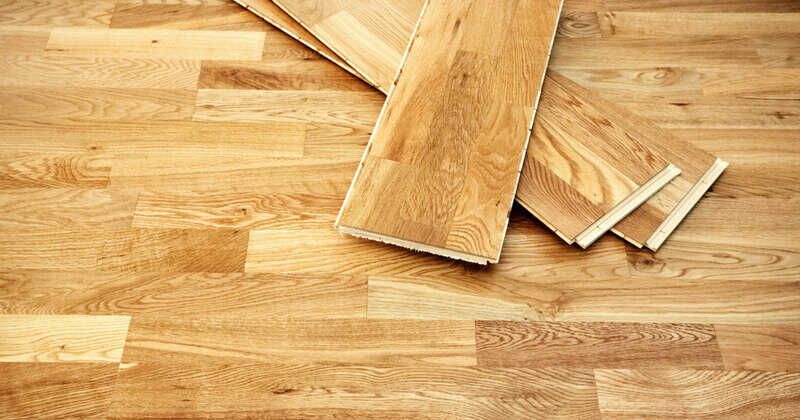 Engineered timber flooring, or floating floorboards, are made of a thin layer of timber hardwood on top of several plywood layers. This makes it more affordable than solid timber, which is cut in single boards. Floating floorboards are an excellent flooring option given their flexibility and ability to carry weight. They're also easy to install and come prefinished – and therefore ready to use.
Engineered timber floors are called 'floating floorboards' since they use friction and their own weight to hold steady.
How to clean floating floorboards: Sweep or vacuum regularly to keep them clean. Wipe any spills immediately to prevent staining. Mop only when sweeping and spot cleaning is ineffective. Buff with a dry microfibre mop to soak remaining moisture and get your flooring shiny-clean.
Parquet flooring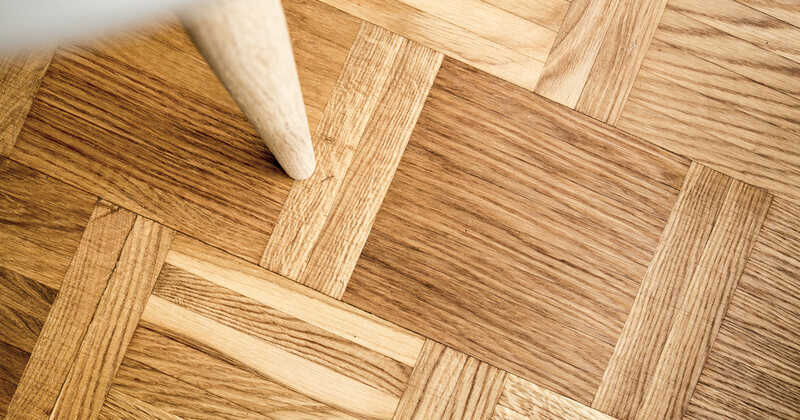 These are made of individual pieces of timber, interlocking in a geometric pattern. Herringbone is the most popular pattern, but you can have lineal, basket weave, and more. The parquet pieces are pre-cut and installed on top of either timber subgrade or a level concrete slab.
Parquet flooring has several advantages, including its affordable nature and durability. It also allows for a different look to your floor than simple straight boards. It does, however, need regular maintenance to keep its clean appearance.
How to clean parquet flooring: Vacuum or sweep frequently to remove dust and dirt, and loosen more stubborn grit between the parquet tiles. If you need to mop, use as little water as possible, then go over with a dry microfibre mop to absorb excess moisture. Deep clean with cleaning products specifically meant for parquet floors, or a mix of mild dish soap and warm water.
Non-Timber Alternatives
There are non-timber alternatives that still mimic the look of a timber floor or a timber veneer. If you're in need of something more affordable but still want that wooden aesthetic, try bamboo or wood laminate.
Bamboo flooring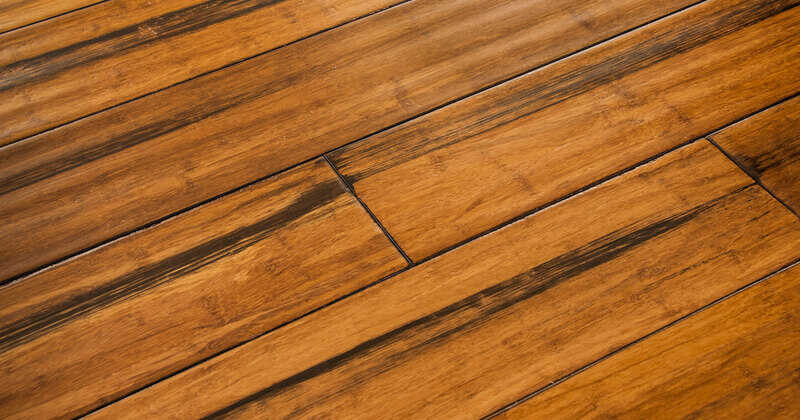 Bamboo technically isn't a tree, but it is wood. It's a more eco-friendly alternative to timber species since it grows fast and is easy to propagate. The planks are manufactured by shredding bamboo fibres, then reconstructing them through heat, pressure, and adhesive. It's also harder than most hardwood species, and affords more flexibility due to its fibrous nature.
Wood laminate flooring
Laminate is a synthetic material that mimics the look of timber with a wood-like veneer on top. It's not actual timber, although sometimes it can be combined with natural wood. Laminate material is easy to clean and quite durable, needing very little maintenance.
Maintaining Timber Floors
Clean and sweep often. This helps keep dirt off your timber flooring, which in turn deters scuff marks and scratches. It'll also make deep cleaning easier. If you're worried about using the wrong products to clean your floors, or want a more thorough job, you can always hire a house cleaning service to take care of it for you.
Buff and polish timber flooring to add some extra shine!
Avoid more acidic cleaners since these could stain or damage the finish of your floors. You can use diluted vinegar, but a specially-formulated wood cleaner is preferable. Check which cleaners are usable for specific types of timber flooring, and be careful not to scratch – you don't want to ruin that classic, rustic look!