When owning and managing property – or properties – there can come a time where you need help managing the day-to-day operations such as tenant dues and regular upkeep. The best solution is to hire a property manager to act on your behalf and oversee what is, for you, an investment. This allows you to be hands-off with your property, worry-free!
There are plenty of traits to look for in a good property manager. They should be trustworthy, transparent, and experienced, since you're entrusting your investment to them.
Check a property manager's turnover rates and customer testimonials, as well as their tenant screening process. Ideally they'll use a rental inspection checklist for routine inspections. And it's best if they have local knowledge, since it means they'll be in touch with your community and can catch issues before they become complications.
It's also an advantage if your property manager has qualified and quality third-party contractors to maintain the upkeep of your property. This includes everything from repairs to bond cleaners on the Gold Coast. This ensures your property is kept in the best condition.
Given all this – here are the best property managers on the Gold Coast who provide these services and more.
Rent360 Gold Coast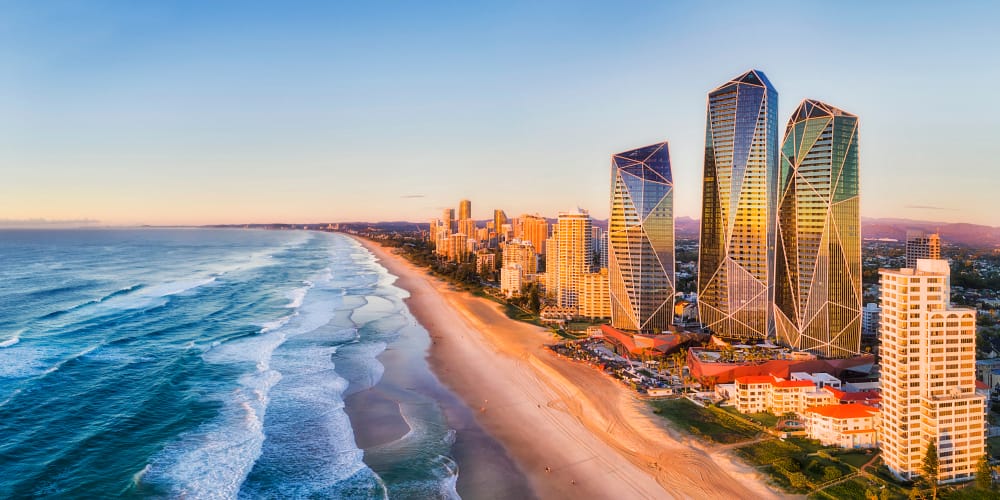 There's good reason that Rent360 Gold Coast has over 100 5-star Google Reviews! Their property managers' communication, honesty, transparency, and attention to detail is second to none.
Rent360's sole offering is full-service property management, so you can rest assured their entire team are experts at what they do. All of their property managers are highly experienced and provide personalised service to each one of their clients. Switching from another property management company? No stress! The Rent360 team will handle the entire transfer, so it's quick and painless for you.
You can expect a transparent, straightforward process with Rent360 as your property manager. They offer a free rental appraisal, then once you proceed you will be assigned a dedicated Senior Support Manager. Your property will be in excellent hands with a reliable property manager who is focused on maximising your rental returns.
LJ Hooker Nerang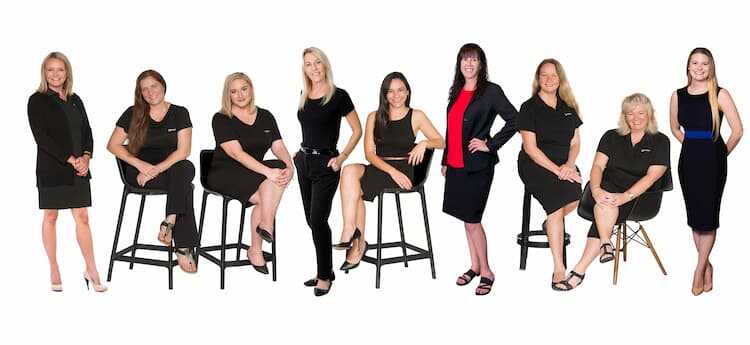 With LJ Hooker Nerang, you can rest assured that you're working with the best of the best. With a mantra of 'nobody does it better', they boast multiple industry awards as an agency proven to meet their client's real estate needs. LJ Hooker Nerang has consistent success in the real estate market, so your home is in the best of hands.
This property management agency prides itself on its passionate, innovative, and knowledgeable team who are committed to working with you. They also proudly give back to the community that made them, with several philanthropic activities and different forms of local involvement. You can trust that LJ Hooker Nerang is an agency that acts with integrity, whether it's with your properties or your community.
Local knowledge and involvement is important for property managers, and LJ Hooker Nerang 'lives and breathes' the local market. They understand differences in neighbourhoods. And if you plan to invest in property, LJ Hooker property managers will help maximise your return on investment by addressing every issue that comes up. Nobody does it better than this agency, so you can trust your properties to LJ Hooker Nerang.
Kollosche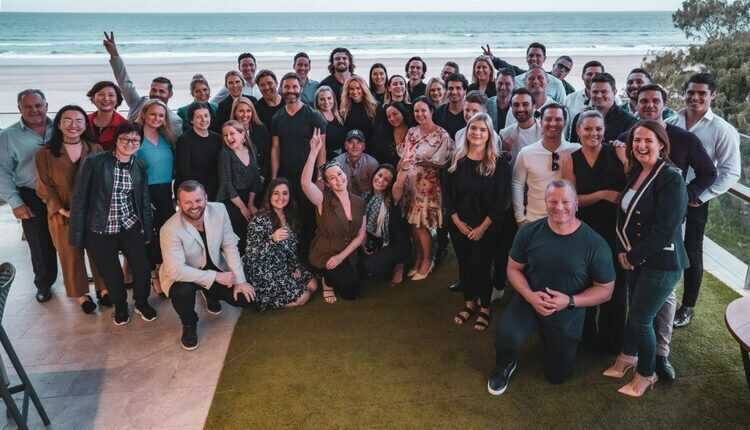 At Kollosche, their team understands that property owners want to maximise rental returns through excellent tenants, while having minimum vacancy. Managing a property requires plenty of care, consideration, and communication – and a competent team with plenty of experience and local knowledge. Kollosche takes a proactive approach to property management, ensuring you always get the best services supported by the latest technology.
With Kollosche as your property managers, you'll have access to their Online Property Portal that provides you with 24-7 information on your property, from finances and accounting to inspection reports. They have a rigorous tenant search and screening process to guarantee a high number of quality tenants for your property. They also make sure all rent is paid on time, and that you are adequately protected in terms of insurance and home loans.
Kollosche believes in expertise and prestige while marketing property, as well as holding themselves accountable to you as a client. They work tirelessly to achieve the best results with transparency and integrity. They're committed to constantly improving themselves and their processes to provide you with the best service and support. If you have a property dream, then Kollosche will help you live it.
The Ray White Surfers Paradise Group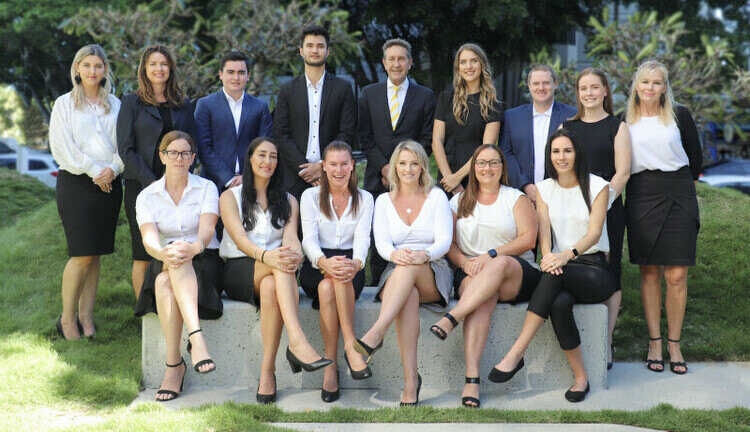 The Ray White Surfers Paradise Group (or RWSP) offers personalised and individualised service to each and every client, backed by the most powerful real estate network in the country. They've sold more properties than any other agency in the region, with the most record house prices. With RWSP, you're maximising the value of your property in a highly competitive real estate market. 
Why choose RWSP for property management? They're dedicated and professional specialists. All their property managers are expertly trained and coached, ensuring they deliver the best services for each client. RWSP provides focused marketing and tenant screening procedures to find only the right tenants for your property. In their words, they maximise your investment by optimising your return.
RWSP is proactive in its communications with every client regarding any and all matters related to your property. They'll manage all administrative processes seamlessly, so you can rest easy and trust your property to them. With their team of specialists and managers, you and your property are in the best hands.
Ray White Upper Coomera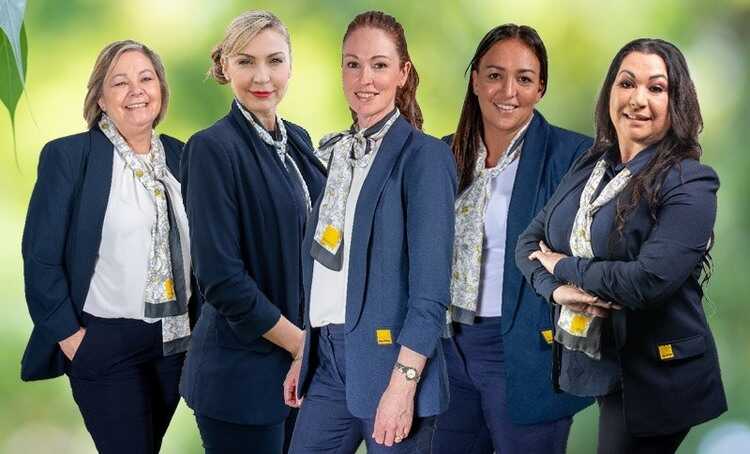 Knowledge, skill, and experience – that's what you get when you partner with Ray White Upper Coomera. Their agents and property managers are experts at maximising the value of your property. Whether you're listing, buying, selling, or renting, Ray White can provide local real estate expertise with passion and dedication.
Ray White raises the bar in terms of property management with their exceptional services. They really get into the details to maximise a property owner's financial returns. Ray White has a zero-tolerance policy for rent arrears, priority access to market intelligence, and thorough reporting for inspections and maintenance. Their property managers have access to industry-leading training and resources. They go above and beyond managing tenants and operations – they help you achieve your property ownership goals.
Nothing is more powerful than experience and knowledge when it comes to property management, and Ray White can provide both at the highest level. To maximise the value of your property, leave it to Ray White Upper Coomera.
Gold Coast Property Sales & Rentals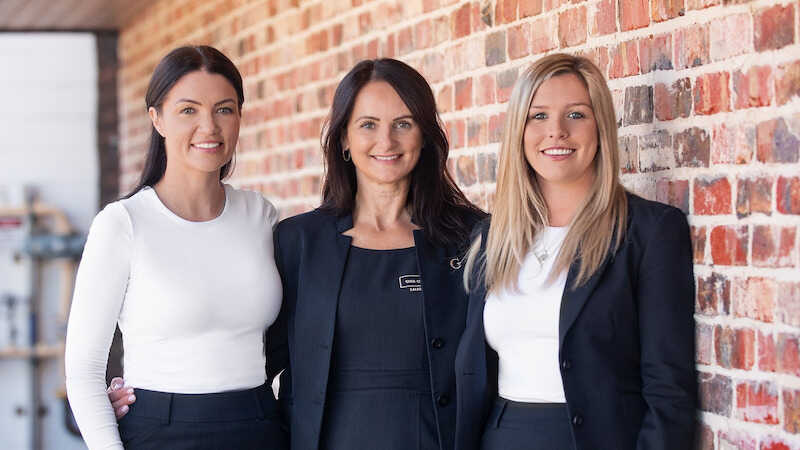 Property management is the specialisation of the Gold Coast Property Sales & Rentals agency. They treat your investment as if it were their own, which makes them stand out from their competition. This boutique real estate agency is committed to delivering outstanding results that not only match expectations, but exceed them. 
At Gold Coast Property Sales & Rentals, they believe in open communication and respect for both tenants and owners. They believe in making the rental process smooth and efficient for everyone involved. Each property management package is tailored to each client to suit your individual needs – there's no 'one size fits all' approach here. Client and tenant satisfaction is at the core of Gold Coast Property Sales & Rentals, as is customer service.
With this agency, you can be assured of low vacancy rates and zero tolerance of arrears. They also conduct thorough tenant screening and routine inspections, with fully transparent communication throughout all processes. And with their online owner portal PropertyMe, you can access all the information relevant to your property anytime, anywhere. With a commitment to quality service, Gold Coast Property Sales & Rentals should be your agency of choice.
GKM Real Estate Mermaid Waters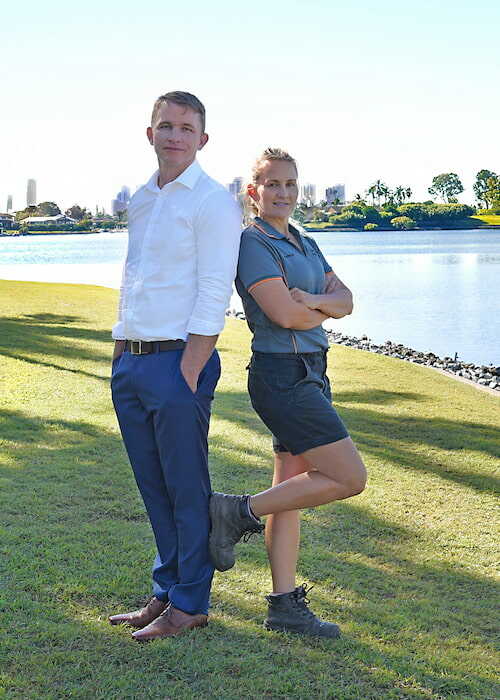 If you want a magical experience in real estate and property management, go with GKM Real Estate Mermaid Waters. They have reliable information regarding local neighbourhoods, which gives buyers and renters confidence that their services are credible. As a small agency, they pride themselves in their availability for every client. They can focus on each property to provide specialised and personalised services.
GKM Real Estate is committed to looking after and maintaining your property – it is, after all, your investment. They stand out from their competition by focusing on the details. At the start, they video the unit, taking 20 minutes for an inspection and assessment of the property. This helps with communication with both tenants and owners. They also have a thorough and intensive tenant screening process since they know having good neighbours makes a big difference in the day-to-day of renting.
GKM Real Estate has access to all major sites, databases, and other resources to ensure the safety and value of your property. As on-site managers, they live close to properties so they can respond promptly to any issues. And of course, if you as an owner need advice or help regarding your property, you have the best support. Let GKM Real Estate manage your property – they'll look after it like their own.