What do squeaky clean sliding glass door tracks, a nicely detailed bathroom, and spotless windows have in common?
Here's the quickest answer from a clean home aficionado: they're all oddly satisfying! 
These finer details make life so much easier, no doubt about it. You also find that you move quicker and feel happier with them around. When your sliding glass door is gliding easily about, there's coffee brewing in the machine, and the sun is shining just about right, it's hard not to smile and feel good about the day.
Why clean sliding door tracks?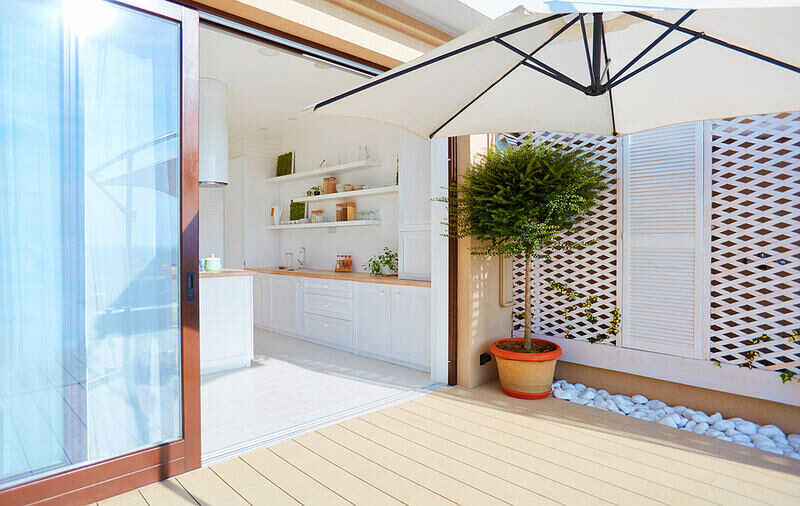 Whether it's your own house or you're renting from a landlord, having clean sliding glass door tracks is a must for all homes.  Keeping your sliding door tracks well-maintained helps them (and you!) to function better. Cleaning becomes easier in the long run as well. Who doesn't want that?
While a dirty sliding glass door track isn't noticeable at first glance, finding it difficult to open and close your sliding glass doors will bring the issue to your attention.
Patio sliding doors, in particular, can get dirty over time with fallen leaves, soil and dust, and even the occasional critter. These debris can get stuck in between your door tracks and cause them to gum up. Not something you want to encounter on a beautiful sunny day when you try to get outside to soak up the warm sun in your yard.
Sometimes you even have to tug hard to get your sliding glass doors to open or close. Trust me, this never ends well. At all. To prevent accidents from happening, it's important to keep your sliding door tracks free from any grime and debris.
Best way to clean sliding glass door tracks
To clean your sliding glass door tracks, try this easy and simple method. Start by vacuuming the debris stuck on the tracks and its crevices. Mix equal parts vinegar and water in a spray bottle. Spray your homemade cleaning solution on the stained areas to loosen the dirt. Soak the moisture with paper towels, then wipe away the residue. Finish off with a dry microfibre cloth then allow to air dry.
When cleaning sliding door tracks, you will need:
Vacuum cleaner

Water

Gentle household detergent or soap

White vinegar

Dry clean cloth

Clean paper towels

Toothbrush or small brush with soft bristles

Tweezers

Adhesive tape

Butter knife
Step 1. Vacuum dust and dirt from your sliding door track.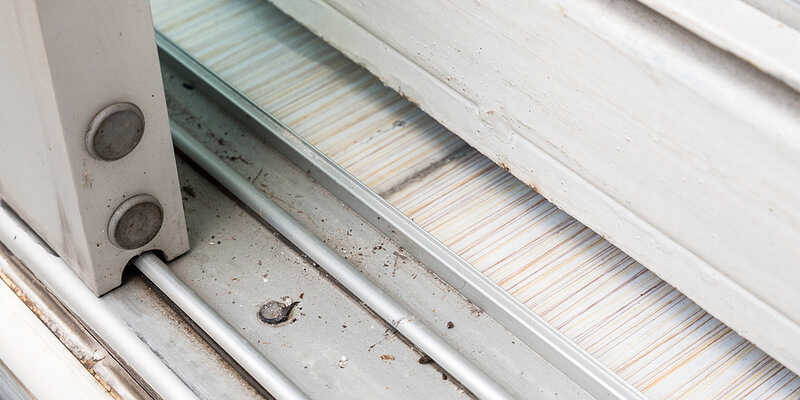 Start cleaning by removing large dirt from your sliding glass door track. If you're feeling a little squeamish, you can use tweezers to remove trapped leaves and insects.
Using your trusty vacuum cleaner, remove the remaining grime and debris.
Step 2. Apply cleaner on the surface of your sliding door track.
Vinegar is an effective cleaning agent for aluminium. Make your own sliding door track cleaner by mixing equal parts vinegar and water. Place the solution in a spray bottle, then spritz a small amount on the area you want to clean. Wipe the residual dirt off with a piece of dry microfibre cloth.
You can opt to use warm soapy water to clean the tracks if this suits you better. Mix a small amount of gentle detergent or cleaner with warm water. To spot clean, pour a tiny amount of soapy water onto the dirty areas. This will help loosen the stains. 
Step 3. Scrub the dirt with a toothbrush.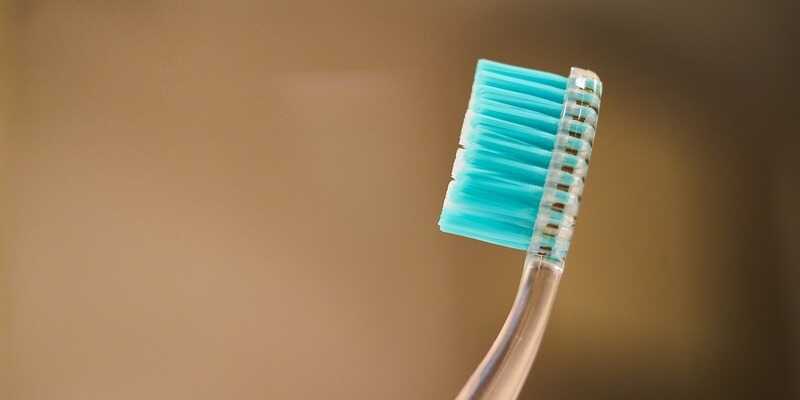 If there are still hard-to-remove stains, use a soft-bristled toothbrush to remove them. Gently scrub the dirt off using the brush, taking care not to damage the coating of the aluminium. When cleaning with a toothbrush, brush using gentle, repeated motions until all the debris is gone. No different at all from when you're brushing your teeth! Try to avoid scrubbing harshly and using a hard steel or abrasive brush when removing grime. 
Step 4. Dry the door tracks. 
Put a good amount of paper towels on the tracks to soak in the moisture and dirt. You can add more when your paper towels are already fully soaked. Letting the paper towels absorb the dirty liquid helps your sliding door tracks to dry quicker.
Wipe off the dirt and moisture using a paper towel or dry microfibre cloth.
Step 5. Cleaning the corners
Cleaning and drying the corners of your sliding glass door tracks can be quite tricky. Wrap a piece of cloth around the butter knife and start getting into hard-to-reach nooks and crannies of your track. 
Step 6. Lubricate the door tracks
This is an extra step that will benefit your sliding door tracks. Think of it as icing on the cake! Once you have your door tracks cleaned, lubricating them will make pushing and pulling the sliding door easier. Check with your door manufacturer what lubricating agents are best suited for your door.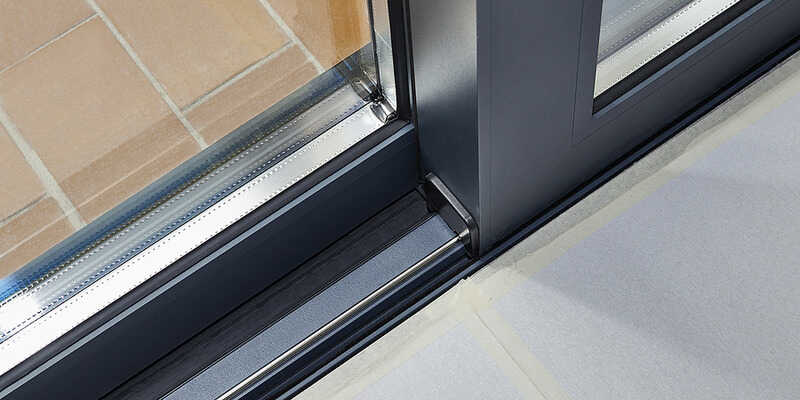 FAQs
1. Can I use WD40 on my sliding glass door tracks?
Before you use any lubricant on your door tracks, check with your sliding door manufacturer what you can and cannot use on them. WD40 can be used on stainless steel, aluminium, bronze, copper, and brass.
When cleaning with WD40, simply spray along the length of the track and allow it to sit for 5 minutes. Spread the lubricant by sliding the door gently through the track. Your sliding door should be able to open and close smoothly.
2. How often should I clean my sliding door tracks?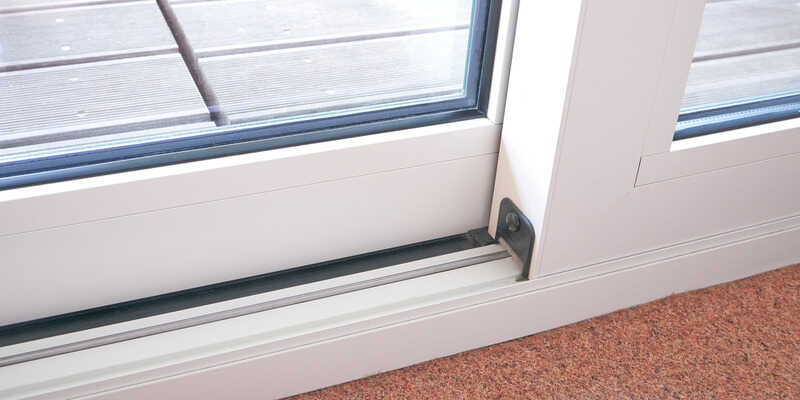 Cleaning once a week keeps your door tracks in good condition. Lubricate them as needed to ensure your doors running smoothly.
3. How do I remove rust from my sliding door tracks?
This simple and easy method is effective in cleaning rust from your door tracks. Using a piece of steel wool, gently scrub off the rust. Wipe off any residue with a clean damp cloth, then dry with a microfibre towel.
4. Can I use baking soda on my door track?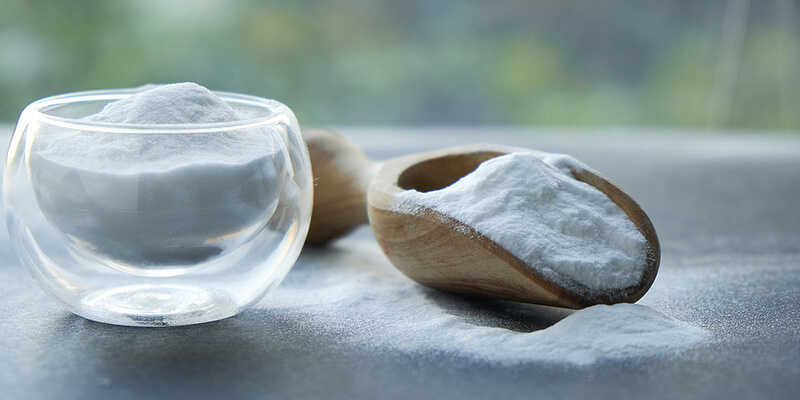 Baking soda, or bicarb soda, is a natural cleaning method for your sliding glass door tracks. You can make your own cleaning solution by mixing baking soda and vinegar. Use as you would a regular soap cleaner. After applying, scrub any remaining residue away with a damp cloth, then dry with a clean microfibre towel. 
The importance of sliding door tracks maintenance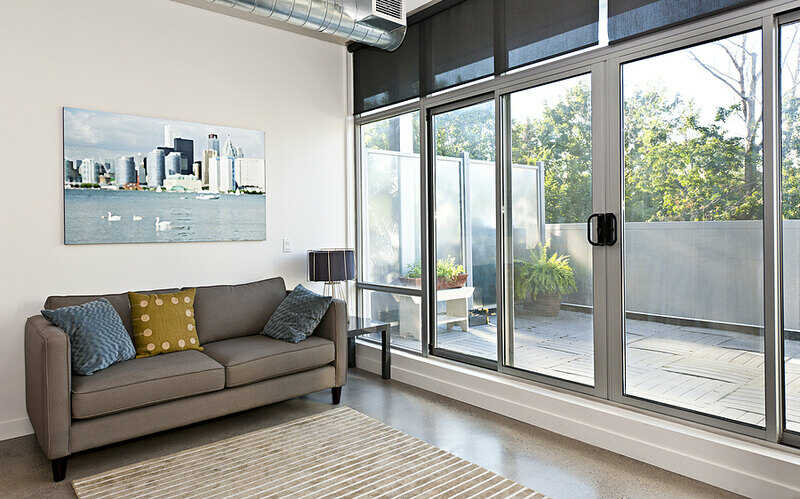 Clean and well-lubricated tracks for your door elevate your home to the next level. It pretty much has the same effect on your house as what a sharp haircut does to your wellbeing. While these little nuances are barely perceptible at first, over time they can make or break a good experience.
Clean tracks will also come in handy when you reach the end of the lease for your home. In order to get your full bond back, you need to take care of every detail in the property and have each nook and cranny cleaned.
If you're having doubts as to how to pull it off or you're feeling daunted at the huge task ahead, you can call in professional bond cleaners for help. These cleaning companies know how to give your home a thorough cleaning at the end of your lease. All you need to do is sit back and relax, and you'll have the property as fresh and clean as when you moved in. How cool is that?