If you're here, you're looking for a house cleaner. And if you're hiring a cleaner for the first time, you're likely wondering: how much does a cleaner cost?
We've done the hard work for you and put together the ultimate guide for house cleaning rates in Australia. Whether you're looking for a quick cleaner from Airtasker or a high quality service from a professional company, here's what you can expect to pay.
How do house cleaning prices work?
House cleaners either charge an hourly rate or a flat fee.
An hourly rate cleaner will work at your home for a set amount of time. On the other hand, the price of a flat rate cleaning service will be determined by the size of your home and means the cleaner will work until the job is done.
One of the other important factors for house cleaning costs is whether you hire an independent cleaner or a professional cleaning service.
Individual house cleaner pricing
Let's cut to the chase: a house cleaner hired from Airtasker or Facebook Marketplace is going to be the most affordable option. They work for themselves and don't have any additional costs of operating a business. Ideally, they will work hard to clean your home and make extra cash.
However, solo house cleaners have their shortcomings. They may not be the best communicators and there is no replacement if they're unwell.
Professional house cleaning company pricing
Most cleaning companies may not be as cheap as a contractor from Airtasker. Still, they can be affordable. If it is a smaller company, the pricing may be on the lower end, while larger companies will have higher pricing due to higher costs.
You get what you pay for, though – higher house cleaning prices mean higher quality service from start to finish.
What to expect when hiring house cleaners:
| | |
| --- | --- |
| Independent House Cleaners | Professional House Cleaning Services |
| Cash only | Online payment, no cash |
| Quote on the day of the service | Option to get a quote and book online |
| Pay up front | Pay once the service is completed |
| Affordable hourly rate | Hourly rates can vary |
| No cancellation fees | Cancellation fees to cover missed scheduling opportunities |
| You provide the cleaning equipment, or pay extra for the cleaner to use their own | Professional cleaning equipment is provided |
| Service is not always reliable | Reliable service |
| Communication is not always clear and rarely proactive | Dedicated customer service team available by phone and email |
| No back-up cleaners available when needed | Fill-in professional cleaners available when needed |
What's the average hourly rate for cleaning services?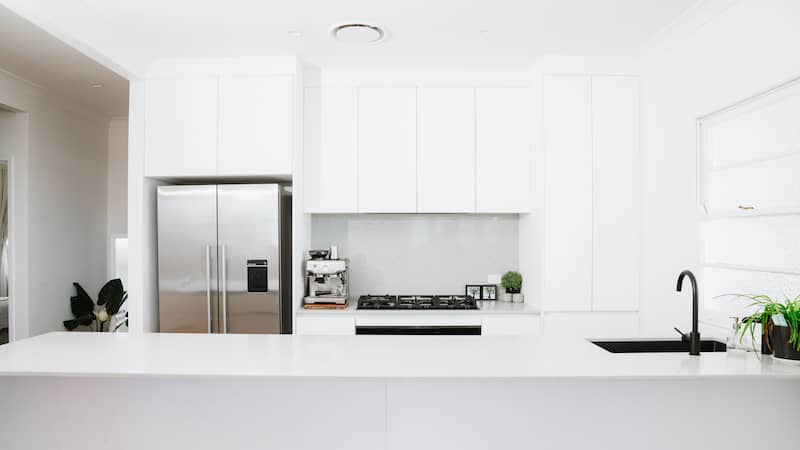 The average hourly rate for house cleaning in Australia is $48.76.
This hourly rate was calculated based on data collected from 20 cities and over 200 cleaning quotes, from both cleaning companies and local cleaners.
Five of the major cities have higher hourly rates than the national average of $48.76.
Why has the cost of house cleaning increased in recent years?
While it's natural for the cost of goods and services to increase over time, the pandemic sped up the process for the cleaning industry.
When Australia announced that international borders were closing in March 2020, overseas residents were encouraged to return home to their respective countries. The borders then remained shut for nearly two years – resulting in a significant shortage of skilled cleaners.
The demand for cleaning services has been as high as ever, yet the supply of professional cleaners has remained low. Hopefully this challenge will work itself out, as international visitors return to live and work in Australia.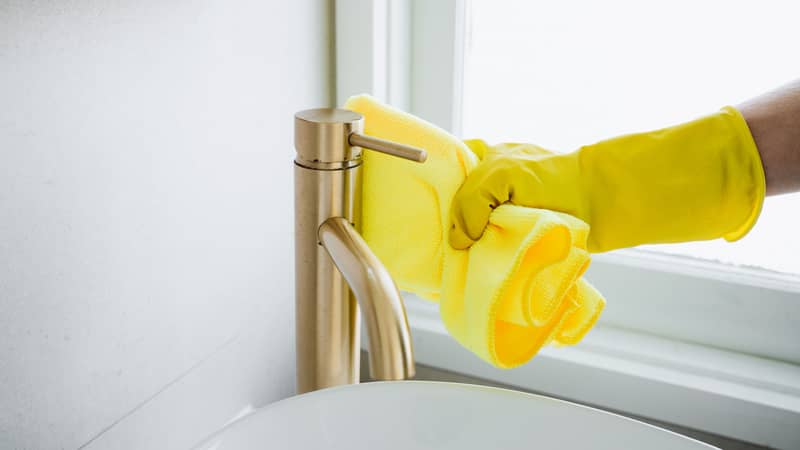 House cleaning prices in Australia
The cost of a house cleaner will vary depending on where you live. From Perth to Brisbane, and beyond, here are the average cleaning rates per hour across Australia.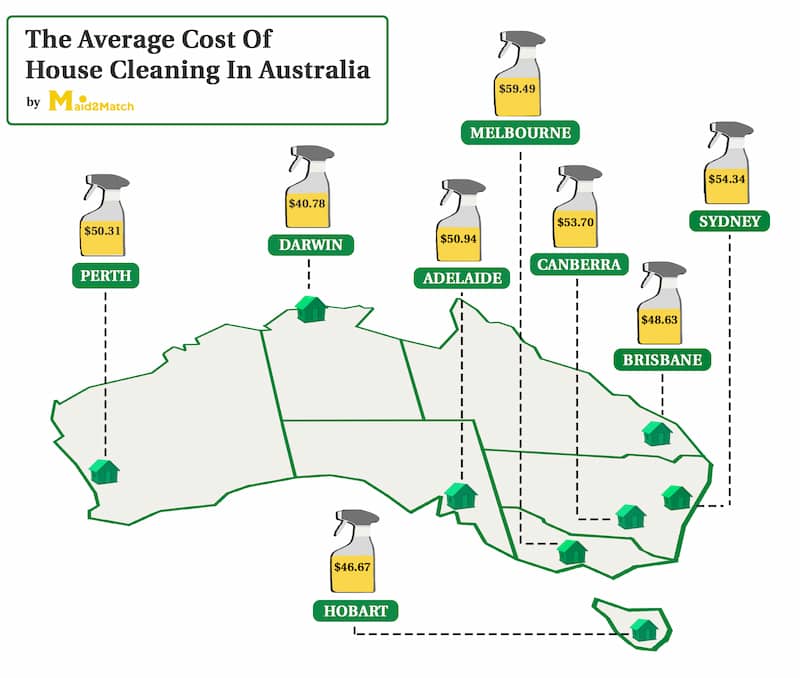 How much does a cleaner cost in Adelaide?
The average hourly rate for house cleaning in Adelaide is $50.94.
This is a fair price for a capital city, as the Adelaide cleaning services market is competitive between companies and individuals.
How much does a cleaner cost in Bendigo?
The typical cost per hour for a cleaner in Bendigo is $47.17. Given Bendigo's smaller population as a regional town, there are fewer cleaning providers available.
How much does a cleaner cost in Brisbane?
The average house cleaning price in Brisbane is $48.93 per hour. While there are a myriad of house cleaners available to hire, you will need to ensure you find a professional who covers your Brisbane suburb.
The average cost of your particular area of Brisbane will depend on whether you're based in the Inner City, Northside, Southside, Western Suburbs, Moreton Bay, Redlands, Logan or Ipswich.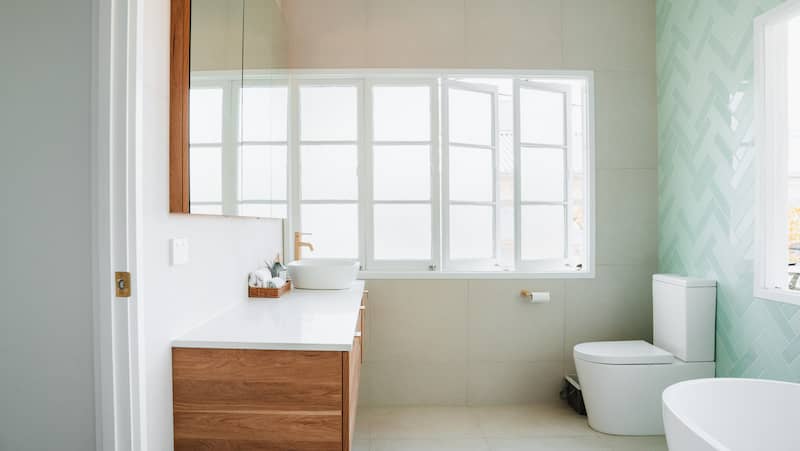 How much does a cleaner cost in Cairns?
Despite being a popular place to live, work, and holiday, Cairns is a challenging location for domestic cleaner availability. As a result, the average cost per hour for house cleaning in Cairns is $51.20.
How much does a cleaner cost in Canberra?
You can expect to pay an hourly cleaning rate of $53.70 in Canberra. There are numerous Canberra cleaning company providers; however, during research, there appeared to be a shortage in individual contractors.
How much does a cleaner cost on the Central Coast?
As a lesser developed region, the Central Coast has an average home cleaning cost of $46.66 per hour. Due to the local nature of the Central Coast, there are plenty of independent cleaners, yet only a handful of cleaning companies. 
If you live in the Central Coast, ensure that your house cleaner can travel to your suburb, whether it be Gosford, Avoca Beach, or Terrigal.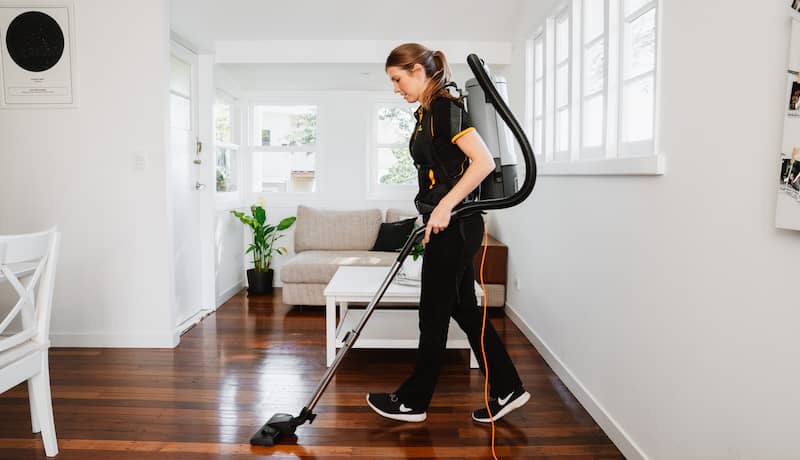 How much does a cleaner cost in Darwin?
Darwin has the lowest average house cleaning rate out of the 20 cities researched: $40.78. There are very few professional companies who provide cleaning services in Darwin. The local cleaners who work independently charge quite low hourly rates.
How much does a cleaner cost in Geelong?
Given its affluent suburbs and prime waterfront real estate, the average rate per hour for house cleaning in Geelong is $48.10. The city radius is quite extensive, so it's important to ensure your Geelong cleaner has a good travel radius, whether you live in Corio, Torquay, or St Leonards.
How much does a cleaner cost on the Gold Coast?
House cleaners on the Gold Coast cost around $47.14 per hour on average. There is no shortage of options; however, it's important to vet how much experience your Gold Coast cleaner has. There are plenty of students on the coast who pick up house cleaning while they're in university – just remember, the price you pay is the quality you receive.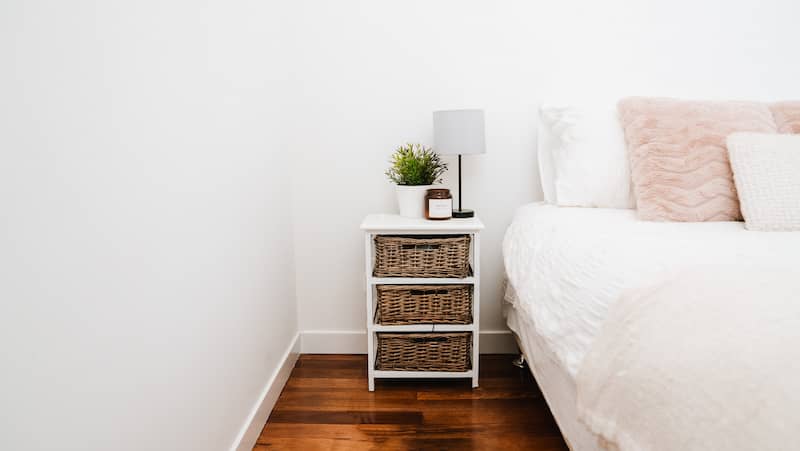 How much does a cleaner cost in Hobart?
The average cleaning cost per hour is $46.67 in Hobart. As a small capital city, there are cleaning providers to choose from at a fair price.
How much does a cleaner cost in Launceston?
Travel north from Hobart to Launceston, where the average cost of a house cleaner is $48.09. As you can expect with a smaller city, there are not many options for domestic cleaning in Launceston.
How much does a cleaner cost in Melbourne?
Melbourne has the highest average house cleaning cost per hour for all Australian cities at $59.49.
This is unsurprising, as there is no shortage of high quality cleaning companies and talented independent cleaners. Busy professionals and large families are more than willing to pay higher rates in order to receive a reliable, detailed cleaning services in Melbourne.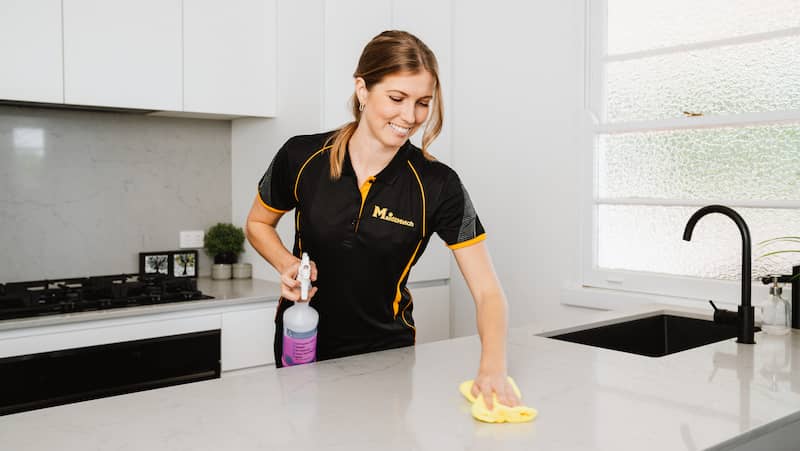 How much does a cleaner cost in Newcastle?
The typical cost for a Newcastle house cleaner is $47.72/hour. If you're based slightly more inland, whether it be Cessnock or Maitland, there could be slightly less availability for cleaners – therefore less ability to decide who is the right fit based on cost.
How much does a cleaner cost in Perth?
The house cleaning Perth prices are on average $50.31 per hour. Perth locals are typically interested in supporting a WA business, rather than a national company based in another state – this could be a reason why there are several popular local cleaning services in the city. 
Regardless, the price you can expect to pay for either a company or a local cleaner in Perth seems very fair, based on research.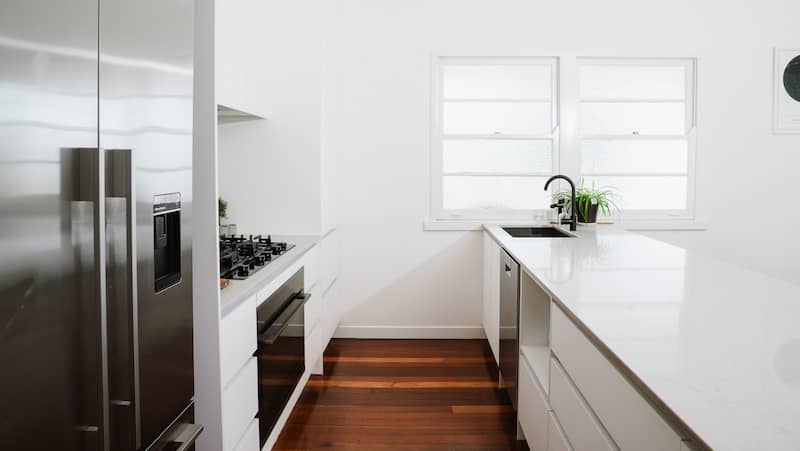 How much does a cleaner cost in Rockhampton?
As you can expect, the hourly rate for a house cleaner in Rockhampton is on the lower end at $44.74. As a small city, Rockhampton has very few choices to pick from for house cleaning providers.
How much does a cleaner cost on the Sunshine Coast?
You can expect to pay around $47.97 per hour for a cleaner on the Sunshine Coast. Given the length of the coast, you'll need to find a cleaner that is based in your local area – whether it be Noosa, Yandina, or Caloundra. Ideally, a company will have several cleaning teams throughout the coast and hinterland, whereas a solo cleaner will likely have a travel radius of 30km.
How much does a cleaner cost in Sydney?
The house cleaning rates per hour in Sydney are $54.34 on average. The cleaning industry is extremely competitive in Sydney, since it's the most populated city in Australia.
Two unique factors of hiring a cleaner in Sydney are parking and travel radius. If you don't have private parking available for your house cleaner, some companies or contractors may on-charge the cost to you, or charge a flat fee. 
Make sure that your cleaner covers your area of Sydney, whether it be the CBD, Inner East, Inner West, North Shore, Eastern Suburbs, Greater Western Sydney, Northern Beaches, South, or South West.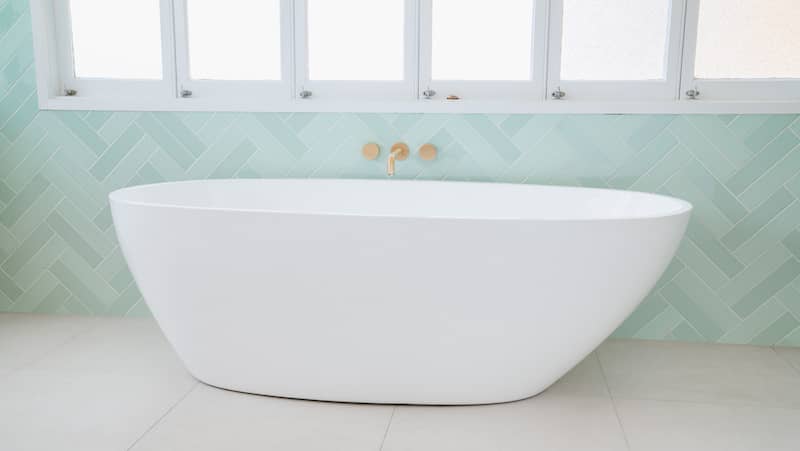 How much does a cleaner cost in Toowoomba?
The average house cleaning cost in Toowoomba is $45.94/hour. Toowoomba's cleaning prices are quite reasonable at the moment, but the population is steadily growing – this could result in pricing increases in the near future.
How much does a cleaner cost in Townsville?
As a decent-sized regional city, Townsville has a fair price of $44.09/hour on average for house cleaning. Both the companies and individuals are reasonably priced, with several options to choose from.
How much does a cleaner cost in Wollongong?
You can expect to pay around $51.49 per hour for a house clean in Wollongong. Despite having a decent population size, it's difficult to find cleaners in Wollongong who are upfront about their pricing.
How much do house cleaning extras cost?
Deep cleaning/Spring cleaning cost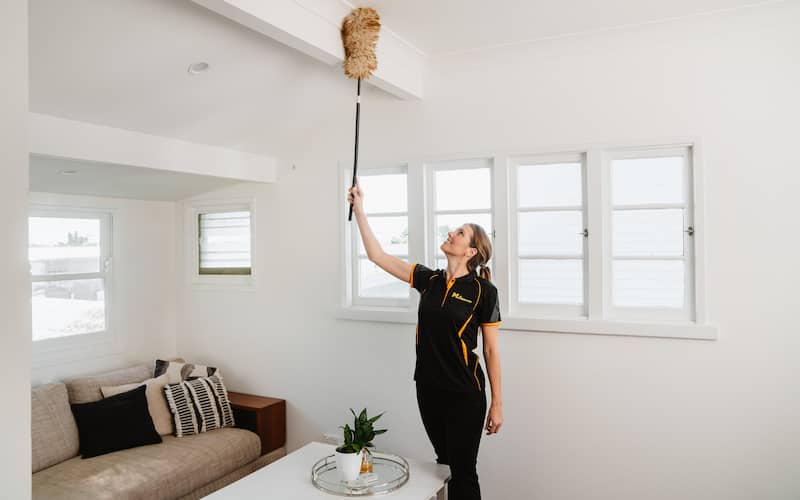 The average prices for a deep clean are quite variable, since there are different inclusions depending on the cleaner. Based on our research, the average cost of a spring clean extra is $71.33.
Oven cleaning cost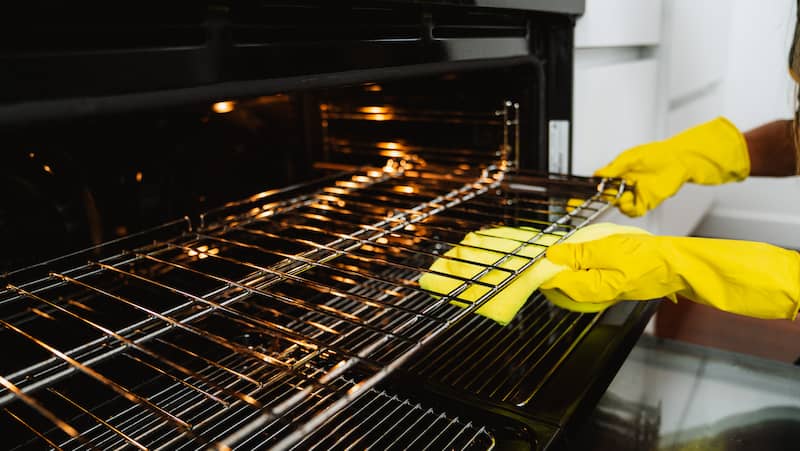 While there are dedicated oven cleaning companies, it's extremely convenient to have your regular house cleaner simply add on an oven clean for your service. Based on our research, the average cost of an oven clean extra is $84.42.
Interior window cleaning cost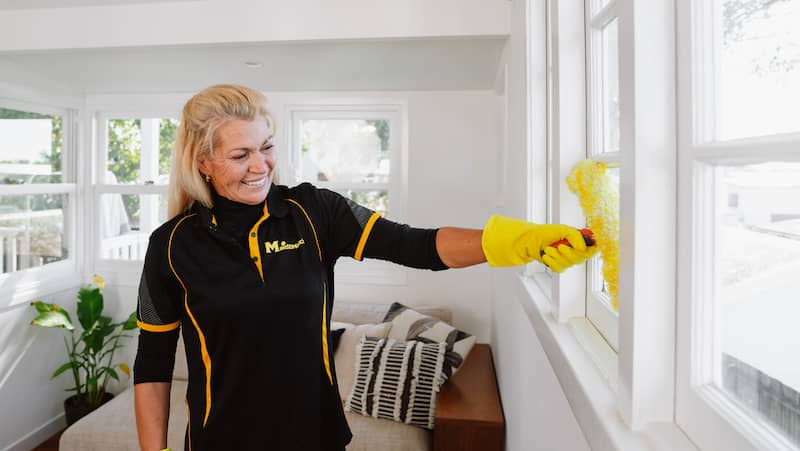 Interior windows are tougher to have a clear idea of the typical cost (get it?). Some cleaning companies charge by the panel, some charge by the window, while some charge by the hour. Overall, based on our research, the average cost of interior window cleaning as an add-on is $50.60.
FAQs
What are the benefits of hiring a cleaner?
There are numerous benefits of hiring a regular cleaning service:
Finding more time to focus on work, family, or yourself

Not stressing about purchasing products to clean specific areas of your house

Having your whole house cleaned regularly so means you won't need a deep clean as often

Getting the entire house done in one go from a professional cleaner, instead of having to chip away at general cleaning tasks

Discovering the difference in cleaning services being more thorough and detailed thanks to years of experience and professional cleaning products and equipment
What's included in most house cleaning services?
No matter who you hire for a house clean, most house cleaners agree on the basic cleaning tasks that should be included in a regular cleaning service.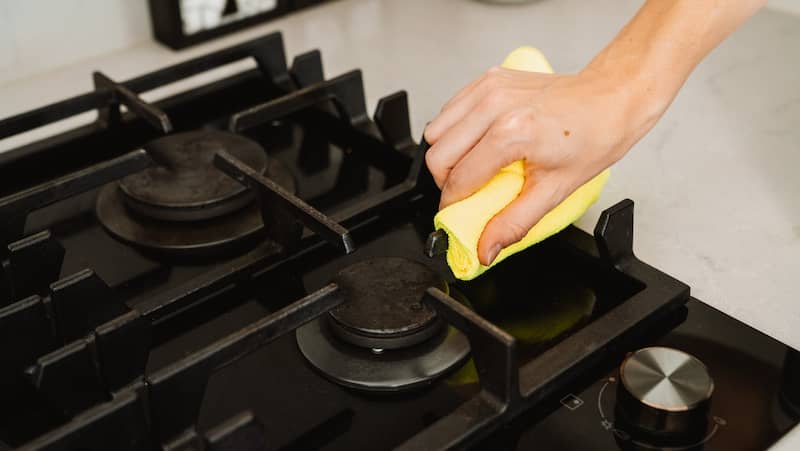 Here is a list of what is typically included in a house cleaning service:
Kitchen cleaning: benchtops, sink, stovetop, outside of appliances and cabinets

Bedrooms

Bathrooms: toilets, showers, sinks

Living areas

Floor cleaning: vacuuming and/or mopping

Dusting and wiping down surfaces

Cleaning out rubbish bins
It's worth highlighting that the extent of the cleaning services provided will depend on the size of your home and how many hours you hire the cleaners for.
If you have a one bedroom unit or a two bedroom unit, a professional cleaner can complete a home cleaning service in two or three hours.
If you have a three bedroom house or a four bedroom house, many cleaners will need at least three or four hours to complete the service.
In order to avoid not providing enough hours for your cleaner to complete the full list of standard inclusions, a flat rate service is recommended.
What's not included in most house cleaning services?
Domestic house cleaning services have limitations, due to focusing on areas of expertise and protecting their cleaners' safety. There are also certain tasks that cleaners charge extra for, as they require more time and effort.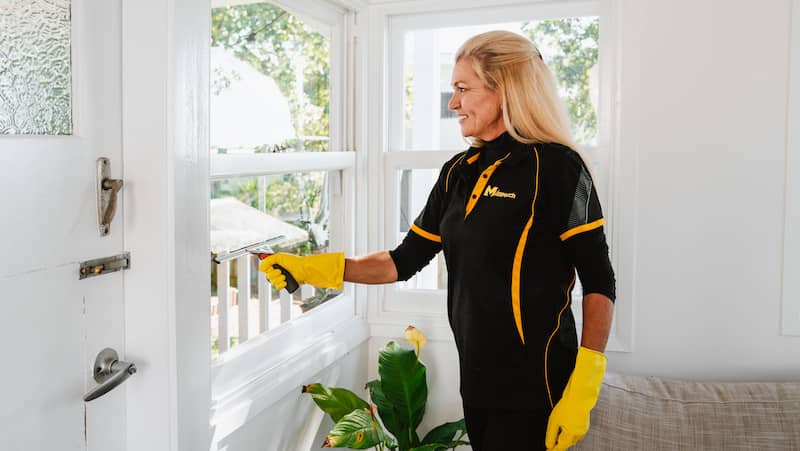 Here is a list of what is typically not included in a standard professional house cleaning service:
Blind cleaning

(additional cost)

Carpet cleaning

(additional cost)

Ceiling cleaning

(depends on height of ceilings)

Deck and/or large balcony cleaning (out of scope)
Exterior windows (out of scope)

Fridge cleaning

(additional cost)

Garage cleaning (additional cost or out of scope)

Interior window cleaning

(additional cost)

Inside cabinets

(additional cost)

Laundry

(additional cost)

Mould cleaning

(safety hazard)

Oven cleaning

(additional cost)

Wall washing

(additional cost)
Looking for a house cleaning quote for your property?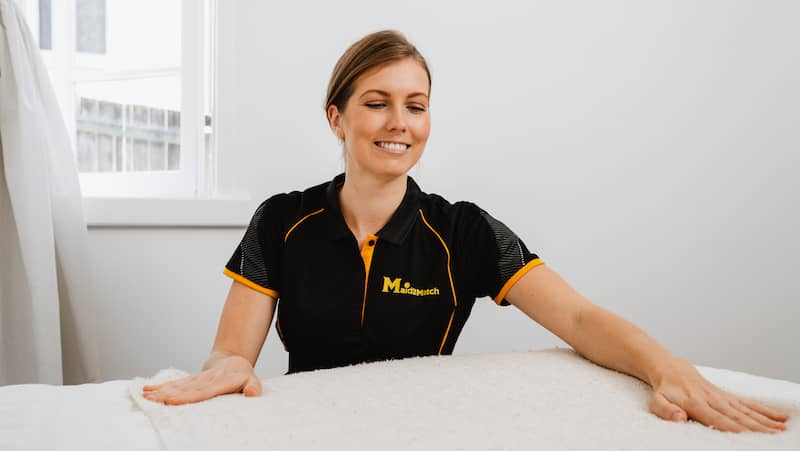 Maid2Match has you covered. We are fully transparent about our cleaning prices – find out more on our Pricing page. If you're interested to learn more about our services and extras, please refer to our Services page.
You can check out our online booking form for an instant quote for your home cleaning services.
If you've read this far, thank you! Your thorough research won't go unrewarded. Here's a $40 OFF discount code to try out our house cleaning service: TRYM2M
To claim your discount, simply enter this code on the online booking form, or mention it while booking over the phone.