What does a spring clean do?
Spring cleaning has turned into a tradition of sorts in many places around the world. Its popularity arose out of the fact that rooms became increasingly stuffy during winter. The best time for refreshing the rooms and entire houses, therefore, was spring.
Winter is a long gloomy season. Spring, however, indicates that hope is on the horizon. With the expected renewed hope, nothing beats the feeling associated with living in clean, fresh, and as-good-as-new houses.
We've partnered with the best cleaning companies; verified their background, dug deep into their reputation and client feedback to ensure you get the high-quality service you deserve. Call us today and get the premier apartment cleaning service that you deserve.
Here's what our house cleaners do:
Cleans the fridge
Wipes the freezer or fridge down
Scrubs the oven and stove top
Cleans all appliances
Cleans the ceiling fan
Dusts all cabinets
Vacuums the refrigerator cells
Washes all trash cans
Cleans and washes all the window treatments
Steam cleans all tiled surfaces
Therefore, hire Maid2Match to benefit this service.
We are the best in what we do. No job is too big or small for us. We ensure that our clients get the services they have paid for within the shortest time possible.
So, why exactly should you choose us?
Get an instant quote
Knowing the amount of trust our client's place on us, we have no hidden charges. Besides, our clients are able to get instant quotes from our website upon telling us the number of bedrooms and bathrooms they have.
Insurance
We don't want to burden you with extra costs in the event that an accident occurs. For that reason, all our employees and partners are insured against any liability for your peace of mind.
Online booking
You can easily book our cleaning services online from the comfort of your home or office. No more calling to schedule your house booking.
We save you money
Who doesn't like to save an extra coin once in a while? Well, at Maid2Match, our clients get to enjoy a discount if they book weekly or monthly cleaning. How about that?
Should you be using a professional spring cleaning service?
Professionals are capable of doing more in your home. In fact, professionals do everything expected of them and more. The fact that the service is provided by some of the most skilled experts guarantees you an exceptionally good service.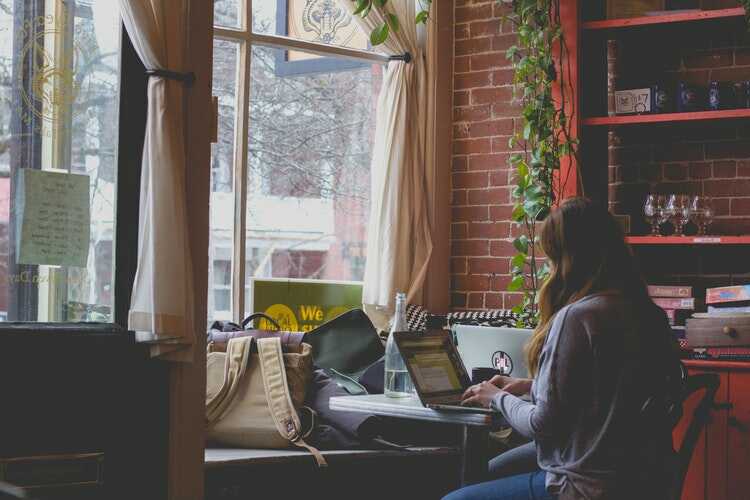 Guaranteed customer satisfaction is a hallmark of all professional services too. Amateurs will disappoint you most of the time. It's hard to get an amateur cleaner – even if he's your friend or relative – to do a great job. Professional cleaners meet and surpass your expectations all the time.
Moreover, professionals follow your schedule. They keep time. They do whatever it takes to avoid inconveniencing you while providing the clean. They also have the experience to do the job right at the first time of asking.
With professionals, you can look forward to consistently good results. At no time does the professional cleaner drop his standards. In addition to this, it gives you more time to do other things without struggling with fatigue, as it can be laborious.
Just See What They Have To Say
Google Review

"Awesome, very personalized service with great attention to detail. We've had problems with another cleaning service and Maid2Match provided nothing but ease throughout the whole process. I cannot recommend them enough, great local business."
– Peter Loughman
What is spring cleaning's meaning?
Cleaning a house or room thoroughly during spring is referred to as spring cleaning. Lately, the phrase has acquired a new meaning. As previously stated, you're more likely to see this practiced in regions with extremely cold winters. The cold winter temperatures make it hard to clean the house thoroughly. Cold temperatures make it impossible to do anything else for that matter.
Spring cleaning gives you a chance to focus on clearing things that you find displeasing in your home or office. It also involves clearing the rags, sponges and mattresses that no longer appeal to you. The carpet too needs some attention to restore its lost allure.
However, it isn't meant for the indoors alone. You should also focus on the outdoors. After all, the outdoors had to put up with a lot of neglect when the temperatures were dangerously and uncomfortably low.
One off service versus regular cleaning
One of the issues you have to contend with is that of a one-off versus regular as part of the spring cleaning service. Whatever option, you go for has its fair share of pros and cons. The goal is to choose what works best for you.
Regular services are great for ensuring the home is never dirty or looking unkempt for any prolonged duration. A one-off job, on the other hand, is worth opting for if the house has not benefited from regular service for a long time.
Spring cleaning is mostly a one-off project. What goes on in your home or office on a daily, weekly or monthly basis is regular cleaning.
Regardless of your option, it's important to know that Maid2Match offers both. Therefore, you can contact these experts for a one-off or regular job. After the one-off service the home gets at the start of spring, allow the cleaners to continue providing regular sessions.
What can Maid2Match do for your home?
Maid2Match has everything required to spring clean your home. The company's cleaners understand the importance of living, sleeping, and eating in a clean home. They are experts at removing everything that makes a home look horrible, dirty, and unhygienic.
It has the personnel and equipment needed for washing curtains, cleaning tables and wiping chairs. It's also capable of polishing tables and other similar types of furniture. The cleaners do an excellent job every time, whether the clients need their services once or repeatedly.
The cleaners are experienced at cleaning cabinets thoroughly. They also leave the windows spotlessly clean. All the stainless steel items in the house receive a thorough cleaning from the experts too. The cleaners attend to the countertops as well.
Other areas where Maid2Match's expertise has proved effective at spring cleaning include:
Dishwasher
Refrigerator
All silverware
Wood floors
Oven
Carpets and rugs
Tiled surfaces
Closet
Washing machine
Bedding
Mattress
Painted walls
Bookshelves
Patio furniture
How to keep your house looking so good afterwards?
This type of service is thorough. Often, it is a one-off session. Nevertheless, one-off does not guarantee permanent results. For the most part, you will have to hire expert cleaners to provide regular cleaning services to make the house looking so good afterwards. Some of the ways of doing this include the following:
Declutter as regularly and as fast as possible
Tidying up consistently as you go
Using and applying protective sprays on all your furniture
Scheduling a regular job

Do not hesitate to contact Maid2Match if you need professional spring cleaning.