Whether you're looking for your first job, returning to work after having children, or needing a career change – no experience jobseekers, we see you!
It can be daunting to search for a job when you don't have a full resume and heaps of confidence to propel you through the process.
We're going to ease some of that anxiety by explaining how to get house cleaning jobs no experience.
Let's start off by covering some common questions for cleaning job candidates.
Do you need experience to be a cleaner?
Yes and no! If you're applying for an experienced cleaner role, then you will typically need at least 6 months of experience.
However, some cleaning companies offer no-experience cleaning jobs, where a professional cleaner trains you on the job. No housekeeping background is required.
Regardless of whether you have cleaning experience or not, you should be prepared to use your life experiences to help you succeed in your role.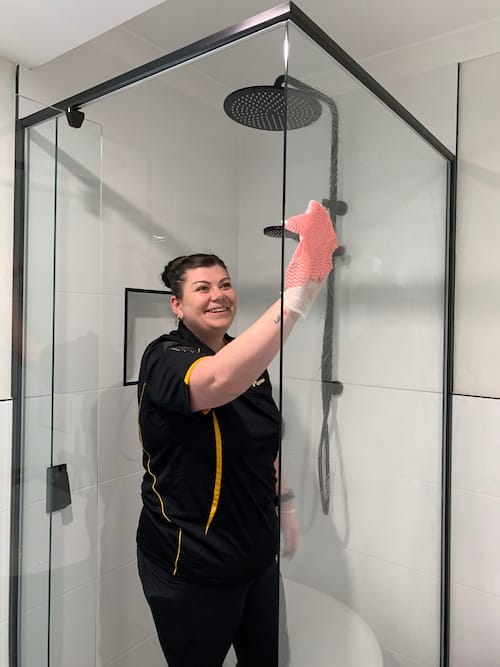 Is house cleaning a hard job?
We're going to be honest – being a house cleaner is not an easy job. It comes with its challenges.
Every cleaning service is different, as each of your clients will have unique cleaning needs. There is not only physical labour required, but also customer service skills.
If you feel eager to work up a sweat and feel comfortable communicating with clients, you may have what it takes to excel in a housekeeping job.
Can domestic cleaning be a career?
Yes, it sure can! You can make a living as a professional house cleaner as well as have the opportunity for career growth.
Domestic cleaning can prove to be an extremely fulfilling career – you are helping busy families, individuals, and NDIS participants maintain clean, healthy households.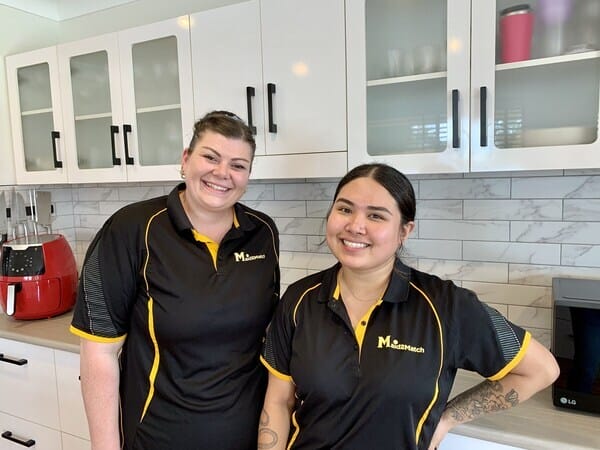 How to get a no-experience cleaning job
Resume
Use your resume to demonstrate your transferable skills from previous jobs. We recommend highlighting your communication abilities, reliability, organisation, and commitment.
Cover letter
Your cover letter is the opportunity to provide further context about your interpersonal skills and why you're interested in pursuing a career as a professional cleaner.
Your potential employer will appreciate hearing about your availability (what days and hours can you work), your ability to communicate with clients, and your desire to commit to learning how to professionally clean homes.
Interviews
As with any interview, presentation is important. No, you don't need to show up in a suit and tie – but you should dress for success!
Keep it simple. Look tidy, show up with a smile on your face, and have a positive attitude. Be transparent about both your interests and concerns about the role. Be yourself! You'll do great.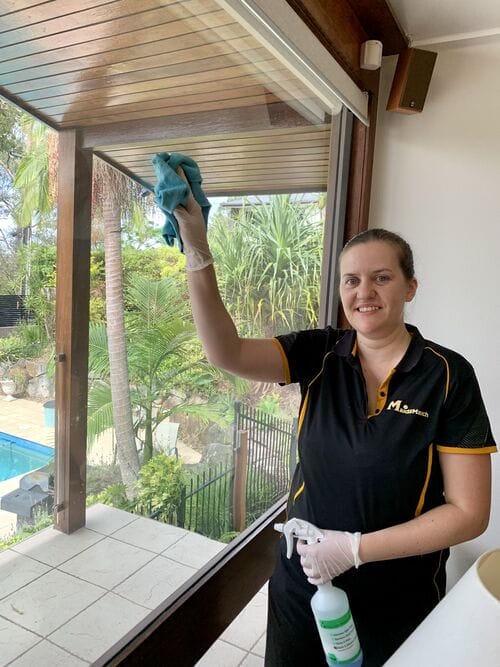 Police check and NDIS approval
Following a successful interview process, you will be required to obtain a police check and an NDIS Worker Screening Check in order to be hired as a professional house cleaner.
Your employer will provide instructions for how to submit these requests based on your location (each state or territory has a different portal).
The best approach is to be honest with your potential employer if they can expect to see anything come up in your police check.
Contract
Congratulations, you've received the job offer!
Your employer will send a contract to sign. Ensure you read through the details and understand the important aspects of your employment such as sick leave, public holidays, and notice periods.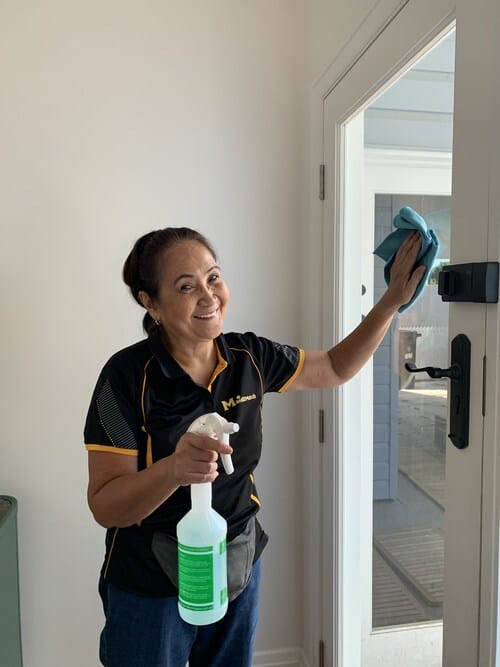 Induction
This is an important step in your process of being onboarded as a professional cleaner.
During induction, you will meet your manager, be informed of payroll procedures, and learn how to check in and out of cleaning jobs.
You are compensated for your time during induction.
It's crucial that you ask any and all questions related to the administrative side of being employed with your new company. This will ensure your focus during your first few weeks of training can be solely on learning the new skills you'll need to succeed in your role.
Training
You will be buddied up with a trainer for your first week of cleaning jobs.
The first day will consist of observing your trainer perform two or three services. The rest of the week, you will begin participating in the services as soon as you feel ready.
Your trainer will be able to answer any questions you may have about the mechanics of cleaning and communication with clients. Don't be afraid to ask them anything – no question is a silly question!
Graduation
Once you're ready, you will be signed off by an experienced member of your team in order to confirm you're ready to graduate from the training program!
Following this milestone, you will be considered an experienced professional house cleaner.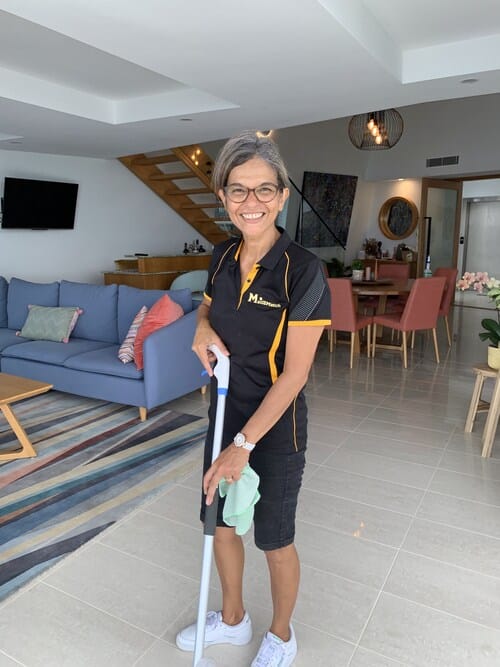 Join our house cleaning trainee program today
Here at Maid2Match, we take pride in the comprehensive training program we've put together for no-experience candidates.
If you are looking for a career in domestic cleaning, check out our Careers page for job openings across Australia. We offer both part-time cleaning jobs and full-time cleaning jobs in Adelaide, Brisbane, Perth, and many more cities!
Don't see a job listed in your city? No worries! We're always searching for top-notch talent to join our team. Send an email with your contact details and resume to hiri[email protected] and we'll get back to you in no time.