They say birds of a leather (jacket) flock together, and any hide-loving guy or girl understands that two things get better with age: fine wine and a vintage moto jacket. So while it may not be the end of the world when your suede outfit gets stained, the panic is REAL.
Before you start getting your trusted bicarb-soda-and-vinegar combo from the cupboard, hold up. You may be doing your leather accessories and furniture more harm than good. There's a safe way to clean them – here's how:
1. Know the type of leather used: finished vs. unfinished leather
Not all leather materials are created equal, and there are different ways of cleaning them. Your ultra-soft lambskin jacket is more delicate than the tan cowhide coat you wear during winter (or when you're dressing up as Han Solo or Carol Danvers for Halloween). And while shell cordovan leather makes for luxurious loafers, you'd rather go for genuine cowhide when purchasing furniture to get your money's worth.
Does all this sound a little confusing? Let's backtrack.
What is finished leather?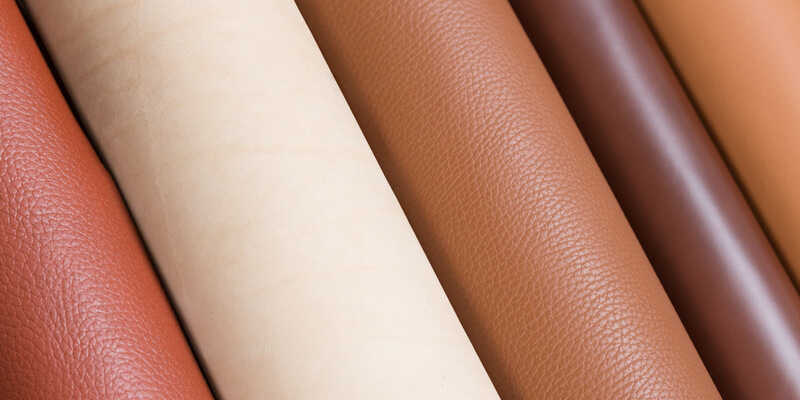 Most of the leather products sold in stores are made from finished leather. Finished leather is animal skin that has been treated with chemicals to give it a certain look and texture. The chemical treatment also gives your leather goods a layer of protective coating against moisture.

Here's how to distinguish if your finished leather is made from genuine cowhide, sheepskin, goatskin, or equine leather.
Genuine cowhide leather
'Genuine cowhide leather' may sound fancy, but it's actually the lowest quality leather you can find. It is quite heavy and provides great insulation when worn, and scores points for durability and hardiness as well. The weathered look of genuine cowhide leather gives sofas a distinguished appearance and makes for excellent car upholstery.
Sheepskin
Just by the sound of it, you'll know that sheepskin isn't your grungy sort of leather. Because it is highly stretchable, this type of leather is widely used for making clothes and coats. It has less of a rugged feel and has more of a refined quality that's almost akin to velvet.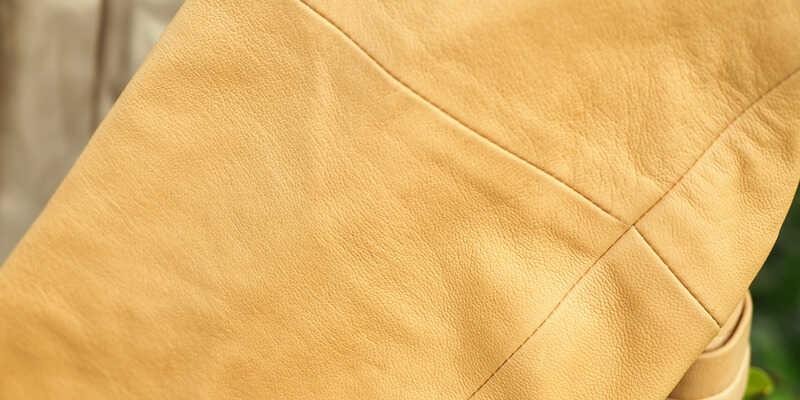 Lambskin is smoother and even more buttery-soft than sheepskin. If you need an excuse why you should go ahead and buy that jacket you've been eyeing, here's one: it's a good investment. Over time, the texture of lambskin leather gets even more plush. 
Goatskin leather
Goatskin leather, also known as Morocco leather, is commonly used in making handbags. While it is durable like genuine cowhide leather, goatskin leather is more similar to sheepskin because of its lightweight and stretchable features. Even with an underrated reputation, you're getting the best of both worlds when you purchase goatskin leather. 
Kidskin is leather made from young goats and is more supple than goatskin. Because of its pliant quality, it's a popular material for making gloves.
Shell cordovans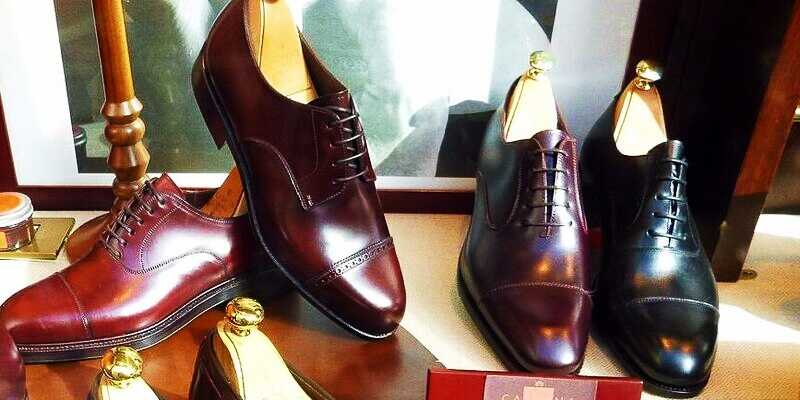 You may have heard of shell cordovans. It is called the king of leather, and with good reason. This type of leather is sourced from horses and is used to make shoes, wallets, and even furniture. That is, if you can afford it without falling short on your mortgage budget. A swanky pair of shell cordovan brogues can cost you anywhere between $460 to $1100 depending on which brand you source your shoes from.
Are they worth it? Crease-hating shoe enthusiasts affirm without batting an eyelash. Just like a prized Rolex, shell cordovans can make you wince a little (or a lot) when you're purchasing them, but the invisible card to the "I made it" club will make you forget the pain. 
What is unfinished leather?
Unfinished leather is a whole different animal altogether. This type of leather is not treated with an extra layer of protective coating, which results in a coarser, less refined texture. Think of plush fabric the colour of tanned skin.
Don't shy away from your unfinished leather furniture when you start to see patina develop on the surface. Take it easy, it is a good thing. The rich shade of tan or honey is a result of the leather coming into contact with your skin and other materials that contain oils.
What are the other types of leather?
Vegan leather and patent leather
Not a carnivore? You can look wicked cool and still be animal-friendly. Vegan leather is synthetic or faux leather, which means it doesn't come from animal skin. But there's a caveat. This type of leather comes from plastic. So while no animals were directly harmed in the making of this product, it may not necessarily be 100% Mother Nature-approved.
Another leather type you may have come across is patent leather. Any fashion maven knows that a pair of shiny patent leather shoes is a capsule wardrobe's necessary evil. Patent leather goods do have their perks, even with their reputation for being low-quality or synthetic leather. The plastic coating makes for a glossy, waterproof covering. It is a practical and easy-to-clean choice when you want to look polished on the fly.
Bonded leather
Bonded leather may be cheap, but bookworms and swivel chair hoarders love it. Because bonded leather is a combination of genuine and synthetic leather, it's less durable – and less expensive – than the real thing. 
2. The fingernail test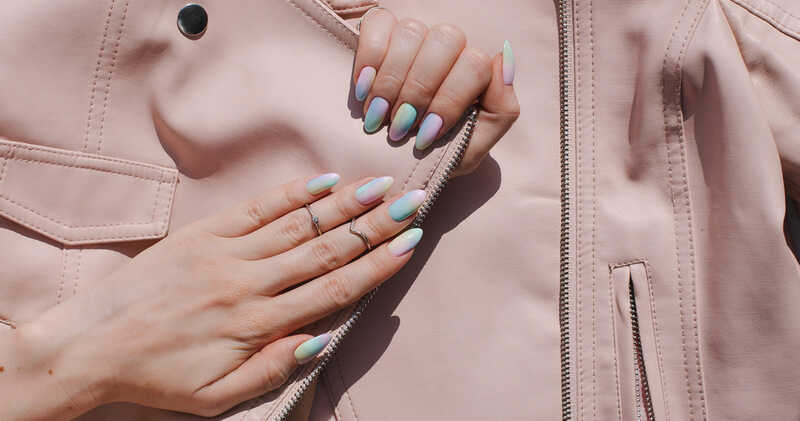 Here's a trick that leather restoration experts swear by: lightly scratch a small area on the surface. If the scratch leaves a mark, it's best to let the professionals handle the cleaning. If the leather doesn't retain any mark or scratch, you have the green light to clean it yourself.
Before proceeding, check which leather cleaners the manufacturer recommends, then spot-test on a small area. Never, under any circumstances, should you go all in and start smearing a cleaning solution or balm onto the surface of your upholstery or accessory, unless you're sure that it's suitable for your leather.
3. Clean the stain ASAP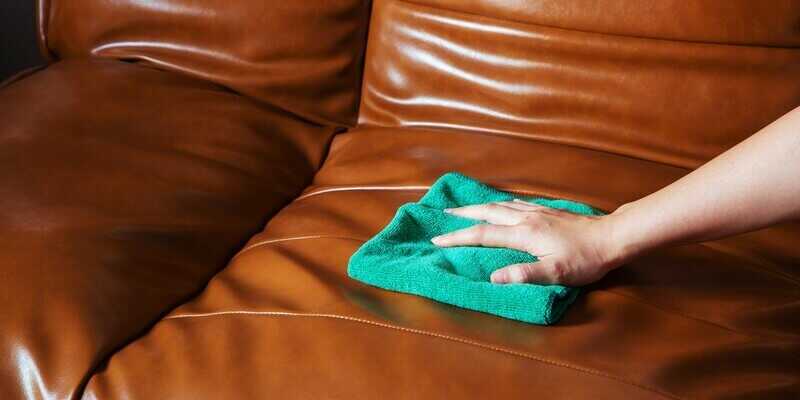 Leather-loving procrastinators, beware. The best time to clean a leather stain is immediately after it happens. Don't wait for tomorrow, don't wait for tonight. Just like chasing dreams, there is such a thing as too late. Some leathers retain a certain degree of porosity that causes stains to become permanent if left unchecked.
How to clean finished leather products
Most of the leathers mentioned above come as finished, or treated, leather. Finished leather has an extra layer of protective coating and gives your leather goods a water-resistant finish. The treatment process is also responsible for the colour of the finished product (there's no such thing as blue animal skin, for the record).
Give your leather upholstery a fortnightly cleaning by dusting it lightly. Wipe the surface with a microfibre cloth moistened with water and tidy up the crevices using a soft-bristle upholstery brush. There's nothing more bothersome than discovering cookie crumbs hidden in the nook and cranny of a luxe-looking leather sofa.
To maintain your leather, apply a leather cleaner and conditioner like saddle soap every six months. This will prevent your upholstery from cracking brought about by changes in temperature and humidity.
How to clean unfinished leather products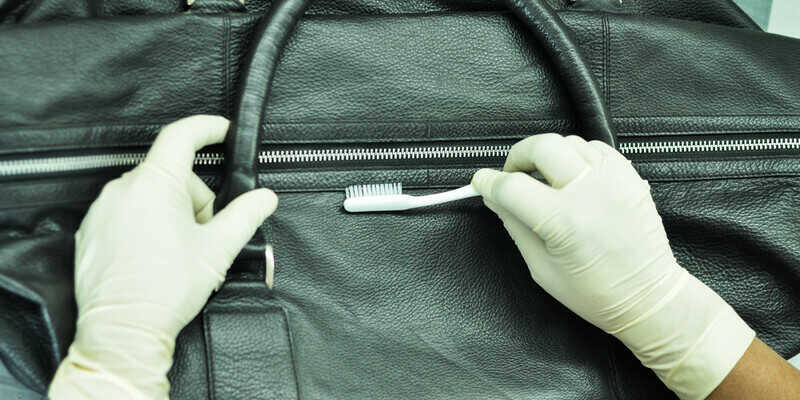 Care instructions for unfinished leather are different from finished leather. The best way to clean it is to gently rub the stain off with a soft cloth. You can also use a soft-bristled brush for this. 
For stubborn stains (or if you're feeling extra meticulous), polishing with a small dollop of leather cleaner from seam to seam is fine, but be prepared to see your leather goods turn a shade darker.
How to clean vegan, patent, and bonded leather products
Cleaning these types of leather requires a different method from cleaning finished and unfinished leather. Simply rub the surface with a soft cloth dipped in water and mild soap, then scrub gently until the stain comes off. When you're done, wipe with a dry cloth and allow to air dry for 24 hours.
4. Spot-treat the stain
Some stains can be managed just by spot treatment. Blot out the stain with a damp cloth dipped in a solution of warm water and mild, clear soap. Remove stubborn stains like ink with a stronger cleaner, such as nail polish remover or rubbing alcohol. When the ink splotch is gone, apply leather conditioner on the area to moisturise the surface and protect it from cracking.
Clean potato chip fingerprints and other grease stains from your leather couch by sprinkling a small amount of baking soda on the stain. Allow the baking soda to sit for at least 8 hours and absorb the oil. When your 8 hours are up, vacuum off. Wipe any remaining residue with rubbing alcohol, then moisturise with a leather conditioner.
5. Moisturise, moisturise, moisturise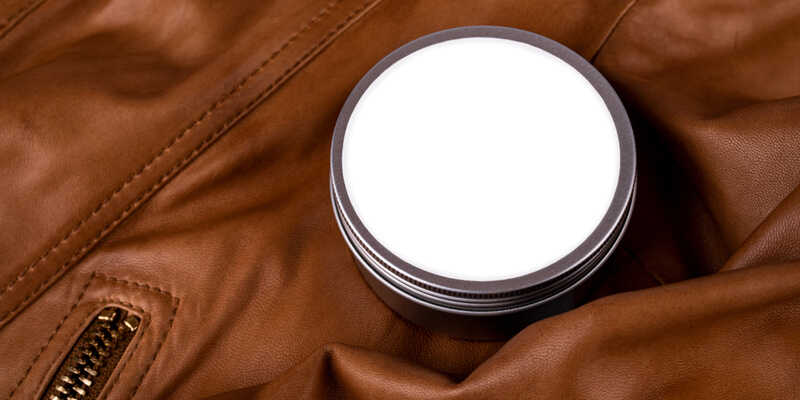 If you think about it, leather is really just treated animal skin – so it is prone to flaking and cracking. To prevent this from happening, a regular conditioning treatment is necessary. 
As much as you love putting moisturiser on your face or using chapstick on your lips, be as diligent in applying conditioner to your leather shoes, bags, and furniture. Always check with your leather manufacturer to make sure that the formula you use is appropriate for the type of leather you're applying it on.
For fans of natural cleaning agents, here's a recipe for you: combine half a cup of olive oil and a quarter cup each of white vinegar and brewed tea in a spray bottle to make your own leather conditioner. Apply a small amount on your leather furniture, then wipe off.
There's another quick homemade polish you can use: add a drop or two of olive oil onto a piece of microfibre cloth, then wipe on your upholstery using a gentle circular motion. It can't get any more spartan than that.
6. When in doubt, let the professionals do it
You may be the king or queen of DIY, but if you're feeling doubtful, now is not the time to experiment. Your go-to combo of white vinegar, lemon juice, and baking soda may not be of help when it comes to certain leather surfaces like unfinished leather. If your cleaner or conditioner is not appropriate for your leather product, it can discolour and completely ruin the finish.
Don't risk it if you're unsure. Leave the homemade cleaner in your pantry and head straight to your leather doctor if the stain looks like it's not something you can manage at home.
7. Seriously, let it be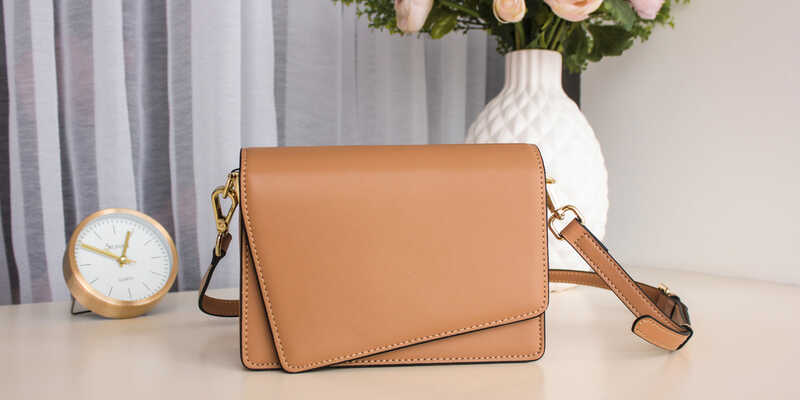 Thinking of a good story to tell? Let your leather couch or leather handbag do the talking. Well-crafted leather products age beautifully and acquire a nice texture and character over time.
If you're not really bothered by the stain (meaning it's not anything like a crayon streak or a makeup smudge), you can actually do nothing and let the leather take its natural course. The stain will eventually get absorbed into the material as months go by, and will also add to your leather's unique personality. 
Leather care and maintenance
Leather in any form is meant to be used. The steps to cleaning and maintaining it should not stop you from wearing your leather jacket or from lounging on your leather couch. 
Simply follow the tips above to extend the life of your beloved furniture and accessories. If all else fails, the best thing you can do – at least for your antique leather sofa and for yourself – is to have your upholstery professionally cleaned.
Aside from obvious reasons like saving time and getting to binge-watch on Netflix instead of scrubbing on your days off, hiring upholstery cleaners will give you peace of mind that your bespoke leather pieces are maintained properly. You won't have to worry about which wax or conditioner goes on what surface – professional furniture cleaning experts use industry-approved cleaning agents and methods.
So go ahead and get your Top Gun groove on, and set up your living room a la Godfather-style. You only live once.