For many, summer is synonymous with barbecuing.  Being outdoors with family and friends, the smell of a charcoal or gas grill, and one's favorite meat, veggies, and seafood just cause the mouth to water even more.  Barbecue grills, however, need to be cleaned and regularly maintained in order to prepare for those hot summer months the grill lovers, particularly in Brisbane houses, have grown to love.  As many barbecues go into hibernation during the summer months, some work needs to be done prior to the grilling season in order to make certain that those grills are ready for the family and friend gatherings that are sure to happen.  Consider these tips for cleaning and preparing your barbecue for many happy occasions over the course of the summer.
Perform a Thorough and Complete Safety Check –

This is particularly if your grill, like an increasing number of individuals, is of the propane gas variety.  You should begin by completing removing the propane tank itself from the grill apparatus, clean it completely to make sure that any dust and grime are removed,  then look it over closely to make certain that there is no damage or wear.  Remember, propane tanks are relatively easy to replace, so do not push it.  If it looks compromised, take it back to your local supply shop,  get a new one.  You want also to make sure that you inspect the valve connected from the grill to the propane tank for any leaks that might be present.  There is a relatively easy novice way to do this.  Splash around some soapy water all over the surface of the valve.  Make sure that the valve itself is actually turned on.  After the water is on the surface of the valve, closely inspect it.

If you see any bubbles forming at all, this means that a leak is present.  You must get that fixed, or you will have a gas leak likely occur at the most inopportune time.  Better yet – valves are so cheap; you should just replace it and get a new one.  The peace of mind will be well worth it.  If there are no bubbles, and the tank appears to be in good working order, go ahead and top the propane up and prepare yourself for an awesome season of grilling. Before we get ahead of ourselves, however, also remember to inspect the hose that typically runs between the tank and the barbecue grill itself.  You are looking for signs of wear and tear.

Also, look for any cracks or holes that might have developed.  If you are in Brisbane, this is especially given the dry hot climate. Hoses do not necessarily hold up that long in this heat, so do not be alarmed if you need to replace it.  Again, an inexpensive fix is right at the home improvement store around the corner.  To check that hose for leaks, you can use the same method previously described for the gas valve.  Leaks indicate a problem, so replace it immediately.  Finally, check the connection to the ignition with on the grill just to make sure it is lighting properly.  You will also want to make sure that the flame is burning evenly so you can make sure to grill a perfect meal each time, from the first summer event that you are planning.  Now, you are all set.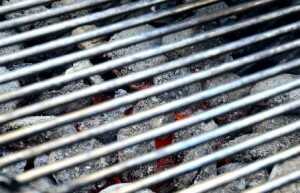 To Know more, visit DYINetwork.
Cleaning the Grill Itself –

No matter how well you cleaned your grill last summer, there will almost always be a need for a more thorough cleaning in preparation for the upcoming summer grill season.  Assuming you have already completed the previously discussed safety check, you should go ahead turn the grill on high heat then leave it on high heat.  This serves the function of burning off much of the left-over residue, food from last season, and the high temperature will almost make the cleaning process that much easier.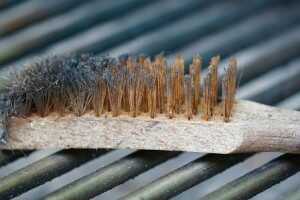 Use a metal brush if your grill is metal.  This brush can be used to clean off the burned particles that just presented themselves after leaving the grill on for the requisite 10-15 minutes.  If your grill is more sophisticated, namely of the porcelain variety, allow the grill itself to cool down a bit and then use some warm soapy water actually to clean the grill.  Your porcelain will thank you, and will be less likely to be damaged. If you find that you have some food particles that are proving rather difficult to get rid of, take off the grill rack and place in a sink of warm water and allow it to soak there for a while.  The residue should come off pretty quickly.  For whatever remains, use a scouring pad, preferably plastic, to scrub off the remains.  Continue the cleaning process by doing a complete wipe down of the outside of your BBQ grill. To do this, you should use some warm and soapy water.  This will make it sparkle and shine, clean the grill, which gets you ready for the grilling season.  You should have a grill cover to protect your grill from the elements, so go ahead spray it down with a hose to remove all of the dust that has likely accumulated and allows it to dry before covering the grill back up.  In the end, these simple steps will not help ensure that your grill is clean and ready for the summer, but will provide with some safety and peace of mind at the same time.
Learn More Cleaning tips and information,visit LovetoKnow.
In conclusion, grilling outdoors defines many of us.  It brings family and friends together. Do not neglect the grill itself; however, as grilling itself can be quite messy and cumbersome.  Proper care must be given to your BBQ in order to ensure that it is ready for those occasions that pop up on us unexpectedly.  So, follow these few tips to get yourself ready for a great outdoor adventure – right in your backyard!
Here is another article on 4 Tips To Prepare For Grilling Season