Maid2Match: Brisbane's Best House Cleaning Service Since 2014.
Let our professional, carefully vetted, residential cleaning partners tick the task of house cleaning off your list.
How To Book Your House Clean
SELECT THE # OF BEDROOMS & BATHROOMS IN YOUR HOME
REVIEW YOUR INSTANT QUOTE
ENTER THE DATE & TIME OF YOUR FIRST CLEAN
COMPLETE YOUR BASIC INFO THEN REQUEST A CLEAN
Why Trust Maid2Match As Your Cleaning Service?
NO MORE WAITING FOR A QUOTE
Tell us the # of bedrooms and bathrooms in your home and we'll provide an instant quote for you!
PUBLIC LIABILITY INSURANCE
All Maid2Match cleaning partners are covered with Public Liability Insurance for your peace of mind.
60 SECONDS OR LESS
Booking your regular clean with Maid2Match is a breeze.
ONLINE PAYMENT SYSTEM
No more late night or early morning ATM runs to get cash for the cleaner!
RATE YOUR CLEAN EACH TIME
PROVIDE INSTANT FEEDBACK
After each clean you will be able to provide a rating and comments which we will use to better serve you at the next clean.
Sign up to a recurring clean and save!
* Weekly save 20%
* Fortnightly save 15%
* Monthly save 10%
"We've been onboard as members for a year now and couldn't imagine having to go back to the days of doing the weekend cleaning ourselves. It's similar to living in a high end hotel… without the price tag."
Peta L.
Member since '15
Still Unsure What Domestic Cleaning Company To Trust The Cleanliness Of Your Household To?
Why Settle for Anything But The Best Domestic Cleaning Service in Brisbane?
If you are living in Brisbane, Queensland and looking for the cleaning service that is best for you and your needs, then you definitely shouldn't settle for anything less than the best your area has to offer. It is important to find a company to work with that believes in providing each and every one of their clients with the highest quality service in the industry. Your life here in Brisbane is extremely busy and gives you plenty of more important things to focus your time on than keeping your home spotless all of the time. So you need a cleaning service on your side who understands that and will take over the cleaning for you seamlessly.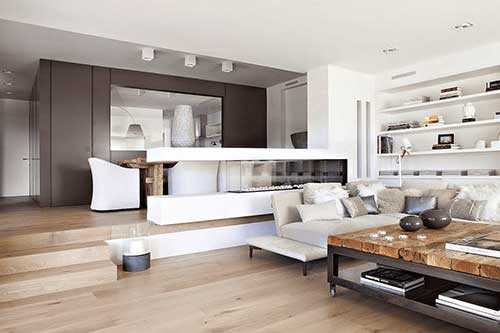 When your home gets cluttered, messy, dusty or dirty, this can bring stress to anyone's life. After all, most of us want to come home to a neat and clean environment, although most of us also don't have the necessary time or energy to invest in making that happen. That's where the cleaning service you choose comes in, to provide you with a quality service of high value when cleaning your home. You might be surprised to find what a weight is lifted from your shoulders from the simple fact of having a clean space to relax in. After all, living in a dirty home is not only unpleasant to the inhabitants because it is annoying or frustrating, but it can also take a toll on the health of the people who live there.
Fortunately, there are plenty of domestic cleaning companies in Brisbane for you to choose from. With everything from large companies with countless contractors, to smaller local businesses that have been in the industry for generations, you have all of the options available to you in order to get exactly the company you are looking for to keep your home spotless. Of course, it can be challenging to face this situation when you don't know what to look for in a housekeeping company in order to ensure that you are getting the one that best suits your needs. Especially if you are looking for a company to work with time and time again and develop a long-term relationship with them, then it can be especially overwhelming to make the decision.
What factors do you consider when comparing different cleaning services in your area? Well, finding the best company for your lifestyle and expectations means that you will need to look at many aspects of a company. To make the process of choosing the ideal business less taxing for you, the following are some of the biggest questions you should answer for yourself before scheduling an appointment for a maid service to come clean your home. If you want your home to become transformed into the ideal environment for you, then jot down a couple notes based on these criteria we have compiled for you and see which company in Brisbane best fulfils your needs.
What To Expect From Your Home Cleaner
One of the first questions you should be asking yourself is: "Am I planning on establishing a long-term relationship with the cleaning service I choose?" There are a lot of businesses out there who have their systems set up in a way that they are best suited to show up to your home, clean it to perfection, and disappear from your life. This is most useful for those who are just looking for a quick clean-up before relatives come to visit, or if they are just moving into a new home. However, other companies value the establishment of business relationships with their clients that are long lasting.
If you are only feeling overwhelmed from the dirt and mess that is currently in your home, but this is not a reoccurring problem and you are not looking for your home to be spotless full time, then you might want to try one of the companies best suited to one-time gigs.
They will show up to your home and help you with your designated cleaning project, whether it's a bond cleaning, spring cleaning of your entire home, clearing out your attic, or whatever else it might be, and then they will be on their way.
However, if the cleaning project you have in mind is an ongoing one, this might not be the best solution for you. For example, if your busy schedule makes it nearly impossible to keep your clean home at all times, or if you have a large home that is a struggle for you to maintain by yourself, then a set schedule with Brisbane's best cleaning company might be the most useful solution for your needs. If you are unsure of how often you would want someone to come and clean your home to keep it spotless full time, those who live in medium-sized homes are typically satisfied with having their home cleaned on a monthly basis. However, it is also not uncommon for people to want someone to go through their home and clean it every two weeks or even weekly.
A good recommendation is to start with a monthly cleaning, and you can adjust the schedule from there if you want more or less frequent visits from your cleaning service.
No-Contract House Cleaning Service
The cost of having a cleaning service come to a home can vary widely. Depending on what company you go with, rates can fall all over the spectrum. It's a good idea to be prepared to pay for the quality of service you are in search of. It's good to know what you are able to afford before booking anything, and remember to read through the fine print of any contracts before you sign them.
You don't want to find out about any hidden charges that you weren't prepared to pay for after the fact. You also certainly do not want to be paying cash.
Keep in mind that different organisations will handle their pricing systems differently. For example, one company might charge a higher hourly rate to clean your home than another company you are considering, but the company with the cheaper rate might also tack on extra fees, such as a set price for every kilometre they have to travel to your home or charging extra for certain cleaning products if they come across stains while cleaning your home.
Be aware of such differences between teams before you decide what you are able to afford. It can be deceiving because many are tempted to compare the hourly rates of different ones, but it is not always so simple.
If you are looking for a business to work with long term, an added bonus that you can take advantage of is the fact that many companies will give you a much better deal if you are going to sign a contract with them. This ends up saving you money in the long run, because you will typically be paying less for every cleaning that what someone would be paying for a one-time service with the same company.
If you're not sure if a company is offering a discount for signing a contract with them, it never hurts to ask! Maid2Match, however will give you a discount for a regular domestic cleaning service without asking you to sign a contract.
Comparing Reviews of Cleaning Companies In Your Area of Brisbane
Once you have compiled a list of cleaning companies in your area and crossed out the ones that are out of your price range, the time has come to track down references from clients who have used their service in the past.
Honest reviews are one of the best ways to determine the quality of service you can expect from a business. If you have a friend or family member who has used a cleaning service you are considering, you can ask them for their opinion and even consider asking to see their home after it has been cleaned by the company in question.
If you don't know anyone who has used the companies you are considering, then the internet is your next best resource. The web is home to many websites designed for people to leave reviews, so it has never been easier to find feedback from people who have used companies in the past.
Keep in mind that reviews which point out both good and bad things in regards to the company you are considered to be the most honest ones, so consider those the most heavily.


What Do You Value In A Cleaning Company?
While location, price and satisfaction of past clients are generally the most important factors to take into consideration when choosing the perfect domestic cleaning company for you, the next thing to bring into the equation are your own personal preferences. After all, no housekeeping company is right for everyone, and different people might be looking for different things.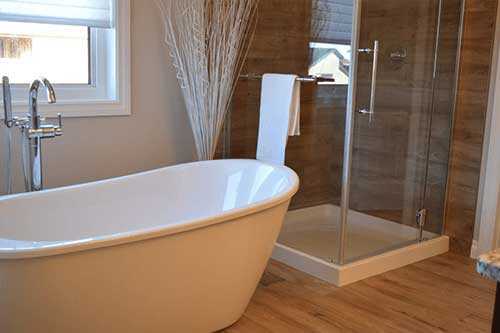 One of the biggest personal preferences that people may have is the types of chemicals in the cleaning products used. With more and more people becoming environmentally conscious, it's becoming more and more common for people to seek out a cleaning business dedicated to using all-natural cleaning products.
If a company uses such products, they will most likely use it as a unique selling point on their website, so it should not be difficult information to track down. There always the option to be able to find your own equipment from an online store like Kogan.com.au. Therefore, if you are looking for a cleaning service that uses all natural products, read up on the websites of the companies you haven't ruled out yet and find out if they are advertising their use of environmentally friendly cleaning solutions.
Maid2Match are able to to offer this eco-friendly cleaning, simply enter your request into the comments when booking.
Another personal preference you may have for a cleaning company that will be coming through your home might be for them to observe specific religious guidelines that you might observe. It is possible to find in a cleaning company as well!
Whether you need to ensure that specific animal products or other items against your religion are not used in your home, or if it is necessary that certain rituals are performed, there are businesses that are able to see to your needs while making sure your home is spotless. When in search of such companies, the best place to look is through the neighbourhood you live in. The reason for this is that such companies are typically smaller and family run so their advertising is focused within the communities they serve.
Get Going With Your Housekeeper Right Away
Many people are amazed at how quickly their burden begins to seem lighter once they have maids to take some of the weight off of their shoulders. This gives people more time to focus on things that really matter, like spending time with their family or having time to focus on whatever projects they are working on in their life. The hardest part of making this happen, however, is finding the right maids to work with.
By following the tips above, however, you should be able to find the ideal company for you needs before you know it. In no time, you will have the great relationship you were in search of with a local cleaning business near you. Even better, your home will feel like a clean and peaceful place to spend your most leisurely hours of the day.
Just know that the right business for you is out there, and they are just waiting for you to give them a call and book a house cleaning with them. Good luck finding them, and enjoy all of the benefits that come along with finding the house cleaners in Brisbane that work best for you!
The Happy Medium
While most people don't have a lot of time to invest in maintaining their home themselves as well as they would like it to be maintained, that doesn't mean that the average individual is prepared to go out and hire a full time maid.
Not too long ago, finding the happy medium between those two things was quite a challenge, but today, the internet has made it easier than ever before to find the company that you are looking for and book a domestic house cleaner with them. There a multitude of cleaning options to choose from online. Companies like Maid2Match allow clients to cheaply and efficiently book the high quality home cleaning they want without any hassle or stress.
We at Maid2Match offer the perfect solution to clients by offering the people of Brisbane with a professional and reliable solution for their cleaning needs. Our high-quality, affordable service becomes an integral part of many clients' lives, as they sign up for an ongoing cleaning service with us, allowing us to develop a long-term business relationship with them as we keep their homes clean time and time again.
We know how busy some clients can be, which is why, for even as little as $100 monthly, we can maintain a seamlessly clean home at all times of the year. For all sizes and types of homes, we go the extra mile to provide a valuable and affordable solution for busy Brisbane individuals and families of all sizes.
We use the most modern techniques, products and tools to give your home a state-of-the-art clean each and every time you make an appointment for our service. You can find the details about our service right here on our site, and even book your home's first cleaning right away.
Take a look at all of the information we offer here on our website to decide if the service we offer is compatible with your needs!
Just The Clean You Need
If you were about to clean your home, where would you start? How thorough would you be in the process? Most people decide to start with the most obvious parts of their home, such as the bathroom and kitchen.
The rest often gets left for a later date that is never realistically going to happen. For this reason, tables, carpets, walls and floors often go neglected for so long that dust begins to pile up. The best part about professional cleaners is that they will see to every surface in your home and ensure that it is properly cleaned, regardless of how large your home is.
In addition to mopping, vacuuming, and dusting, professional cleaners often also clean the inside of appliances such as ovens and microwaves, as well as taking out recyclables and trash for you. Professionals are going to be extremely thorough, and they will leave only once the job is complete to perfection. If you don't believe us, give it a try and see for yourself.
"I just don't have time for this."
You're not alone in that sentiment. That is why we at Maid2Match cater our service to be customizable to meet your needs exactly, which saves you a ton of unnecessary time and effort. Whether you are looking for someone one time, weekly, fortnightly, or monthly, we are here to accommodate your needs and schedule!
Depending on the size of your home, the cleaners will only take anywhere from as little as 1.5 hours to around 3.5 hours. Our contractors are background-checked professionals who speak English, have their own insurance and can provide you with minute by minute communications if you need, or you can leave it all to us. This means that you can manage your experience as much as you like.
Working with a responsive company like us at Maid2Match allows you to plan ahead with a company that you can trust with the cleanliness of your home as well as any valuable possessions they may come into contact with.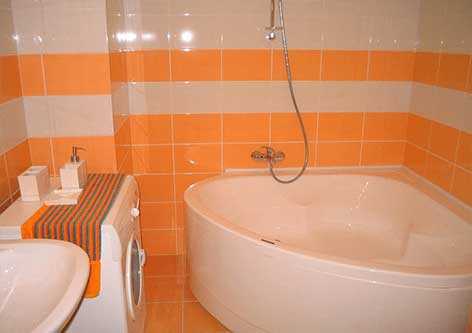 State-of-the-Art Equipment
When you hire Maid2Match to complete a home cleaning service for you, you can rest assured that we come along with all of the cleaning supplies that will be needed for your home's most important tasks. Our cleaning agents are normally top of the line, and we are able to give your home an immaculate makeover without any assistance.
Any special tasks you would like done, such as cleaning wood surfaces or use of specific supplies can normally be seen to if you alert us beforehand in the booking form.
We Are Brisbane's Reliable Domestic Cleaners
Many people are nervous about allowing a stranger into their home to clean it. In order to alleviate the concerns clients, we ensure that each of our professionals are background and reference checked, and that they have prior experience in the industry.
They are all English-speaking, as well, as their interview with us was conducted firstly over the phone then in-person. The cleanings you entrust to us are all bonded and insured to back the high quality standard we strive to uphold for every cleaning we perform. We don't want you to have to worry about a thing except what you're going to do with all the extra time on your hands once you don't have to spend it cleaning your apartment anymore!
The Hassle-Free Way To A Clean Home
Hiring us at Maid2Match ensures you will be working with a tried and true company that has proudly served satisfied clients all throughout the Brisbane area. We know how much more peaceful life is when you know you can come home to a clean house at the end of the day—especially when you didn't have to clean it yourself.
Many people think that having their home professionally cleaned is out of their budget and far too luxurious for them, but at Maid2Match, we strive to challenge that false notion each and every day. Book a cleaner with us today and you will see how worthwhile the experience is.
What You Should Know Before Booking A Home Cleaning Service
Cleaning services are a great way to keep your home looking welcoming and pleasant at all times without needed to exert a ton of effort to achieve that—however, this is only true if you are working with the right domestic house cleaning help.
To make sure you are hiring a company you can trust, it's wise to research them before booking. This is the best way to find the home cleaning service that is ideal for your needs.
Some of the lovely areas we serve in Brisbane
North Brisbane
South Brisbane
Brisbane CBD
New Farm
Teneriffe
Chandler
Ascot
Hamilton
See where we are located: