NDIS House Cleaning In Launceston

Professional, vetted cleaners

Friendly customer support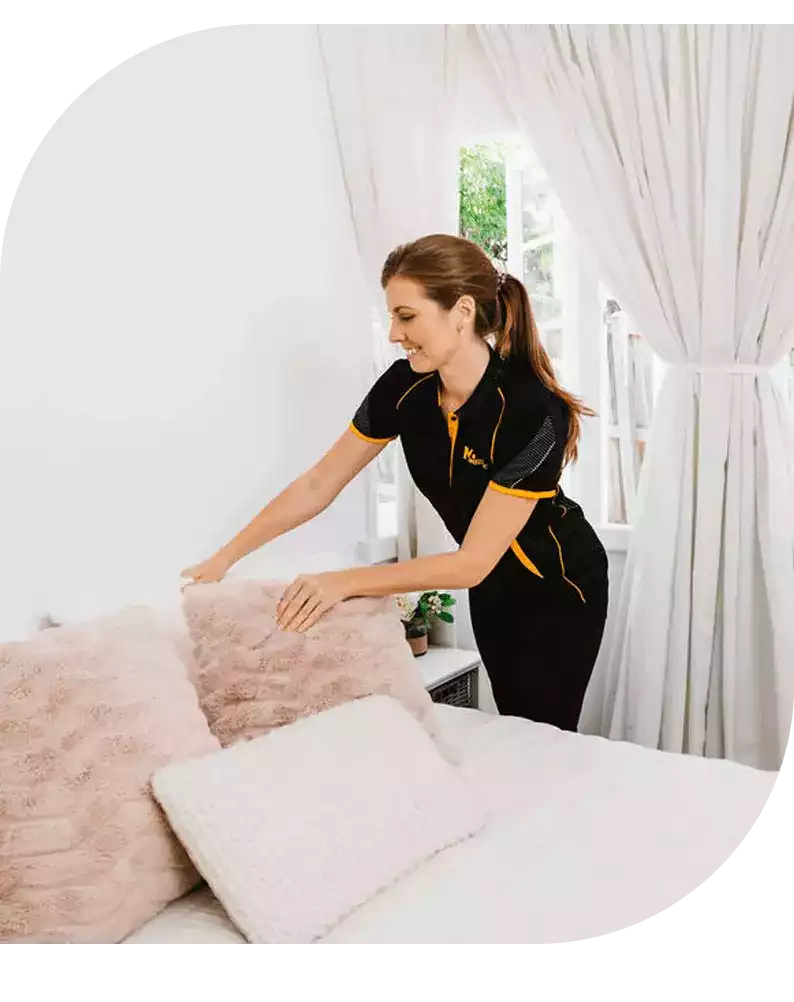 What The NDIS Means To Us
We all know how much a clean and tidy living environment can impact our wellbeing. It helps us feel better, happier, more in control of our lives.
There is no reason anyone should have obstacles in their way to having a sparkling home.
Maid2Match is here to help. We work with you and your plan manager or support coordinator to provide the cleaning service you require.
In line with your plan requirements, we will craft a Service Agreement and work out a schedule of services for you or your plan manager to review. We will then create your booking on the NDIS myplace portal for you.
As your needs may change over time, our friendly NDIS specialist support team will happily update your plan as needed. We are only a quick call or message away – don't hesitate to get in touch.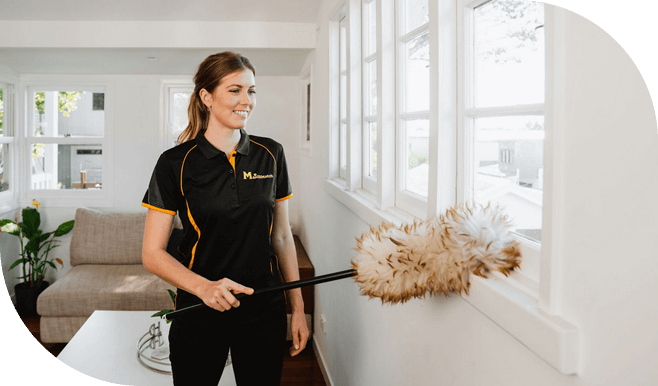 WHY MAID2MATCH?
More Than Just A Cleaning Service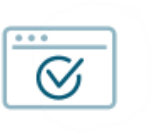 We are NDIS registered and trustworthy
There's a reason the NDIS refers participants to us and Support Coordinators recommend us.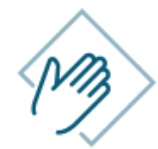 We are responsive and reliable
We will turn up at the right time, right day, with the right equipment.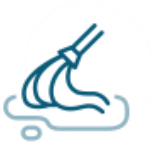 We send the same cleaners every time
Our professional cleaners execute high quality work. You can build a relationship with a regular cleaner who comes to your home and provides a personalised service.

We have experience and empathy
We will not judge you or your living standards. We will send experienced partners who will do everything they can to assist you and improve your quality of life.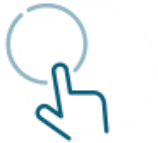 We are honest and genuine
Our cleaners will stay for the total length of the booking, and clean your home for the entire time allotted. If there are any changes we will be proactive in our communication.

We have accurate accounting
We ensure that we bill you or your Plan Manager correctly. The funding for your booking will be error-free in the NDIS Portal. Book Your NDIS Cleaning Today!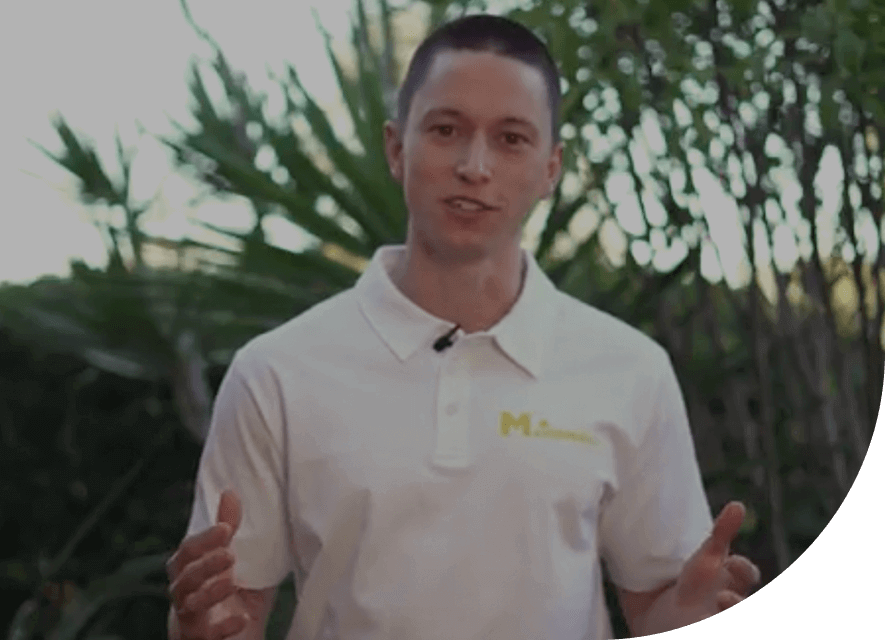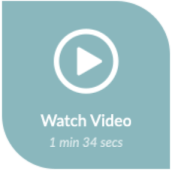 ABOUT MAID2MATCH
Making A Difference In The NDIS Community
Here at Maid2Match, we are incredibly proud to be a part of the NDIS. From a young age, the Schulz brothers had an insight into the everyday challenges those with special needs and their loved ones face. Since we became an approved NDIS registered provider in 2018, we have been proudly working with hundreds of participants and plan managers across the country.
MAID2MATCH'S NDIS CLEANING SERVICES
How We Work With You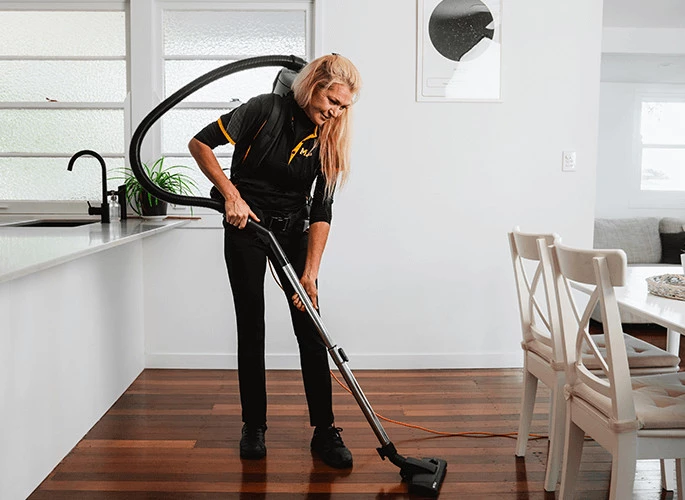 Plan Managed
Plan Managed Participants require an Active Service Agreement in place with us in order to utilise our services. Most Plan Managers will ask to be provided with a copy of your Service Agreement with us. This ensures that everything is in place for you to be provided with your supports from us, and to assist them in managing your NDIS funding.
Our Plan Managed participants simply provide us with their chosen Plan Manager's invoicing email address, and we take it from there. Of course, you can also request a copy of the invoice to be sent to yourself for your records. It is all about you having choice and control over your funding.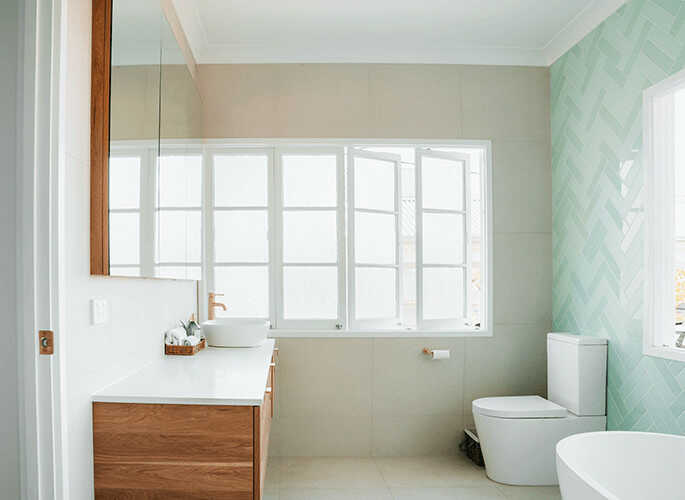 Agency Managed
As a Registered NDIS Provider, we can assist you if your Plan is managed by the NDIA. Agency Managed Participants require an active and current Maid2Match Service Agreement in place in order to utilise our services.
Our Service Agreements are simple to understand, very easy to read and can be tailored to suit your needs. We can assist you with arranging your Service Agreement – from submitting the initial Submission Form to start your services, right through to creating an accurate Service Booking in the myplace Provider Portal to quarantine the correct amount of funds required for your services.
We do everything we can to make the whole process as simple and as fast as we can to ensure we have your services up and running as quickly as possible.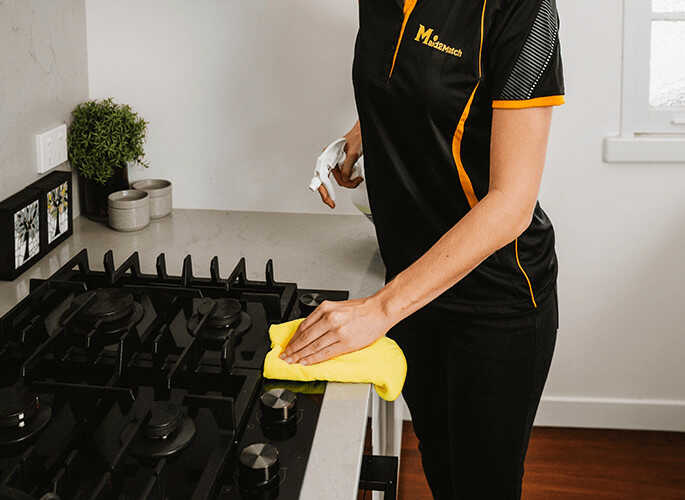 Self Managed
If you are a Self Managed Participant, we can help you in exactly the same ways we assist our Plan Managed and NDIA Managed Participants.
We can draft up a Service Agreement for you to suit your needs – however, you do not have to have a Service Agreement with us to enjoy our services as a Self Managed Participant. The choice is always yours.
One main difference for our Self Managed Participants is that we do ask for payment at the time of your booking taking place via credit or debit card. We then send you an invoice immediately after your service takes place, for you to claim through the myplace NDIS Portal. The funds are then transferred back to your nominated account by the NDIS.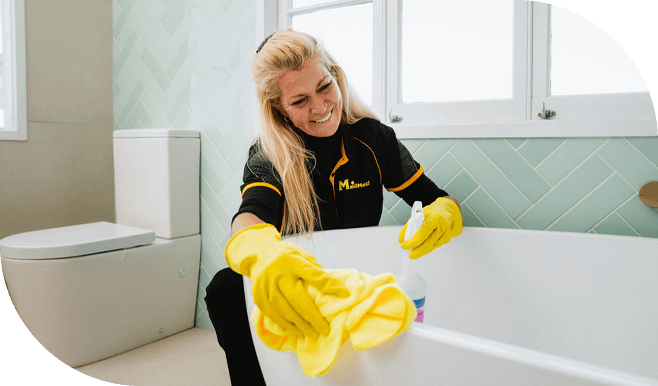 Support Coordinators and Local Area Coordinators
Maid2Match has established wonderful working relationships with many Support Coordinators and Local Area Coordinators (LAC) Australia-wide. It fills us with pride when we see yet another referral come through from a Support Coordinator or LAC who has utilised our services several times before, and has grown to trust that we will do everything we can to provide them with high quality and tailored services for their participants.
The Support Coordinators and LACs we work with here at Maid2Match know that we encourage open and honest communication between everyone involved. That includes initially setting up the participant's services and delivering them when we say we will. We will always go the extra mile to ensure we listen and try to truly understand what their participants are looking for.
We assist our Coordinators with sending out Service Agreements to participants, sourcing the best possible cleaners to suit their needs, updating them with any issues or concerns that may arise and advising them of new availability and openings.
It has been wonderful for our Maid2Match team to build and nurture relationships with our Support Coordinators and Local Area Coordinators. As they do such amazing and important work in our community, it is an honour and a privilege to assist them whenever we can.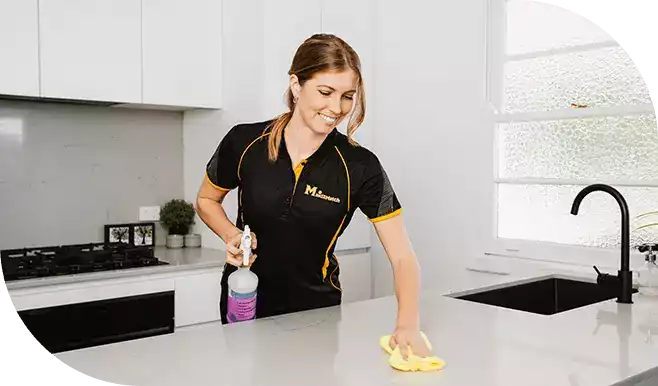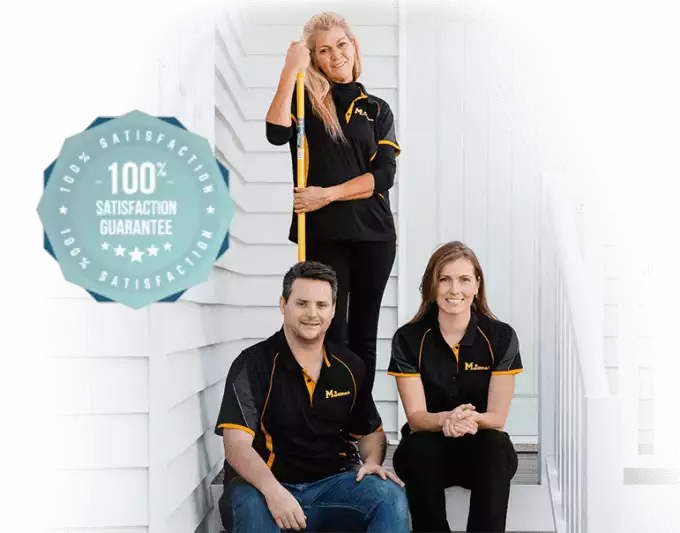 100% Satisfaction Guarantee
While we have the utmost confidence in the quality of our cleaning services, we will understand if there is a reason you are not fully satisfied. Please do not hesitate to get in touch with us if you are not 100% happy with your clean – we will have a cleaning team return to make things right.

Your home is safely insured with us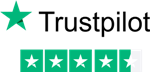 4.3/5 stars on Trustpilot 200+ Reviews • excellent

150+ FIVE STAR REVIEWS ON GOOGLE
FREQUENTLY ASKED QUESTIONS
NDIS Cleaning Information
Is Maid2Match an NDIS registered supplier?
Yes, we are an approved NDIS registered provider of house cleaning services. Our provider number is: 4050036079.
Do I need to contact you to organise each recurring clean?
Once you book in a recurring service, we will be there like clockwork on the date and time you choose. We will send reminder emails three days before and the day before the upcoming cleaning service, so you will have a heads up.
What if I have a gender preference for the cleaner?
We completely understand and will do our best to accommodate your request. As long as we have availability for the gender of your preference, we will ensure that your request is fulfilled.
What NDIS cleaning services do you provide?
We provide both NDIS services for both house cleaning and end of lease cleaning. Are you nearing the end of the lease for your rental property? You can book a bond cleaning with us just as smoothly as a regular house cleaning. Please call us or email to discuss your specific needs. Do the cleaners bring their own supplies and equipment?
Yes, our professional cleaners will bring all of the cleaning equipment needed to perform the service. There is no need for you to concern yourself with setting aside any supplies – we've got it covered.
What types of cleaning supplies and chemicals do you use?
Our chemicals are eco-friendly and do not have an overpowering scent. Please let us know if you have any specific requirements regarding cleaning supplies and we will do our best to accommodate.
Is it okay if I have a companion pet at home?
Yes, of course! We only ask that you please give us a heads up about any animals in your home, so we can advise the cleaner beforehand.