Talk about Byron Bay and beach comes to mind: that stretch of gorgeous sand and the scent of the sea. Those who are into real estate, however, will think of its luxury properties and booming market. Property demand and value have seen a surge in the recent months – and they don't show any sign of stopping.
Whether you're a new investor or a long-time owner, you'll want to ride the rise of Byron Bay's prestigious real estate market. Rent yield is growing, and the compound growth rate is increasing. Still, property investment comes with a lot of duties and obligations. That's where your property manager comes in.
A competent property manager will handle the day-to-day operations of your investment and oversee all tenants. They'll connect you and your renters to qualified third-party contractors such as repair services and end of lease cleaners in Byron Bay. And, of course, they'll get you the best return on your property investment.
If you've hopped onto The Bay's real estate investments, you'll need the experts in the industry. Here's a round-up of the best property management agencies in Byron Bay.
1. A Perfect Stay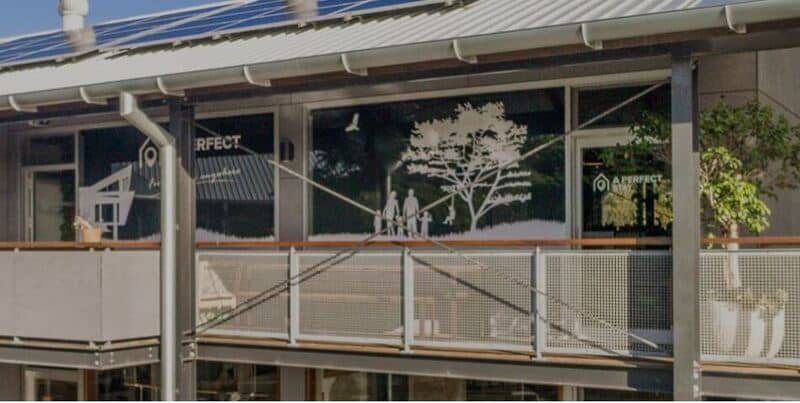 If you want to turn your property into "a perfect stay" for renters and tourists, you know who to call. The team behind A Perfect Stay is proudly one of the largest local providers for holiday and short-term accommodations.
A Perfect Stay hand-picks the properties they work with, since they know that a home is a valuable asset. They ensure a consistent flow of quality bookings while maintaining your property – a balance they've perfected over 17 years. This agency believes in fostering solid and genuine relationships with property owners so they can tailor their services perfectly to your needs.
They focus on short-term and holiday letting versus more traditional long-term leases. This specialisation has let them develop a reputation for leading the industry in quality properties and first-rate management. Turn your home into A Perfect Stay with this property manager.
2. Byron Beach Realty
Byron Beach Realty set down roots in 2001 to provide for the holiday accommodation market, but has quickly expanded into a full-service agency. Their founder, Diana Green, fell in love with Byron Bay in the early 1970s because of its natural beauty. Now, they help holiday-goers and property investors find that same appreciation.
The agency has a commitment to a personalised, caring approach to property management to minimise the stress for owners. Their expert team listens to what you need, then goes above and beyond your expectations. Byron Beach Realty prides themselves on relationships built on integrity and collaboration.
Renting or selling your property is a significant emotional decision, and one that Byron Beach Realty understands. They'll guide you through each step towards your investment goals with their professional advice. Experience stress-free property management with Byron Beach Realty.
3. Byron Bay Real Estate Agency
The team at Byron Bay Real Estate Agency is all about putting clients and community first. They've supported several non-profits and causes since they know the importance of their local community. This also lets them build a solid network and foundation for their services.
Since 1983, Byron Bay Real Estate Agency has been an industry leader in real estate. But they don't rest on their laurels – they know that the actual achievement is delivering consistent quality service. This involves going above and beyond to define customer experience and produce results.
From investment property management to holiday rental management, Byron Bay Real Estate Agency offers a complete lineup of services. They customise their approach to each client's needs, using their extensive local knowledge and leading technology. For award-winning real estate services, trust Byron Bay Real Estate Agency.
4. Real Estate of Distinction
Built on the mantra of achieving distinctive results for investors and buyers, Real Estate of Distinction is the North Coast's only boutique agency. Their innovative techniques in marketing and management allow them to achieve results across a spectrum of price ranges. This is partnered with a commitment towards quality service for their clients.
Real Estate of Distinction places the most emphasis on researching and understanding the local market. This lets them provide expert, localised advice based on experience and networking. Paired with their state-of-the-art marketing solutions and technology, their abilities are top-notch.
If you're looking for unparalleled marketing leverage and expertise, your search is over. Let this agency take care of your distinctive properties to give you the best returns. For a unique approach to property management, go with Real Estate of Distinction.