Have you been looking for the ultimate list on how to have the best walk in robe for your home?
Search no more! We're pulling out all the stops to bring you the best walk in robe ideas, and we're not holding back!
Designing your walk in robe
Before you start adding in the elements to update your walk in robe, there are some points we need to cover:
Build on your budget
Work with what you have
Before designing any walk in robe, you'll want to consider your budget. Instead of letting it limit you, now is a good time as any to think about what you can come up with given what you have. Don't let your budget stop you from designing the best wardrobe to suit your needs.
Love the look-for-less
As with any good makeover, you can go for the look-for-less and still end up having an amazing walk in robe. Check out stores that offer items at a fraction of a cost. There may be online suppliers in your area that sell a similar steel shelf at half the price. Or, you might discover pre-loved finds at your Sunday flea market that are worth keeping. 
With a little bit of capital and plenty of creativity, you just might be able to pull off the walk in robe of your dreams. Once you've come to terms with the budget you're willing to work with, it's time to start designing!
Start with size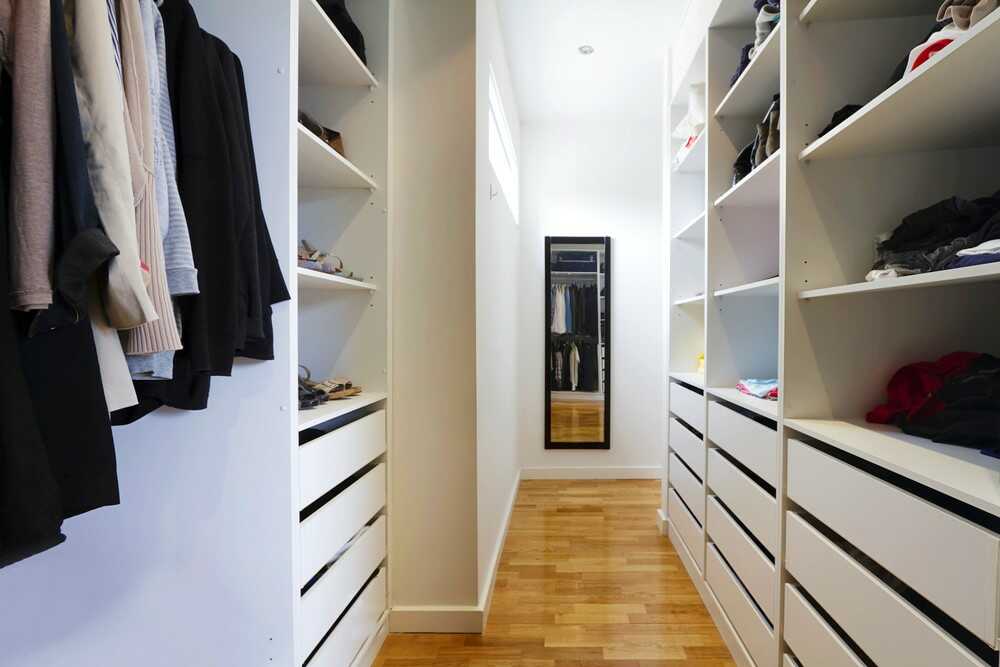 Let's address the elephant in the room when it comes to walk in robe storage: exactly how big is big enough? 
A walk in closet ideally should be spacious enough that you can literally walk into it. Now if you were to ask the honest-to-goodness opinion of a clothes-loving gal such as myself, my quick answer is, there really are no rules on how big (or small) you can make your wardrobe. 
No worries if you're lacking space (or budget). There are built in wardrobes or small walk in robe designs to suit your liking. They can be customised to be functional enough to store your basics, at least. We're talking about your jeans, your everyday bag, a few pairs of shoes, and your capsule wardrobe. 
If you're concerned about your closet or wardrobe feeling cramped, you can always install a mirror or two to help open up the space visually and make your closet area look bigger. 
Pick your palette
The right colour can make or break the look of your walk in robe. Whether you're going for pretty pastels, dramatic jewel hues, or Scandinavian neutrals, there is a palette to suit your lifestyle.
Pretty pastels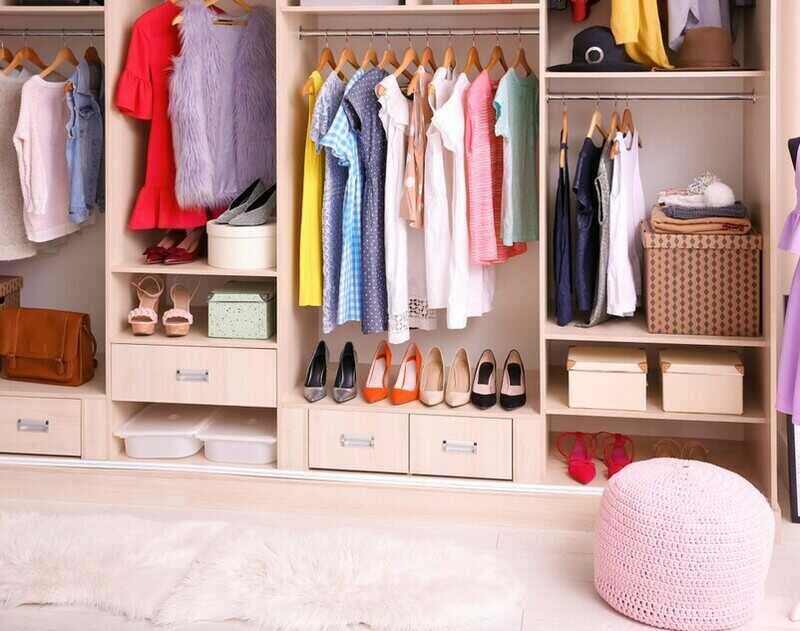 If pastel is a party for your eyesight, it's safest to go with this palette instead of painting your closet in heavy dramatic colours like magenta or pine. Light colours like cornflower blue, pale lemon yellow, or blush pink bounce off light and make the area feel airier.
Power palette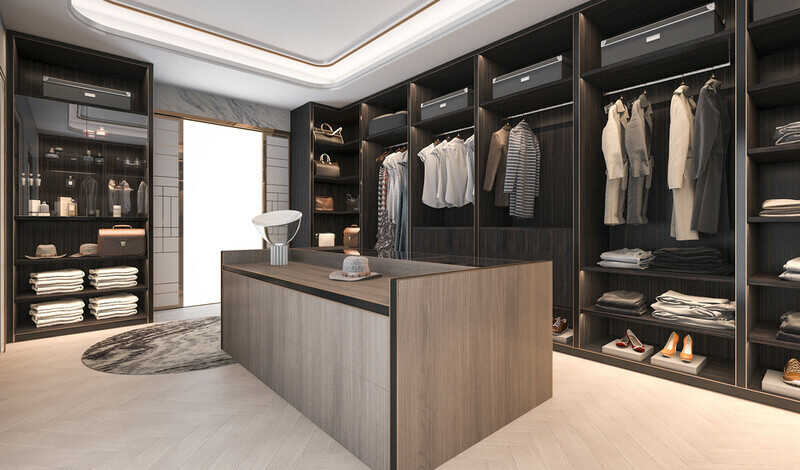 For a luxe look, go for a powerful combination of mahogany or chocolate brown accented with gold knobs and handles. A walk in robe that needs a more polished and dignified finish will benefit from these dramatic colours. The dark-wood-and-gold combo is a good aesthetic to pick when you want your walk in cabinetry to look rich in more ways than one.
Scandi-chic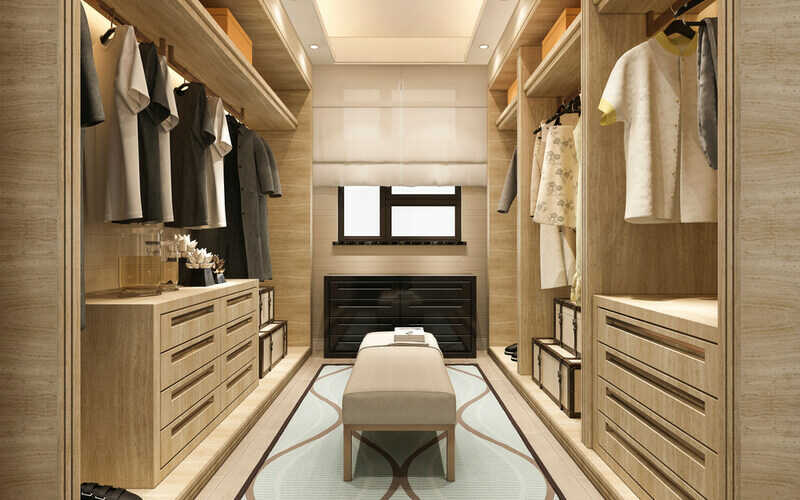 For that laidback je ne sais quoi, where else is there to turn to but Scandinavian style. The timeless sophistication of blonde wood paired with clean lines of black steel will save you from ever feeling overwhelmed. Cap off your effortlessly elegant walk in robe with some succulents here and there, and a fiddle leaf fig in the corner of your space. 
Mix and match colours and texture
Throw away the rule book and let your personality shine through! Who says clean Scandinavian design can't be elevated with a few gold accents here and there? How about updating the classic old-world look of dark wood and brass with glass shelves and LED lighting?
Stylish combinations you can go for are gray suede mixed with matte gold fixtures, or black laminated wood with warm lighting. You can even bring your walk in wardrobe to life with eye-popping colours such as aubergine, ocean blue, or mustard yellow. To pull it off, opt for a matte paint finish instead of a glossy one.
Don't be shy about adding in bold textures like faux fur, leather, or suede. Turn your carpet into a focal point by choosing carpet designs that complement the rest of your wardrobe. The design possibilities are endless.
What do you need in a walk in robe?
A good walk in robe should have efficient storage space to keep your things organised.
To achieve this, you will need strong timber that's sturdy and dense enough to support the weight of your clothes, accessories, and other personal items. Use extra strong wood like a thick plywood for your walk in robe cabinetry. This will ensure that your wardrobe won't accidentally collapse on you, and will be able to stand the wear-and-tear over time.
Walk in robe storage ideas
Add these elements to make the most of your walk in robe storage:
Railings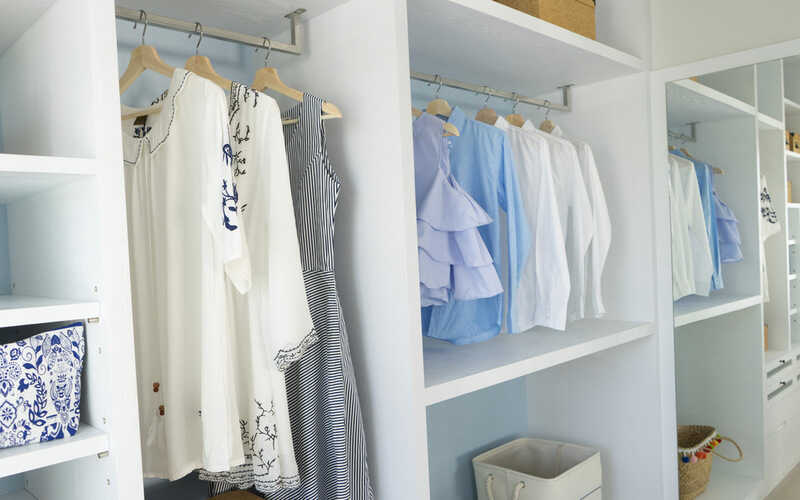 Long hanging rails are perfect for hanging tops, dresses, trousers, and other items of clothing that need to look ironed well. Make sure that the railings are nailed securely and the wood framing is strong enough to withstand the weight of the clothes.
Storage bins and containers
Storage bins and containers are a must-have when you want to keep small items organised. Use wire baskets for socks, underwear, and other odds and ends. Acrylic containers with compartments are perfect for classifying jewelry like earrings and watches. These double as sleek display cases for when you need to check on your accessories at a glance.
Walk in robe shelving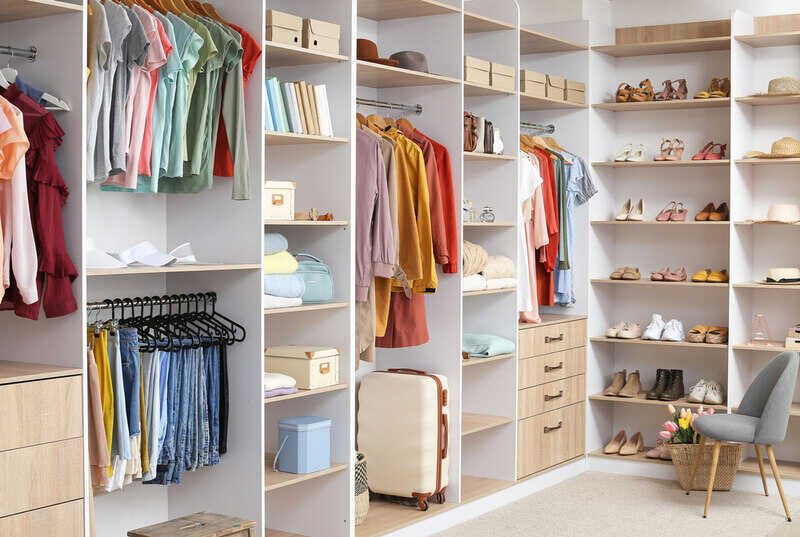 Any efficient wardrobe has enough shelves for bags, hats, shoes, and folded items like sweaters. Make the most of your wardrobe space by using narrow spaces as shelves for shoes and other accessories.
Pull-out drawers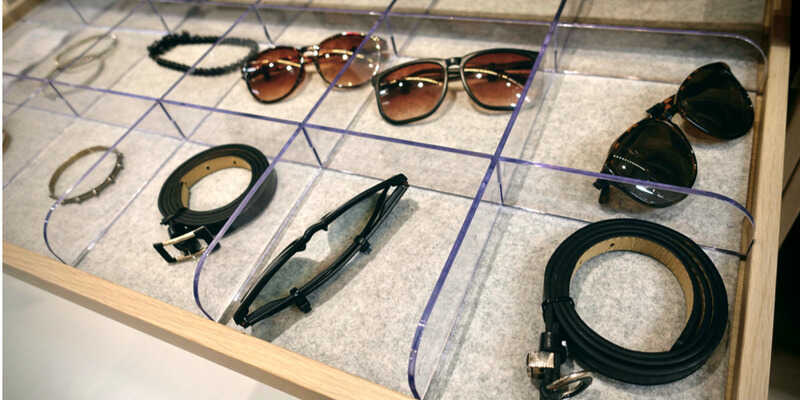 Do you want to keep your shades, watches, scarves, neckties, and socks tidy? If your answer is yes, pull-out drawers are just the thing you need for your wardrobe. These nifty storage compartments are both space-saving and convenient.
Take your pull-out drawers up a notch by lining them with foam and suede to display your jewelry. This built-in contraption is both stylish and smart, and will protect your valuable items from scratches and damage.
Small walk in robe ideas
If your walk in robe is smaller than the usual cut, use shelves and bins to maximise your storage space and keep it organised. Don't forget to use the top space (the one above eye level) for added storage. You can tuck away luggage and seasonal items in this area until you're ready to use them again. 
To keep your whole wardrobe looking tidy, add space-saving sliding doors and hanging racks where you can. With these small walk in robe design ideas, you won't have to worry about compromising functionality for form.
Tips to keep your walk in robe clean and organised
Make your built in wardrobe a luxurious space for yourself by using these genius tips:
Keep it clutter free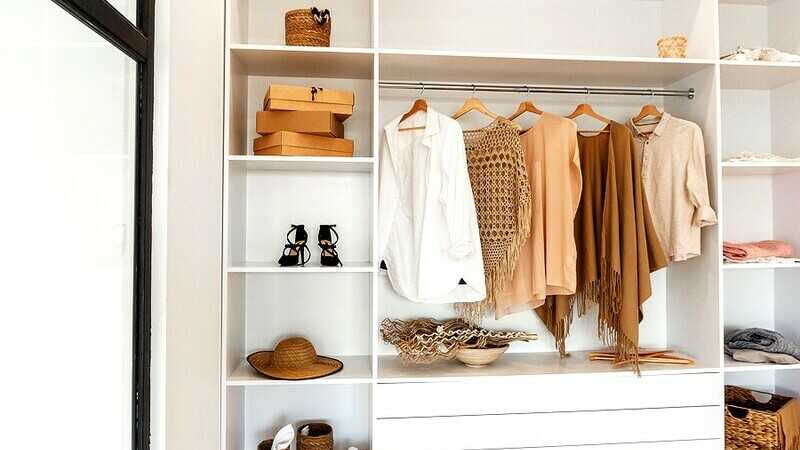 Clutter can quickly ruin the look of any room in your house. This is especially true for your walk in robe, where clothes can be pulled here and there. To make your wardrobe clutter free, remove unnecessary items that don't belong there. Colour-coordinate hanging clothes to achieve that clean, monochromatic effect that you see in clothing stores and boutiques.
Doors are another way to keep your wardrobe looking tidy. They can conceal any mess and make your room look orderly in an instant.
Turn it up!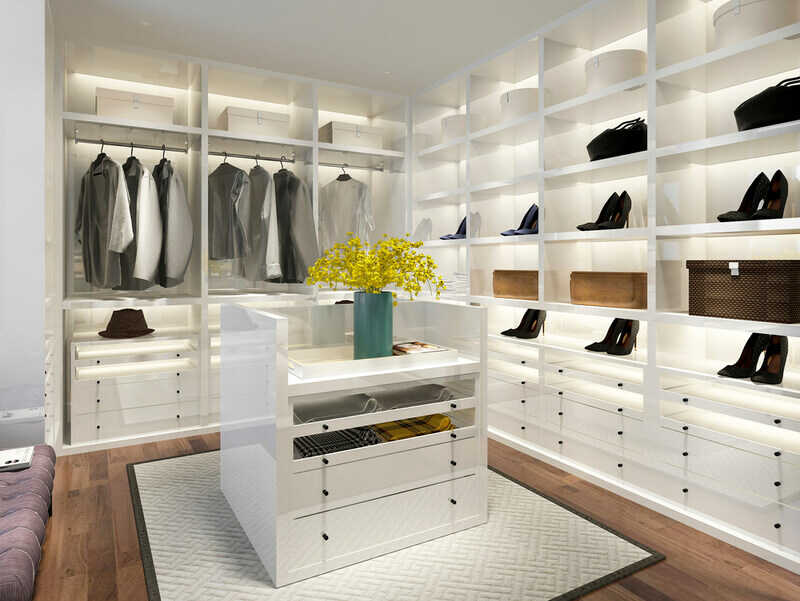 A well-lit wardrobe not only looks luxurious but is convenient as well. Install warm LED lights along the undersides of your wardrobe, but keep the main closet area brightly lit with white light.
Here's a brilliant mood booster for when you're feeling the Monday blues: make your dressing-up time extra special by adding in a portable speaker which you can connect to your favourite playlist or podcast.
Deodorise and dehumidify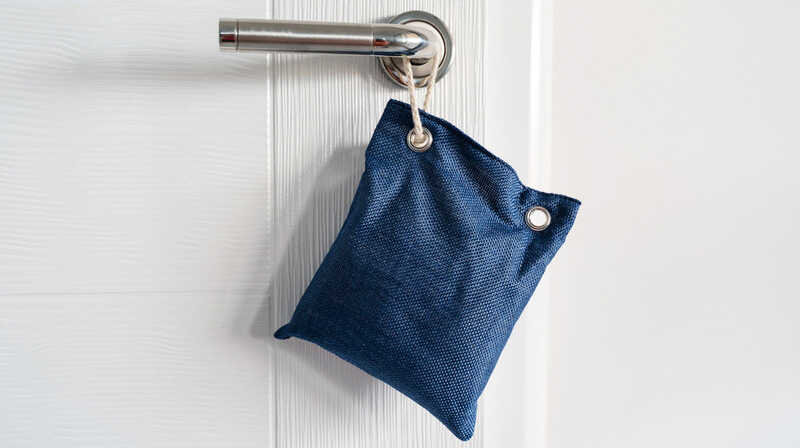 When you live in a humid area, mould can quickly grow in enclosed spaces like your closet. Keep your wardrobe clean and germ-free by putting moisture-absorbent packs in key areas of your closet.
Keep your wardrobe clean all year long
Closets and walk in robes are picture-perfect, until they're not. They can quickly turn from perfectly tidy into a warzone in seconds. Doing weekly clean of it is a must if you want to maintain a sharp-looking closet. 
Take your closet organising and decluttering a step further by hiring professional house cleaners. Your wardrobe will benefit from a thorough cleaning, and your clothes will stay clean, fresh, and mould-free.