We are a business providing house cleaners to people in Brisbane and we started this blog to be able to share all the great things the city we live in has to offer.
Brisbane has come along way over the past quarter-century. Prior to the World Expo in 1988 Brisbane was more or less a large country town. These days it is a vibrant city which plays the host to regular festivals and activities and has a budding restaurant life to keep the foodies salivating.
Whether you are new to Brisbane or have been living here since before the World Expo there are bound to be things you have yet tried in Brisbane but probably should have. Let's have a look at 7 of the best in Brissie:
Soak Up The Expression Of Art At GoMA
GoMA is relatively new to Brisbane, opening it's doors in 2006. The building itself is absolutely beautiful in it's architecture. There is a constant display of both Australian and International art. If you get tired of walking around and looking at art displays you can always stop by the bar on the bottom level for a very classy drink.
Be One Of The 11 Million People To Stroll Through The South Bank Parklands
After the World Expo in 1988 Brisbane had 17 hectares of prime real estate which in 1992 they converted to the South Bank Parklands. This is now a phenomenally vibrant precinct which hosts regular food and music festivals. It includes a man made beach! Little known fact is the area where South Bank now sits was once the CBD of Brisbane, however flooding in the late 19th Century caused the CBD to be moved to the other side of the river.
Visit The Worlds Largest Koala Sanctuary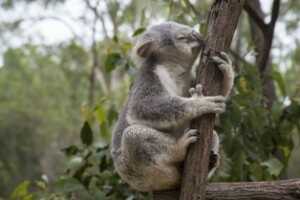 The Lone Pine Koala Sanctuary is located 15 minutes from the Brisbane CBD and just off the Centenary Highway. It is a wonderful place where you can feed and pet Kangaroos, hold a Koala, and meet all animals that Australia has to offer. From birds, bats, dingoes to Tasmanian devil. It is one of the top places you will find tourists will want to visit when they come to Brisbane and best of all is it isn't as busy as you would expect.
Ride The CityCat Ferry Up The Brisbane River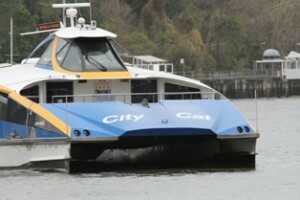 To many locals the Brisbane CityCat is an essential piece of public transport that takes them to and from work. However, with fresh eyes you notice just how beautiful a trip on the CityCat can be. It takes you all the way through the heart of Brisbane city. It is best to take a trip either on a nice sunny, blue sky day or a night when the city lights are at their glimmering best.
Get Your Heart Racing And Climb The Bridge
Climbing a city bridge is something which is taken off in a number of cities around the world. Climbing Brisbane's story bridge is no exception. You can climb it during the daytime to or at dawn and take in breathtaking views all the way to the Gold Coast hinterlands or you can climb it at night time for beautiful views of the city lights.
Have A Picnic At Roma Street Gardens
Roma Street Parklands are located right next to Roma Street train station. It is easy for everyone to get to and there is no cost at all. It is an amazing place to have a scenic and quiet picnic with family and friends. There are BBQ's available to uses, in addition to well-maintained toilets and shelters. It caters to those with disabilities too. If you don't feel like bringing your own food for a picnic there are two cafes around. Although the one thing you must do while you are there is stroll through the gardens and enjoy the beautiful sounds (including a waterfall!)
Catch A Game At Suncorp Stadium
Sport is a central part of many peoples lives in Brisbane and Suncorp Stadium is Brisbane's premier sport venue. You see where I am going with this… if you visit Brisbane or you live in Brisbane, you need to experience Suncorp Stadium at least once. The atmosphere at either sporting or music events is amazing and the venue's decor and general structure is really well done. There is a complete lack of parking, but the ease of public transport for this venue more than makes up.
* The wonderful pic of Brisbane's South Bank Parklands is attributed to "Streetsbeachsouthbankparklands" by Foundationexpo88 and licensed under CC BY 3.0