You'll never be short of things to do in Wollongong, from the seemingly-endless beautiful beach, to adventurous tracks and bush trails, to bustling local markets. Better yet, you can enjoy all these sites while biking around — the 'Gong is the first city down under to receive recognition as a UCI Bike City. But in between all the fun activities, check out the local food scene, because there's more than enough to satisfy your taste buds.
If you're in town for just a day or three, make sure to drop by the best restaurants in Wollongong. If you're a local, find an excuse to get out of the house — like getting your home professionally cleaned, or treating yourself after a stressful week — and hit up your favourite restaurant, or find a new one! No matter the reason, you'll definitely find something to your taste — and who knows, you might discover something new, too!
Mylan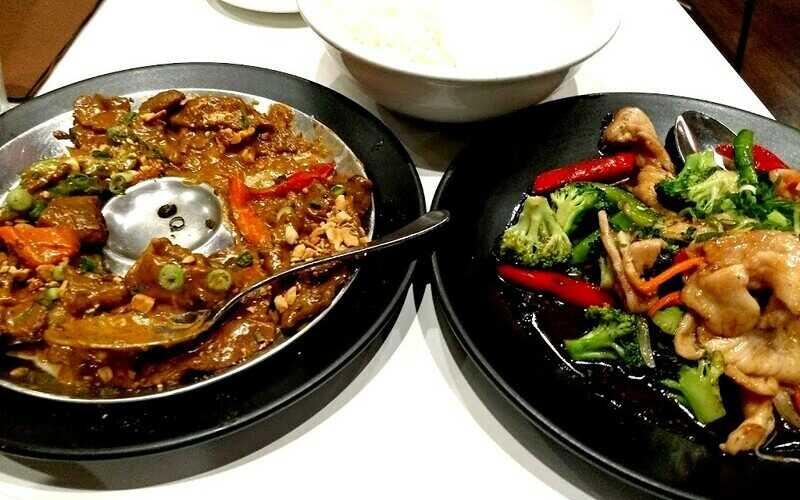 For almost 20 years, Mylan, Wollongong has served locals and tourists some of the best Vietnamese cuisine in the city. This family-friendly restaurant offers two sittings: lunch and dinner. Order their banquet selections for you and your friends, or get one of their Mylan Exquisites for a romantic night out. And don't forget a plate of their satay — their signature dish. There's plenty of choices for everyone!
Mylan is located along Keira Street. Lunch is from 11am–3pm, while dinner is from 5:30pm–10pm. Contact them at (02) 42281588 or (02) 42294588 for inquiries. Takeaway orders are available for pick-up only.
Amigos
This beloved Mexican restaurant opened in the '70s and has served food ever since that packs a punch in flavour. With its casual, rustic atmosphere and excellent food presentation, Amigos is the place to be if you want a fun food trip with friends, or want to indulge yourself. 
Grab a signature Moctazumas Mountain nacho plate for sharing — no, you cannot eat that all yourself — or get a Tex Mex meal with one of their margaritas. If you can't decide, they also have set menus! And don't forget to take advantage of Taco Tuesday or Wing Wednesday — $3.50 tacos? Cheers!
You can find Amigos (Wollongong location) along Keira Street. Make sure you book online ahead of time, or order for takeaway/delivery! You can call them at (02) 42298181 or message them via their website.
Samaras
This multi-award winning restaurant serves some of the best Middle Eastern cuisine in NSW. Their Lebanese-Mediterranean fusion dishes are full of spice and flavour — and all Halal, too! 
Try one of their platters for a little bit of everything (and yes, they have solo serving sizes, but we won't tell if you order extra). Or try a shawarma plus a chicken dish — and don't forget the baklava for dessert! You can even ask them to modify their food for most dietary restrictions, but a lot of their dishes are vegetarian!
Samaras (Wollongong location) sits at the corner of Market and Corrimal St. They're open 7 days a week, 11am–8pm, with limited in-restaurant dining. You can also order for takeaway or delivery! Call (02) 42296950, or visit their website for more details.
Jasmine Rice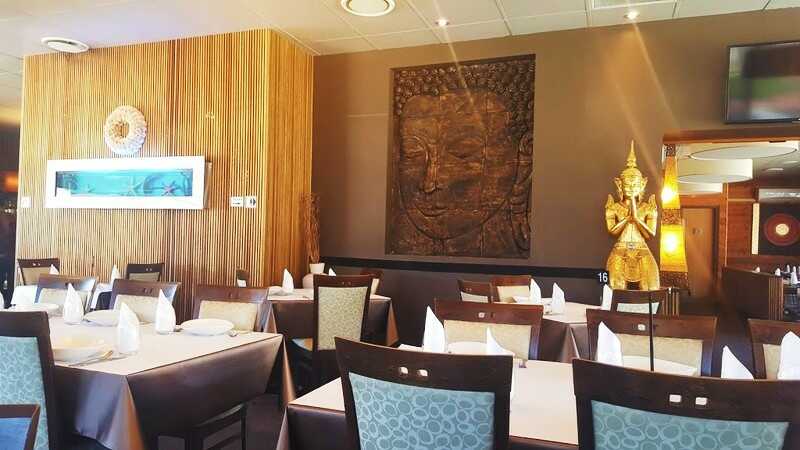 Yes, that's a restaurant, not food! Jasmine Rice, Wollongong, is yet another long-standing, multi-awarded eatery that proudly serves authentic Thai cuisine with a modern twist. Their menu is meant for sharing, so bring friends — and try the floor seating — or order in for your whole family! (But hey, no one said you can't enjoy Thai food solo!) 
Try their pad thai and gai yang (lemongrass BBQ chicken) for lunch, or the Crying Tiger (marinated sliced beef) and pork belly buns for dinner. If you can't pick, there's always the set menu, or one of the chef's suggestion dishes. And the restaurant has a B.Y.O. policy for wine, so bring a bottle to add to the fun!
Drop by Jasmine Rice at the corner of Corrimal St. and Stewart St. You can dine in or order delivery for lunch Monday to Sunday from 11:30am–2:30pm, or for dinner from 5:30pm–10pm. Call (02) 42262495 or (02) 42289392, or visit their website for more details.
Diggies
What's better than brekky on the beach? Diggies is a 'Gong icon, sitting right along North Beach. Walk right up after you get out of the water, or have an excellent lunch before you hit the waves. The space embodies Aussie beach culture to a T, down to the boards and other decor on the walls. But the true attraction is the food — and plenty of it. 
If swimming made you hungry, grab The Big One or The Big Reg to load up. Or start your day with their buttermilk pancakes, topped with fresh fruit and ricotta. Grab a Diggies beach burger or some good old fashioned fish n chips for lunch. And pair it up with one of their coldies on a summer day — just remember to wait an hour before hitting the water again!
Take a walk down the beach to find Diggies (Wollongong location) on Cliff Road, North Beach. Walks-ins welcome for less than 5 people, but groups of 5 to 10 need bookings. They're open weekdays from 6:30am–3pm and weekends from 6:30am–4pm. Call them at (02) 42262688, or contact them via their website!
Débutant 
Feeling a little fancy? In the mood for classy French food? Débutant, Wollongong opened in late 2019 but has quickly made a name for itself in the local food scene. This restaurant right in the heart of the 'Gong crosses French bistro with Aussie steakhouse for one of the best places to get steak frites. 
The menu changes frequently, but if they're available, definitely get the Gruyere cheese souffle or the dry-aged rib eye. Pair with a Paris Mash and their Sydney oysters. Or go for the full course experience and bring three friends — plus a healthy appetite — for the Grande Banquet. And don't forget the drinks!
Spend your night at Débutant over on Keira St., Fridays from 12pm–midnight, or Tuesdays to Saturday from 4pm–midnight (closed Mondays). Call them at (04) 26480010, or place a booking on their website — or order for takeaway!
Night Parrot
Wine with Asian street food? Better than you think! End an evening out at Night Parrot, Wollongong, a cosy bar with an extensive drinks list and excellent atmosphere. Pair wines or cocktails with handmade dumplings or bao — four or five plates to split. You can also get their duck pancakes, or if you're hungrier, their slow cooked pork. Can't pick? We don't blame you. But Night Parrot offers a Feed Me menu — just say "feed me" and let the chef do the rest!
While the night away at Night Parrot along Crown Street, from 5pm to late (Fridays and Saturdays until 2am). You can book on their website, but their full menu is available for takeaway!
Special Mentions
For some other best Wollongong restaurants to try, check Kneading Ruby (pizzeria), Bread Espresso & (coffee and pastries), An Chut Chut (Vietnamese street food), Beast & Bread (salads and protein), and many more! The answer for 'where to eat in Wollongong' is everywhere, because there's always a foodie joint to enjoy. Just bring your wallet, your friends or family, and an empty stomach — and treat your tastebuds to some great 'Gong food!
Photo Credits: Zomato, Australia247.info, Mylan Restaurant, UberEats, IllawaraMercury, AGFG, TripAdvisor