Whether it be for health, allergy or economic reasons, making the switch from chemical-laden cleaning products to their natural alternatives needn't be difficult. Though packaged eco-friendly products can be expensive, you can follow these recipes to make your own effective, economical and healthy household cleaners.
1. Natural Oven Cleaner
This may be the cheapest, simplest cleaning recipe you'll ever come across, effectively combating baked-on food, old burnt morsels and general grease and grime in your oven.
All you'll need is baking soda, a spray bottle and a bit of time.
First, fill your spray bottle with water. This can be warm or cool, it's up to you, but make sure the oven is cold. Spray everywhere you need to clean, including the grills, sides, door and the bottom. You can even use this recipe to tackle the stove, too.
Once the oven and stove are coated with water, sprinkle baking soda everywhere you have sprayed. The baking soda will stick to the water and form a white paste. You may want to make a thick layer of paste on the bottom of the oven, adding water and baking soda as necessary, and then use a sponge to transfer this paste to harder-to-reach areas of the oven. If the paste becomes dry and powdery, add water, and if it becomes too watery, add baking soda.
The next step is by far the easiest. Leave it alone! If you can leave it a day, that's great, but it's likely you'll want to use your oven before then. Two hours is perfectly adequate should it be all you can spare.
Now for the good news – no scrubbing! Simply take an old sponge or cloth and wipe off the paste into a dustpan. The dirt and grime should come right off with it. To remove really stubborn grime, two applications may be necessary, but it's still a lot easier and cheaper than chemical cleaners and all the scrubbing they require. Natural, effective and totally non-toxic, baking soda is the weapon of choice for the conscious cleaner.
2. Scouring Powder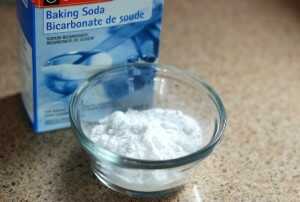 If you've tried the oven cleaner and want to further harness the cleaning power of baking soda, give this scouring powder a go.
With just 1 cup of baking soda, 1/2 a cup of salt and 1/2 a cup of borax powder, mixed and poured in a jar, this simple recipe will create enough scouring powder to last for weeks. Bore holes in the jar lid to make a shaker for easy application.
To use, simply wet the surface you want to scour with water or with white vinegar if you want to remove a stubborn stain. Sprinkle the powder on and let it rest for 5 to 10 minutes. Scrub the surface with a scourer or metal brush until the stain is gone. Then rinse with water and dry.
3. Disinfecting Wipes
Of particular use to those with small children, disinfecting wipes are great for rushing in to mop up spills or wiping surfaces down to disinfect without the need for different products and cloths. However commercially made wipes contain many harmful chemicals, are packaged in disposable plastic that is not good for our environment and may be prohibitively expensive for many families.
Now there's a solution – make your own! All you need is:
An old plastic wipes container
An unwanted T-Shirt
Castile soap such as Dr Bronner's
Essential oil with disinfectant properties e.g. lemon, tea tree, cinnamon, clove or rosemary
Filtered or distilled water
First, cut your T-Shirt into wipe-sized shapes. Whether you go for square, rectangle or any other shape is up to you. One adult size T-Shirt should yield just under 20 wipes.
Then arrange them so they will fit in the container. You may choose to roll up, fold or just stuff in!
Next, make your mixture. Mix 4 tbsp of Castile soap with 20 drops of your choice of essential oil and 2 cups of distilled water. Simply pour over your wipes and shut the container.
Now they're ready to use. Just put them in a convenient place such as the kitchen or bathroom and whip them out when you need them. Once used, place them in a sealed plastic bag until you have enough to throw in the laundry.
Checkout this video for a hands on look at how to make your own wipes:
4. Wood Polish
Wood polish, for most of us, is rarely used and when we do need it, we only use a tiny amount. Instead of purchasing expensive and toxic wood polish, making your own natural alternative is easy and cheap. You can also save space as it is simple to make just one portion for immediate use, rather than having to store it for a later date. All you need is a lemon, olive oil, water, a jar with a lid and a cloth.
Juice the lemon and pour into the jar, making sure to leave out the pips. Then add just a tablespoon of olive oil and a tablespoon of water. Put the lid on the jar and shake the mixture until it thickens. Then simply use the cloth to dip into the liquid and polish your
floors or furniture.
Have a read of this article from All You on how to make furniture polish.
5. Rust Remover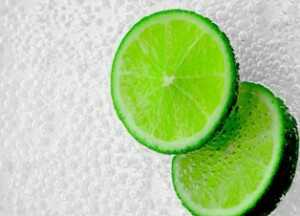 Rust can be very irritating when it creeps up on your pots, pans and servingware. Here's a simple recipe that can revive your kitchenware back to its former glory without the use of harsh chemicals or the expense of a new pan.
First, sprinkle salt onto the rust, and squeeze a lime juice over the salt to soak it, retaining the rind. Leave this mixture on the pan for a few hours to do its work. Then use the lime rind to remove the rust. If it needs a little extra help, use a toothbrush. Though using a metal scourer can be tempting, it can easily cause more rust damage down the line.