It might be your brand-new summer wardrobe or your newfound love for all things environmentally friendly, but your purple faux fur couch and dark mahogany table just don't seem to cut it anymore. You're looking for something light, airy, and stunning – exactly what a Hamptons home looks like.
Can't wait to give your home the ultimate Hamptons style makeover? Our stylish interior design tips will show you how to have that Hamptons style home right here in Australia – no need to spend on a round trip ticket to Long Island, New York.
The timeless charm of Hamptons style interiors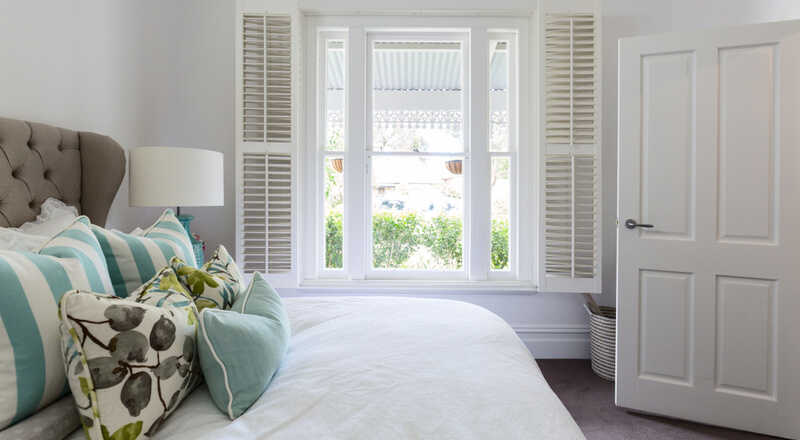 Hamptons style homes have raised the bar when it comes to stunning summer homes. The decor is a homage to the fishing history of the community and reflects the elegant but relaxed lifestyle of Long Island. 
In a Hamptons-inspired home, natural textures are layered seamlessly with nautical-inspired pieces. Go for laidback and comfortable furniture, airy living rooms, and windows that allow sunlight to stream in from all directions. White is the paint colour of choice, accented with oceanic hues of teal, sea green, and sky blue. This is understated luxe done right. 
Transform your home: Hamptons style interior decorating ideas
White walls
White-on-white doesn't have to be boring, at least not when you're decorating a Hamptons style living room. Create the illusion of a bigger space by painting the walls a layer or two of white, then accessorising with furniture of the same colour.
If plain white looks rather stark or solid for you, Pantone has softer variations. Opt for a shade warmer, such as Pantone's 'White Soul', to complement yellow or orange-tinged lighting. If you prefer a cooler version, 'Bleached Coral', with its bluish almost-white tone, is equally easy on the eye.
Comfortable furniture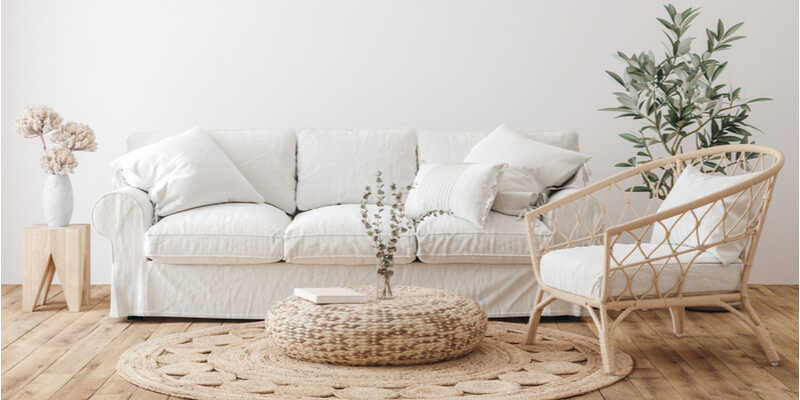 No Hamptons style lounge room would be complete without comfortable seating. Because a Hamptons home is traditionally meant as a family vacation home, you'll want your living room to be the ultimate place for R&R. A soft oversized couch and large wicker chairs with cushy seats spell relaxed elegance and unhurried afternoons sipping iced tea. Pair your comfy Hamptons style furniture with a wooden coffee table large enough to hold keepsakes and magazines for a truly cosy venue for your family.
Nautical colours
Bring the coastal look indoors with accessories in nautical colours. Dress up your Hamptons style furniture with cushion covers and throw pillows in duck egg blue or baby blue. Complete your living room setup with a watercolour painting and coffee table books in ocean colours to bring the whole look together. 
Prints and patterns
Add a touch of whimsy to your living room with fabrics in gingham, paisley, or stripes. Use this on your upholstery, carpet, rug, or cushion covers as a fresh break to the all-white monotony of the walls and furniture.
Seamless indoor to outdoor ambience
One well-loved aspect of a Hamptons style home is the smooth indoor-to-outdoor transition. Bring the outdoors in by letting air flow into your interiors and using natural materials like wicker as accents. 
Green foliage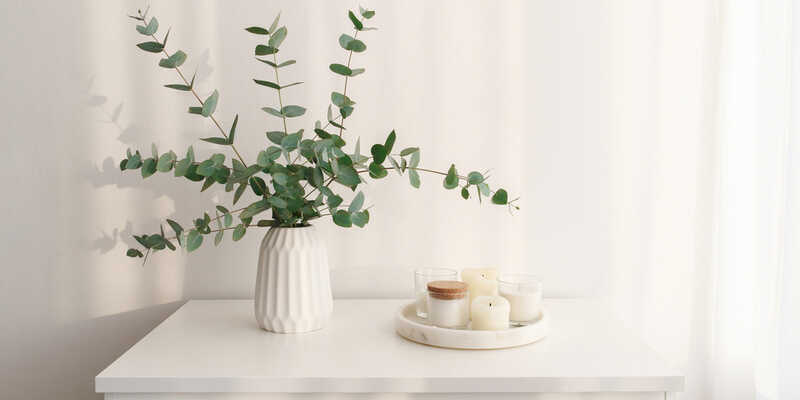 The elegance of a Hamptons home is best highlighted by unfussy, natural pieces. Instead of decorating a vase with an elaborate bouquet of multicoloured flowers, a leaf or two in a plain white vase is the more stylish choice – and is as undemanding and sophisticated as the theme of your summer home.
Ditch the roses, forget about the carnations, and stop yourself from buying sunflowers. If you want a decorative plant in your living room, go for eucalyptus leaves, palm, or a cycad instead. Unless, of course, you have freshly cut hydrangeas or peonies from your garden or local florist – these you-can't-go-wrong-with-them flowers are perfectly acceptable in a Hamptons style home.
Coastal vibe
Hamptons decor is all about endless days basking in the sun and sea. Give your bathroom an upgrade with fixtures that reflect colours and textures of the ocean. Off-white walls, spotless mirrors, gold handles, and gleaming tiles in light grey or sand tones make for a relaxing Hamptons style bathroom experience.
To cap off your breezy but luxurious interiors, line your freestanding bathtub and shower area with seashell-shaped soaps and scented white candles.
Kitchen island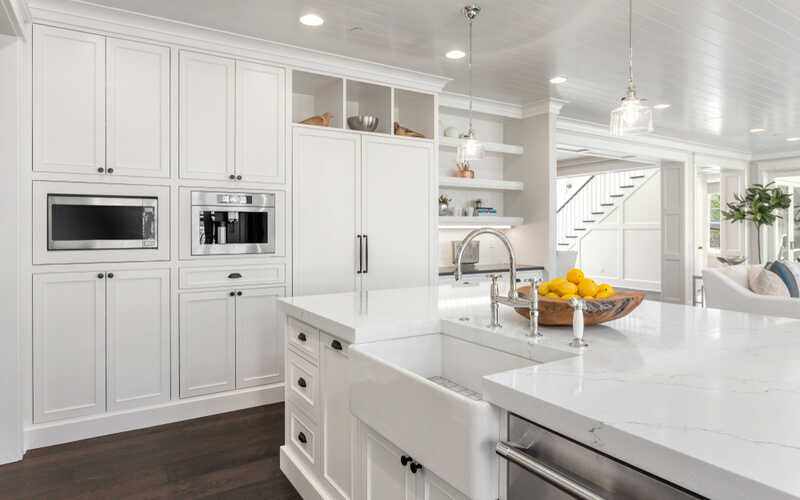 A quintessential Hamptons kitchen is never complete without a kitchen island bench at the centre. It's added space for prepping food, and doubles as a makeshift breakfast area. Paint the base of the island a solid coat of white to illuminate the space, or a rich shade of dark olive for a modern finish. Prop a few wooden stools tall enough for the bench and you have another dining area for when guests come over.
Shaker style joinery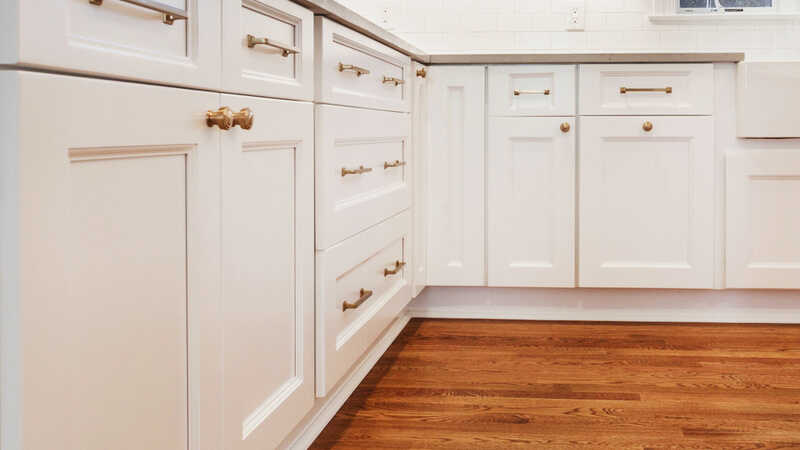 Shaker style furniture is one of the hallmarks of Hamptons style interiors. Simple, functional, and classy, these tables and cabinets look best when coated in matte white, cornflower blue, or teal paint. The unpretentious design of shaker style tables makes multifunctional use easy. Use your cabinets as kitchen storage, or as a base for your kitchen bench. 
Pendant lights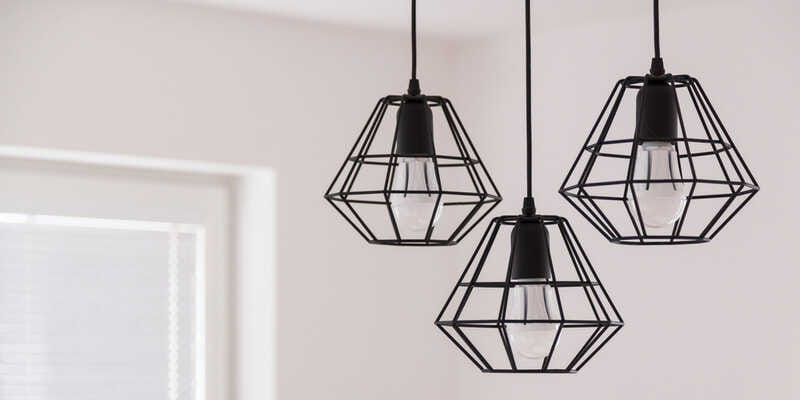 It's the little things that make or break any interior design, and pendant lights are definitely a step in the right direction. Align your light fixtures in sets of 2's or 3's to create a row of ambient lighting above the kitchen island. Forget the outdated colourful lamps – your kitchen will work best with matte gold, black, or white shades.
Window seat
Make your Hamptons style kitchen even cosier with a window seat for lounging or reading your favourite recipe book. Keep your kitchen organised by using the base of the seat as a clever storage space for old cookbooks and other knickknacks. Upholster your cushions with easy-to-clean waterproof fabric to make tidying up quicker and fuss-free. 
Plantation shutters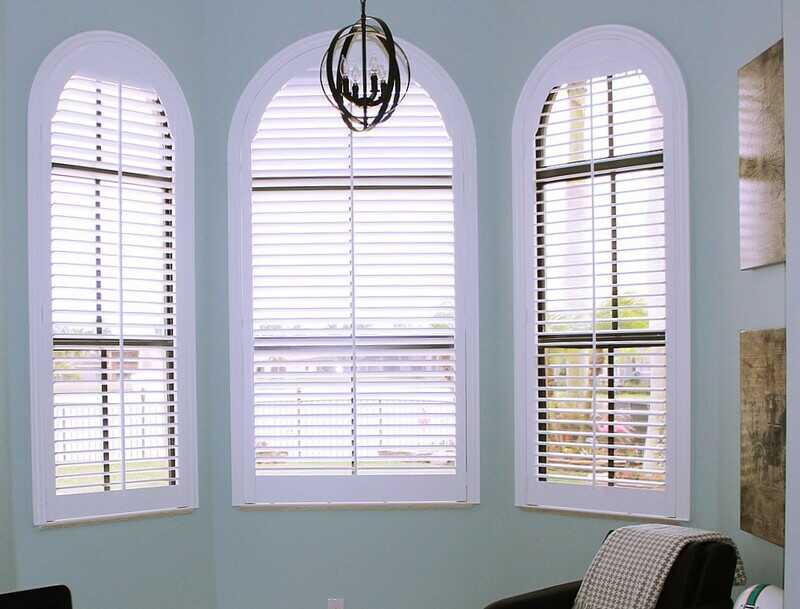 Make your Hamptons style bedroom or living room a private space for relaxation with white plantation shutters. Stylish and durable, these shutters allow ventilation and sunshine to stream in, and add an extra layer of security at the same time.
Natural textures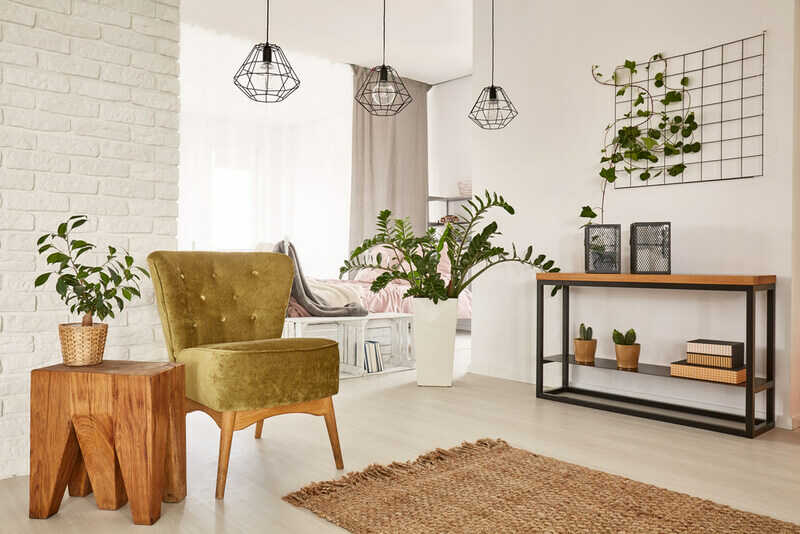 Hamptons style interiors go well with natural materials like linen, burlap, cotton, wicker, and wood. Layer a low wooden coffee table over a burlap carpet, then accessorise with soft grey or blue books for effortless coastal style. Top your tablescape with a coral and a vase filled with palm leaves or periwinkle hydrangeas for a pop of colour.
Timber floors
Beautiful timber floors go hand in hand with the classic style of Hamptons homes. Polish your floorboards for a shiny surface that echoes the gleaming interiors of your home. To make your floor topnotch, take care to clean your skirting boards regularly for a well-maintained look.
Cosy lighting
The Hamptons look is synonymous with casual elegance, and ambient wall lights play a huge role in achieving this effect. Illuminate your home's interiors with sleek and stylish fixtures that complement the simplicity of your living spaces. Wall sconces in matte gold, clear glass, and black steel are a trademark of any Hamptons style house, and are equally timeless in their design.
What is modern Hamptons style?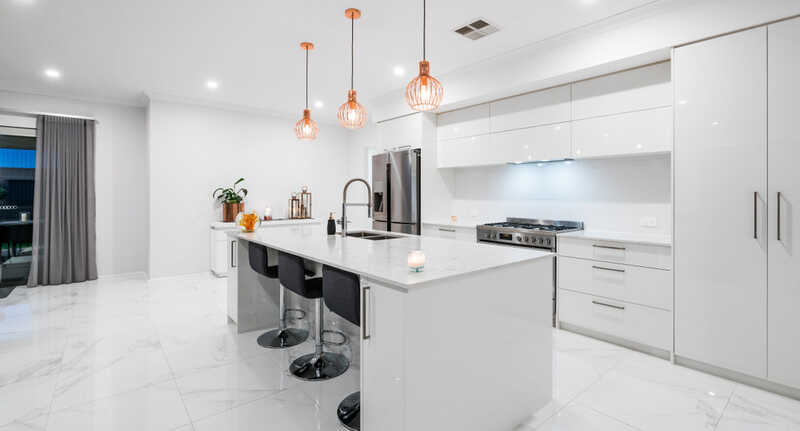 The white-on-white aesthetic of traditional Hamptons style interiors can glitz up any home, but it may not be everyone's cup of tea. If you're looking for a more daring look that's still as relaxing, jazz up your home using a bolder colour palette and mix in more natural textures.
Don't be afraid to incorporate interesting elements into your home, such as matte black appliances, copper fixtures, and polished floorboards. These add that glitz you'll need to raise your home's ante. The key is to strike that perfect balance between subdued elegance and eye-catching design.
You now have the perfect Hamptons home: now what?
When it comes to perfecting the Hamptons look, keeping the interiors tidy and clean is just as important as choosing the right pieces. And while a lot of factors come into play to achieve the sophisticated style Hamptons homes are known for, the small details can mean the difference between a monotonous, mediocre abode, and a unique, well-cherished sanctuary.
To achieve the classic style and immaculately clean look that a Hamptons home is known for, deep cleaning your home's interior on a regular basis is a must. Simply keeping your white living room walls pristine and unstained and your furniture well-maintained can contribute a lot to making your home as gleaming as the luxurious interiors in Long Island houses.
Hamptons style homes may have a reputation for being laid back, but it is their impeccably clean design that sets them apart from other houses and into a whole different level of luxury altogether.