You know that feeling when you walk into your house and it seems like a mess? The first thing you see is the coat rack by the door, with coats hanging everywhere. Or maybe there's an umbrella left on top of all those shoes — not good!
You don't want your guests to get the wrong impression by having them walk through a cluttered doorway. That's why it is so important to utilise smart hallway storage ideas.
How does your hallway currently look?
Before heading out to the furniture store, look at the space you have and what works well. Your hallway is the first thing guests see when they enter your home, so you want to make sure it makes a good impression. But what if your hallway is currently cluttered and uninviting?
With a little bit of planning and creative thinking, you can transform your hallway into a stylish and functional space. A combination of practical storage with design know-how can turn this traditionally transitional area into a welcoming place for your guests or family members to linger in.
1. Clear your hallway of clutter and unnecessary furniture
Start by removing any unnecessary furniture. Then focus on getting rid of anything that doesn't serve a purpose. That includes things like old magazines, photo frames and knick-knacks.
Keep only what works for you. Not only will this make your hallway look more spacious and inviting, it will also save you time and energy when cleaning.
2. Decide on a theme
When it comes to hallways, function often trumps form. But that doesn't mean your hallway interior style can't be both practical and aesthetically pleasing. The key is to choose a theme that suits your needs and reflects your personal taste.
For example, if you have a narrow hallway, you might want to go for a minimalist look. Or if you're looking for a bit of extra storage, you might opt for a shabby chic theme with built-in shelves, hooks and storage baskets.
Once you've decided on a theme, you can start shopping for furniture, accessories, and artwork that reflects your style. With some effort, you can turn your hallway into a stylish and welcoming space.
3. Think about storage
Most of us have been there: you come home from a long day at work, only to be greeted by a cluttered hallway full of shoes, coats and other items. It can be frustrating, not to mention dangerous, if you accidentally trip over something. The good news is that there are some simple storage solutions that can help to keep the space tidy.
A coat rack or shoe shelf can be both practical and stylish and will free up floor space.

If you have more items to store, consider investing in a small cabinet or chest of drawers.
Place a small console table in the hallway for setting down keys or mail.

Hang baskets on the wall to store toys, balls or other items.
4. Make a statement with colour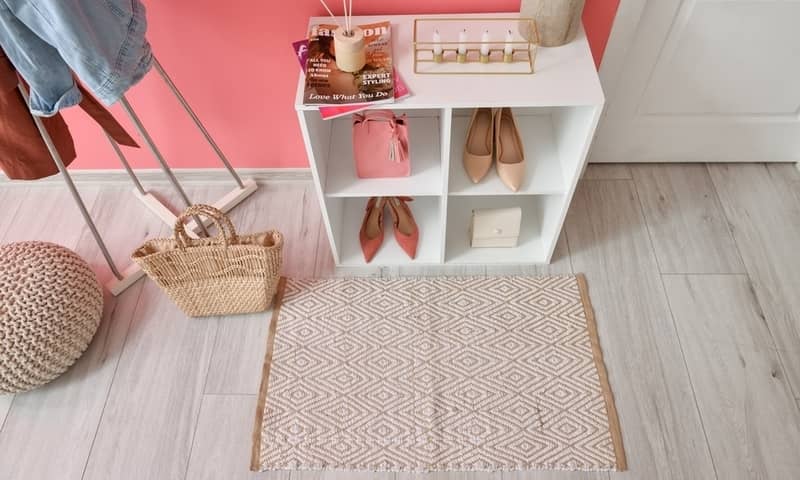 Hallways are often one of the most neglected areas in a home. They tend to be dark and cramped, and many homeowners simply don't know what to do with them. However, by adding a pop of colour, you can really make a big statement in your hallway.
Bold paint colours or wallpaper can transform the space and give it a whole new look. When choosing a colour, be sure to complement the rest of your home.
5. Add a focal point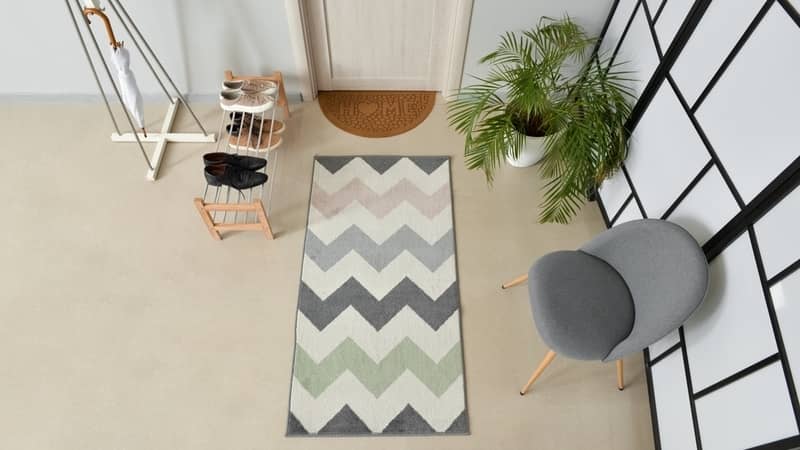 Accessorising your hallway is a great way to add personality to your home. A well-chosen rug or piece of art can brighten up the space, while a mirror can make it feel more open and spacious.
When selecting accessories for your hallway, be sure to choose items that complement the style of your home. If you have a modern home, for example, ‌try going for abstract art or a sleek floor lamp. If you have a more traditional home, you might want to choose a classic painting or an antique vase.
Whatever your style, adding a few well-chosen accessories is a great way to give your hallway some personality.
Invite good vibes into your home
The hallway is often the first space guests see when they enter your home, so it's important to make a good first impression. These easy tips will help you organise your belongings and create a storage solution that works for you.
If your hallway is cluttered and messy, don't worry — our team of experts can help get your home back in order. We offer professional cleaning services that will get your home looking its best in no time.