Lets get one thing straight. When I was last kicking around the Northside of Brisbane Nundah was an out an out 'shit-hole'. I had the distinct pleasure of living a suburb over from what was at the time a stain on the underpants of the northern suburbs. It had all the key ingredients; giant Centrelink cue, two smelly old pubs and fast-food options coming out the wazoo. The place lacked character and at the time most would have forgiven you for thinking the area was a complete right off.
Oh how the times change.
When I had the opportunity to revisit the old stomping ground last weekend on a friends recommendation well… lets just say I was pleasantly surprised. Shocked even.
The armpit I once knew has been given a serious facelift. So without further ado here are the highlights of my weekend wanderings through the now beautiful Nundah.
The Village
Based around a small section of Sandgate road Nundah Village is the epicentre of the suburb's new look and feel. One of the village's focal points is the Circa complex, a purpose built office and residential development that has food and drink offers attached as well. Don't get me wrong guys I'm the first person to make fun of those annoyingly conventional residential developments, but these guys really nailed it. Apparently it was done by the same folks that put together the James street and Barracks complexes, and let me tell you, it really shows.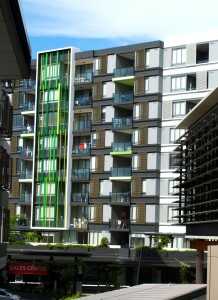 The food options were a real stand out. Mexican, Japanese and even a sharp looking Italian style pub (The Royal) which was really rocking on the Sunday afternoon. However despite this excellent selection I ended up succumbing to 'Burger Urge'. The smell of grilled meat is usually enough to get me through the door but what really caught my eye about Burger Urge was an interesting piece of street art. When you step in its got a real industrial feel to it. Exposed brick wall, low hanging lights and random pots and plants. They've done it really well. I ended up going with a burger wrap and was pleasantly surprised (please excuse the shameful food photography below).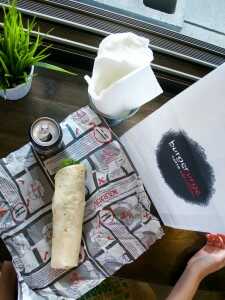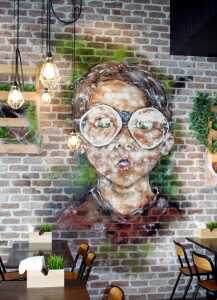 Once I finished up eating I decided to check out some of the action across the road and again wasn't disappointed. Straightaway I ran into a fantastic little boutique home decor store, 'The White Bungalow'. Unfortunately it was past closing time on the Sunday I was there but after checking their Facebook and Instagram it definitely looks worthy of a visit. There's also plenty of other cool little retailers dotted along that side of the street. Maxwell and Lucy is another stand out specialising in Fashion, Leather Goods, Jewellery and Accessories. Also don't forget to check out their next door neighbours 'Pree' , who focus on a range of as they put it 'pre-loved' designer clothes. Overall a great mix of interesting boutique stores.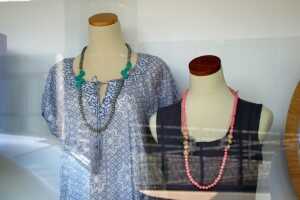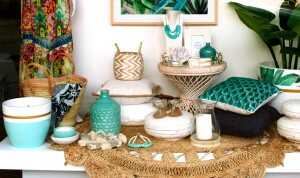 The real star of my stroll through Nundah Village however was an really unique bar tucked away above a comic book store on the corner of Sandgate road and Chapel street. 'Fitz and Potts' is far away one of the coolest venues I have been to in Brisbane, let alone Nundah, this year!  The place just oozes that effortlessly cool dive bar vibe, something that you'll rarely see done well outside of the valley or west end. They've created this kind of quirky neighbourhood lounge room equipped with eclectically designed living rooms to hang out in and a fantastic rooftop terrace to soak up the sun and watch hustle and bustle of Sandgate road below. There's also a real emphasis on local beer and wine here (lots of Brisbane breweries feature), so expect plenty of new an interesting drops each time you go back. This a just another Brisbane business that is booming at the moment.
Architecture
Another thing I like to do when visiting somewhere new is have a walk around and soak up some of the local architecture that's on offer. Nothing quite gets me going like a good old fashioned Queenslander, thankfully Nundah had a few good ones on display for me.
Take this cute little cottage that I found in Chapel street. Say what you like about the colours but I just love the coziness of the front verandah and the cute little gate. They deserve kudos for the job with those hedges as well, especially those two at the front.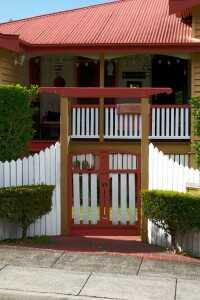 Next on the list is this fantastic home in Park road. I love the combination of white and pale brown, works well and it does this type of classic Queensland home justice. Really nice.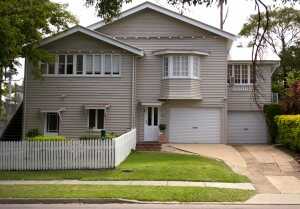 Another stand out that is the hard to miss local church. I'm a bit of a sucker for a good looking church and I just loved the huge dome a top Nundah's. Although it sports that typical burnt orange colour scheme so many churches around Brisbane have I just love how it sits on Nundah's only hill, towering over suburb.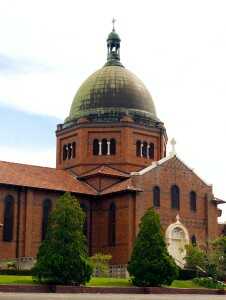 All in all I was seriously impressed with this new energy Nundah seems have. I've got a funny feeling this isn't going to be the last we hear of this place either. Watch this space ladies and gents.