Every book lover knows there are two problems when it comes to owning books – keeping them organised, and not owning enough.
Stacks of books sound romantic in theory, but are very messy in practice. No one wants to stumble over a paper pile or spend hours finding the next volume in a series because where did you put it again? Isn't it better when your personal library is all tidied up?
Book storage ideas are aplenty, as are stylish organisation tricks. Shelving seems like a simple approach, but you can spruce it up with unique storage solutions like floating shelves.
Mix in plants and other decorative objects to create an eye-catching display. Upcycle wooden crates and old step ladders as storage solutions. Figure out where you want to store books, then decide on the best book storage solution from there.
(Of course, don't forget to keep your book storage clean, too! No matter how frequently you read, your bookshelf will need tidying. Dust frequently, and wipe down as needed. Or skip the work and let a house cleaning service take care of it for you.)
In need of book storage ideas? Here are some storage solutions for your home, no matter how many books you own.
1. Stack 'em up!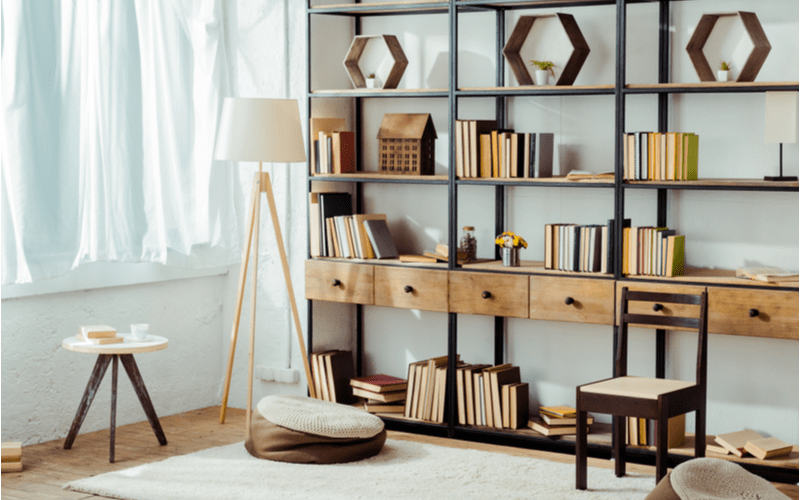 Your shelves, that is – not your books! One way to store books is by having a line of shelves on a wall space, aka the simple approach. Go vertical with tall bookshelves to save space, then organise your books accordingly. Current reads go at eye-level, while lesser-used volumes go up top or down low.
If you want ideas for shelves, there are plenty! Floating shelves add a sophisticated touch, while a large bookcase made from wood is a classic. Cube storage is quirky, and built-in shelving is great for small spaces.
2. Get creative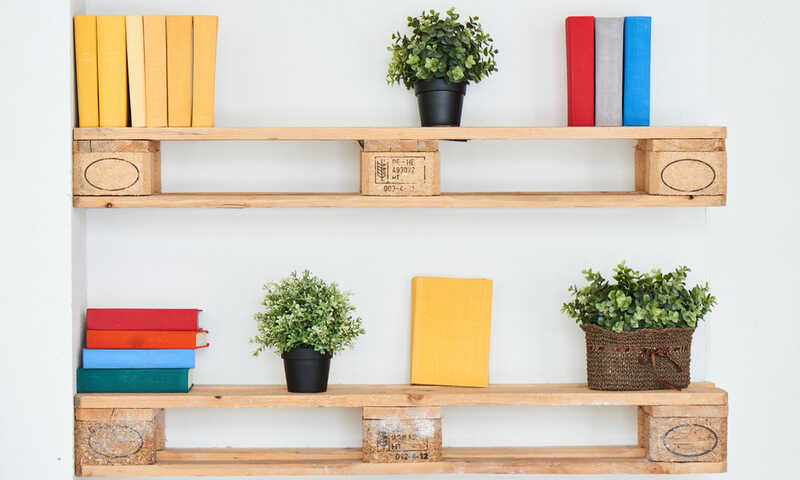 Floating shelves and bookshelves aren't the only ways to display a book collection. Do you have an old stepladder to toss out? Upcycle it into a shelf for your favourite books! Got old wooden crates? Repurpose them into cube storage. Unused planters and pots? Presto – they're now storage baskets. Take the drawers out of an old dresser to turn it into book storage. Install old wooden planks as shelves. You can even reuse a utility cart (and hey, easy book transport).
If you want to add some colour and style to your upcycled items, just paint them! Turn them into art projects so that your titles aren't the only stylish items on display.
3. Plants and paper
Mix book storage with plant display for a green storage solution! Your plants can also double as bookends and dividers. This is a particularly great book storage solution for your living room, since you get to display books alongside your leafy friends. It also adds a touch of class to the space.
One fun idea is to match the colour of your plant with the colour of your books, or get flowering plants in complementary shades. Not only will you benefit your mental and emotional health with some leafy friends, you'll create some eye-catching décor too!
4. Lit decor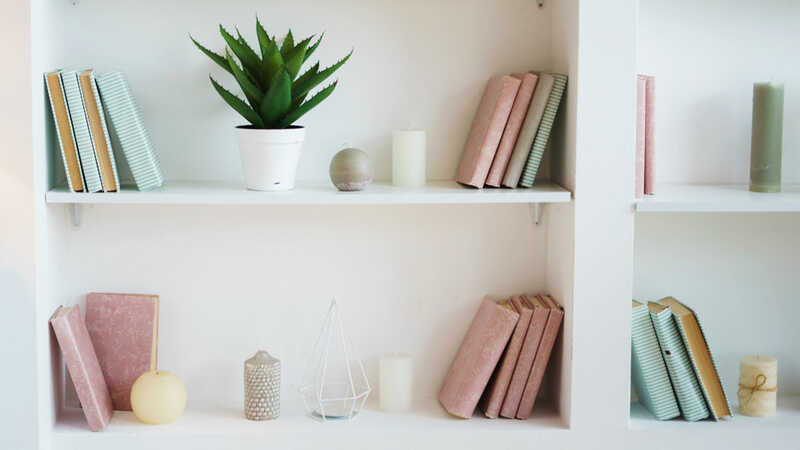 By that we mean literature decoration. Your books can be decorative objects, too!
Arrange them by colour scheme: in a rainbow, a gradient, or however you like. Mix and match their heights to create a wave. Spread them out in a fan on a coffee table, or stack them in interesting ways. Books aren't just for reading – they can be room accents too!
5. Add some spice
Spice racks and picture ledges are a great way to store and display children's books. They make use of wall space, and you can install them so they're well within reach of kids. Or use cubbies, crates, and caddies for easier book storage.
And if you want to make sure everything's neat and tidy, turn clean-up into a game – just make sure they don't make a mess instead, though!
6. Go multifunctional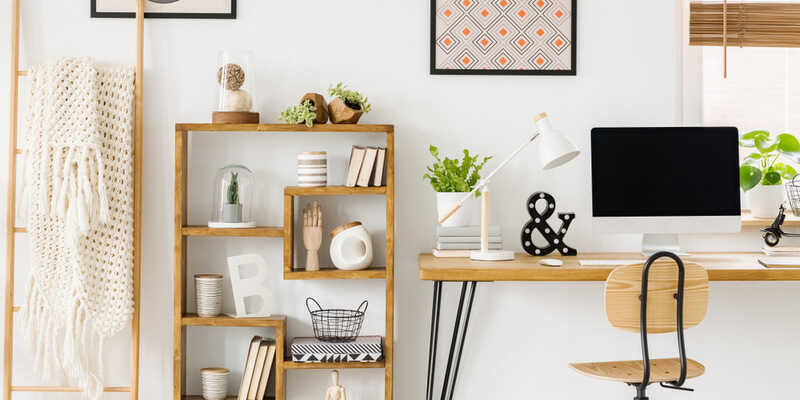 Book storage doesn't have to just be decorative –  there are functional options, too!
Choose bookshelves that double as a sideboard or a display case. Use mixed storage for your books and other items (CDs, vinyl records, and any other collections you might have).
7. Unique locations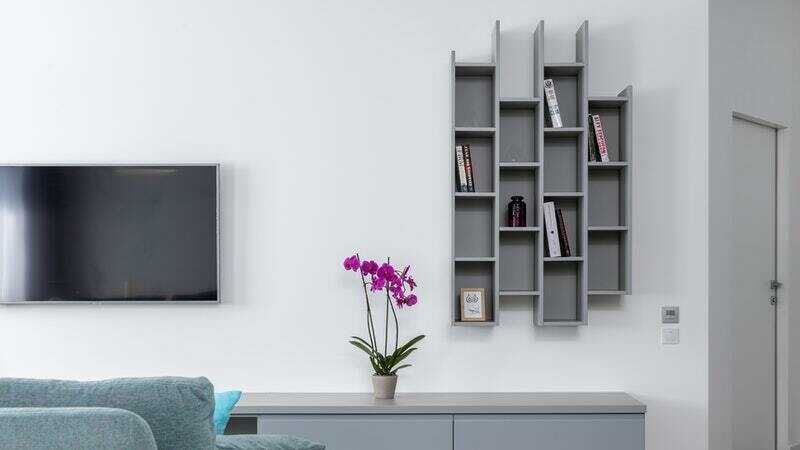 If you want to make a statement with your mini library, choose somewhere unique to place your book storage!
Create a reading nook in one room of the house, and designate that area for storing books. Build shelves under your staircase for some interesting interior design.
Turn dead space around the house into book storage – along the hallway, in a corner of the living room. You can even build a shelf around a doorway for a unique twist to book storage!
There are any number of book storage ideas if you look around – all it takes is a little imagination and organisation. Although with all the books we own and all the time we spend reading them… organising them might take a while.