In a perfect world, parents would be tolerant and nurturing all the time and in return children would be mindful and compliant all the time. Unfortunately, we do not live in this fantasy world. Therefore, we as parents need to be creative and strategic about how we get our children to do things. Cleaning has got to be one of the illest regarded tasks in a child's mind, heck even in an adult's mind, but it's a constant and must be done. We have children who help make a mess, so it is only fair to have them help clean the mess, right? Children are becoming more expressive with their thought, more inquisitive, and more independent. Nevertheless they are still children, requiring direction and guidance from their parents. Here is a list of 7 sneaky, but effective ways to trick your children into cleaning.
Step 1 – Offer Good Choice vs A Bad Choice
This strategy will often work with children 6 and under. You tell them they can either clean their room or sit in the corner while their siblings go out to play. This is certainly a choice that might seem like a "no-brainer" but it really depends on how bad the child's room is and how uninterested in going out to play, they are. You don't have to worry because most children will opt to clean their rooms. If they know there is a chance their siblings will be doing something that they will not be taking part of, they tend to feel ostracized and left out. The better choice (cleaning their room) will surely be selected.
Step 2 – Control Their Worries and Weaknesses
When you know what makes your child tick, you have to use that to your advantage. Let's say your child can't sleep without the TV or maybe they have a favorite band they like to listen to. You let them know if the dishes aren't washed by a certain time, TV will not be on tonight, and their band will not be playing for them until all work is complete. You might get a whimper or whine, but if you are firm with your directions they will succumb.
Step 3 – Take their Technology Hostage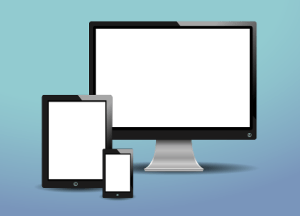 Let them play their games, read their e-books, chat with their friends all day. While they are engaged, take away all chargers, and let them know that nothing will be re-energized until the house is in tip top shape. This might seem a bit out of the ordinary but children are so heavily influenced by technology that, it can easily be used as leverage. You also must make sure that you control what they watch, hear, and participate in online so that your children stay safe and protected.
Step 4 – Encourage, Incentivize, Delight
My 6-year-old would love to watch me clean, and ask if she could help. Initially, I was a bit worried about the products being used, and how she would handle them. I ended up teaching her that the cleaning products should never be played with, purposefully inhaled, or put into her mouth. She was always supervised and absolutely loved me praising her efforts and job well done. I would give her money to buy a snack, and she would be so grateful to get a chance to make mommy happy and make herself happy by getting her favorite treat.
Step 5 – Acknowledge, Engage, Allocate
For the children who have to ALWAYS be around you, and can't seem to find anything to do but tap you, whine, or even sing while you're busy, find a way to engage them all the while getting much needed help. Maybe you're trying to reorganize your books or clean out your closet. Acknowledge their presence when they come into the room, let them know you are busy cleaning, and tell them if they'd like to remain in the room they have to help with the task at hand. Most often when you allocate tasks to them, that you will also be taking part in, they are delighted. Most often children prefer to be in their parent's presence no matter what is taking place. So if you give them a task and tell them that they are in control of their allocated task and have responsibilities they feel significant and useful. That is the exact form of encouragement your child needs, in order to live a meaningful life.
Step 6 – Once the Home is Clean, the Mood is Changed
Usually with disorder and clutter in a home, comes disorder in emotions and desires. Have you ever noticed that when your child's room isn't clean he/she tends not to be in there? They are either in your room, the kitchen, the living room, etc. Or if the kitchen isn't clean, they would prefer to be in any other room? Well, point this fact out to your kids. Let them know that if we clean together you will feel comfortable in any room in the house at any given time.
This article from Huffington Post offers amazing insights into how have a cleaning home can actually make you happier.
Step 7 – Make a Chore Chart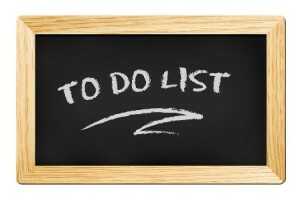 The oldest and most effective tool of order, fun, and incentive all rolled into one, is the chore chart. Making a chore chart with your children, is a gem that they will use long after they have left the nest. Being involved in picking and choosing tasks each week helps them learn responsibility and accountability. They receive stars if they've completed their daily tasks, and at the end of the month they have landed on a certain amount of stars they can be offered a trip of their choice. Whether they want to go to an amusement park, the beach, Lego Land or the waterpark, it is encouraging knowing they get the choice.
Before we wrap up it is worth mentioning that you can easily find domestic cleaning rates for Brisbane on our site.
So the next time you find yourself in a tug of war with your children on the winning team take a breath and follow this list. Every child is different, and what works for one might not necessarily work for the other. However, the only way to find out what works, give it a try.