Warm, sunny days mingle with cool sea breezes, longer days and shorter nights are all signs that spring are coming to Brisbane! While very exciting, this means that Spring Cleaning time is here too. It is a daunting task, but there are seven things you have to do before Spring Cleaning to make the job a lot lighter.
1. Make a plan of action
There is a lot to be done, but if there is a plan of attack, it won't be so intimidating. There are some things that need to happen before others, and many tasks will take longer than other tasks. It is a good idea to figure out how many days you need. Will you only be able to tackle these tasks on days off from work and need to take a holiday?
Go through your home room by room and get an idea of what needs to be done. For example: in the kitchen, vacuum the coils behind the fridge, clean the vents over the stove and so on until you have a good idea of what needs to be done. Council has dates and times for disposing of rubbish and hazardous materials, so check there and put that information into the plan. Plan from the top down. Don't try to do this all in one day, break the chores down into small bites and plan on breaks.
If you still are not sure where to start with planning you spring clean, check out this spring cleaning planning guide from Better Homes and Gardens.
2. De- Clutter First
It is much easier to clean, really clean when you have purged out all of your unneeded belongings. Take stock of clothing, and determine to throw anything you have not worn for a year or more. Children will grow out of their winter clothes before spring breaks. Last summer's clothes probably won't fit any longer. There is someone in the city who can benefit from the clothes that don't fit anymore. Now is a good time to change winter clothes for summer clothes. Store the winter clothes away, in airtight containers.
Books, Magazines and especially children's books can be donated or recycled. Shred expired papers. Take a minute at each item and really, decide if that item is needed, really. If you can honestly say it is not needed, get rid of it.
Now is a good time to look through all of the prescription and over the counter medications and check the use-by dates. Dispose of anything not to be used. Aftershaves, perfumes and other personal care items such as hair care products can be put in the sewer when washed with lots of water. Dispose of the containers the way Council suggests.
Go through hazardous materials like paint and other chemicals. There are rules for disposing of so, contact council to find out how to and when to dispose of all of these materials.
3. Pick a Good Team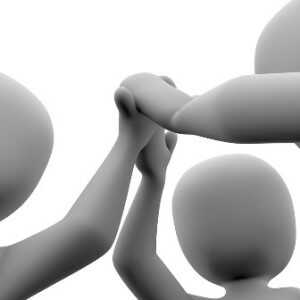 Who in your home will jump in and lend a hand? Who will lie on the sofa watching the action, and just be in the way? Older children will take a bribe and while a spouse can be helpful when facing nights on a sofa. Assign tasks to everyone who is willing to work. If you have friends, who like to clean and organize ask them to help too.
A toddler or small child does not need to be a deterrent to your progress, just get them a set of their own tools like a feather duster and cloth and a bucket. Gather some small favorite toys in a box to keep them occupied when they grow tired of helping and they will stay amused and not be under foot. If using safe cleaning products, small children can help with areas close to the floor. Get them in the habit while they are young.
4. Safety devices and small repairs
This is the best time of year to check on safety devices such as smoke detectors and carbon monoxide detectors to be sure they are working properly. Have fire extinguishers checked for serviceability and do maintenance on generators and have security systems checked and change the batteries.
Tackle some of the small repairs that have been bothering you for some time. Cracked light switch covers, cracked molding, dripping faucets and other irritants that you can never find time for. A fresh coat of paint will bring a fresh spring feeling to the home. A crisp white trim will add to that clean, fresh feeling when you are all done.
Not sure how to check if you smoke detector is working? Check out this guide from wikihow.
5. Get your supplies together
Spring is a great time to go green. Check your supply closet for unwanted chemicals. A good rule of thumb is to dispose of chemicals with a danger warning, or chemical that is harmful if swallowed or harmful to pets.
Natural cleansers such as baking soda, vinegar, lemons, mild dish detergents, and others clean as well as any of the most harmful chemicals. For example, baking soda is a gentle chemical abrasive material that can scrub stains on many surfaces. Vinegar works on windows and other glass items such as light covers. It is also great on wood, metal, and plastic blinds.
Use white bristle brushes, mops and rags to clean so as not to stain any surfaces. Especially when clean upholstered furniture and carpets. Soft brooms can be used to dust ceilings, and a pillowcase is great for ceiling fans.
6. Check the outside of the house too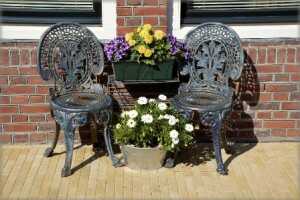 Gutters collect debris like leaves and twigs. When it rains, the debris flows toward the downspout and eventually will clog, and water will back up causing damage to the roof and siding. Look at the ceiling on your porch and patio covers to clean off dirt and insects. Watch for nests along the outside walls where vermin can gain access to the house.
7. Consider hiring someone
When you have considered all of the work before you even gets started cleaning, you may want to hire someone to do the work. There are many cleaning services available to take over for you. There are handymen available all over who can add that layer of paint, or make the small repairs. The most important thing is that the work gets done. Who does the work is less important.
For help on short notice you could try posting on Gumtree or Airtasker. They both are well know for their ready available help for house cleaning.
Spring cleaning is important to the health and safety of your family. Consider what needs to be done in each room and make lists. There are checklists available on the web that you can print or use as a guide. Making the checklist during the planning stage will make organizing much easier. Getting to check the tasks off the list is a mini reward as you complete each task. If you are still absolutely cringing at the idea of doing a spring clean, the best remedy is to get a housekeeper to do a regular domestic cleaning of your home.