A common maxim reveals that cleanliness is next to godliness. It is a basic activity that not only refers to personal hygiene but also to the task of keeping your home free from unwanted dirt and also making sure that everything is in its proper place. You don't want to see a topsy-turvy bedroom, do you? To help you gain peace of mind, here are a few reliable things you can start with:
Secret #1 – Remove everything from your bed except for the cushion
Most of the time, the nearest place to throw or place our personal belongings is the bed. True enough, isn't it? When we are very tired to open a drawer or open a cabinet, we usually just throw our dress for the day and leave it there until we realize that it becomes habitual, and the more we do it, then the more laundry there is on our mattresses. Not only that, we also forget that little things inside our pockets fall every time we change. Loose coins, receipts, or even our jewelry become part of the mess that only we can manage to keep. Do not also forget that part of our human nature suggests slipping our watches or phones under our pillows that also can greatly contribute to the clutter we earlier have.
Secret #2 – Do the laundry regularly as often as possible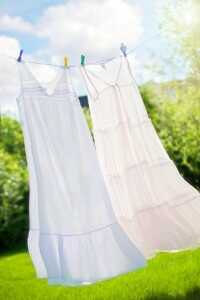 Try to count how many times you change your clothes in a day. From your sleeping wardrobe to your house dress and finally consider the clothes you used the other day for work. That is roughly nine or ten pieces a day. Plus, add your bed cover, blanket, and at least three or four pillow cases. There are roughly fifteen to sixteen pieces that would make up at least more than a hundred dirty laundry for a week. Many people ignore doing the laundry because of a tight or a hectic schedule at school, office or work. Please do not make it as a lame excuse. Grab everything now and feel free to pick it up the next day when you go home.
You probably think you already have it mastered but checkout this guide from Who What Wear on the do's and do nots of laundry.
Secret #3 – Sell, give or donate things that you no longer need
Most often than not, we place a sentimental value on things or items that were given to us by a very close friend or by a very significant family member. There are at least numerous occasions that we receive gifts or tokens from very special people, and we feel that losing or giving them away is like losing a part of our limb. Come on, be generous, just like the people who have done it for you. I tell you that the most difficult part of letting go of something is actually starting it. If you really feel that it is too expensive to give away, then organize a garage sale in the neighborhood and sell your precious items at a lower price. You might not think of its advantage but try to think again. Selling small or big items from your personal belongings would actually create more space in your bedroom and will give you the freedom to arrange or organize whenever you feel the need to. It will not just declutter your bedroom. It will also create a spirit of generosity to people who most need it. You do not know that it will someday change the life of a friend or give a smile to an orphaned kid.
Need some ideas, here are 37 things from Huffington Post you can get rid of right now.
Secret #4 – Properly setup your desk, the bedside table, your bookshelf and your closet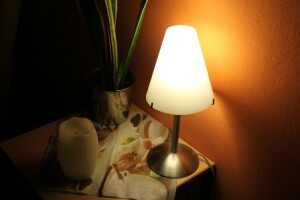 Using a damp small cloth, wipe away dust or invisible dirt from all your bedroom furniture and fixture. You should not forget that cleanliness does not come only from the outside but also from the inside. Small foreign particles might accumulate and will add up to the clutter you will clean all by yourself. Returning items that had been used on your drawers is the best way to get rid of clutter. Place on top of your table what is only important and necessary; such as a small alarm clock, cellular phone or your eyeglass case. In addition, arrange your notes or papers in an orderly manner. Place the larger ones on the bottom and the smaller ones on top of it. I am not telling you to place all your school or office implements on top of your table at the same time. I am telling you to organize them so that you can locate them during the time that you need them most. This will not only create a space inside your drawers but also will avoid mixing up of items in one single space. Pens, sharpeners or cutters should also be properly organized because they might cause accidents inside your bedroom. Moreover, do not also forget to create a space in your bookshelf by keeping those that are unwanted in your small warehouse. Take only those that you need so that your bedroom will not be a mini-library of some kind. Furthermore, do not keep too many clothes inside your closet. Place only those that you use everyday whether for home, school or at work. Sensitive items that are easily worn-out should not be mixed with regularly worn items. You may place them in your drawers. Make sure also that there is a space for your shoes down below so that you can dress up from head to toe and always be ready for any activity you are planning for the day.
Secret #5 – Get the basics right
Make everything clean by washing your windows, vacuuming or mopping your bedroom floor, dusting your furniture and fixture, spraying your favourite air freshener and getting rid of trash or garbage.
Almost everything is mentioned here, but this last part of the article will give you the finishing touches of decluttering your bedroom. After doing all these necessary steps, then I can assure you that you will not only get a good night sleep but also will be able to walk or run away with the fairies in Wonderland.
There is indeed no place like our home. Inside it is a very special place for us: our bedroom. The place where we are the king or the queen in our own right and time. Make it a habit of cleaning or clearing it before the goblins take everything that we own.