1. Make Your Own Mist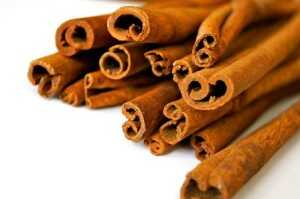 Commercial sprays and mists are full of harmful chemicals such as formaldehyde, petroleum distillates, methylformamide, butanoic acid and phenol which are toxic to our health. Spraying our homes with a mix of carcinogens and irritants with artificial scents doesn't seem so attractive as the commercials make out!
However, we don't have to suffer through bad smells to be healthy. We can still keep our homes smelling fresh by making our own eco alternatives to store-bought sprays.
Start with a cup of water. Take a teaspoon of baking soda and stir to dissolve. Baking soda is a great ingredient to counteract and neutralize bad odors rather than just masking them. Then you can get creative. There are limitless possibilities for sprays that smell wonderful and each combination will bring a different ambience to your home. You can add ingredients straight into the water in a spray bottle – there's no need to process them into a liquid form.
Why not try cinnamon sticks, vanilla pods and bay leaves? Or nutmeg, ginger and cloves? Alternatively, get creative with some essential oils from your local health food store to find your ideal combinations. Tea tree and lavender is perfect if you're looking for a clean, sweet smell, or citrus concoctions are ideal when you want an uplifting and energizing effect.
2. Simmer Some Spice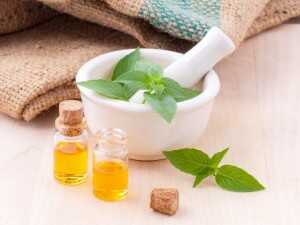 Another option, particularly attractive in the winter months, is to get your ingredients bubbling up in a saucepan. Simmer a quart of water with your choice of natural ingredients to freshen up the air in your home.
You can experiment with ingredients such as lemon, lime and vanilla to invent your own recipes. Raiding your spice rack can have interesting results! Those craving pumpkin pie can replicate its enticing aroma with a sliced orange, cinnamon, nutmeg and cloves.
To sweeten the air and make a soothing winter drink, try this winter apple juice recipe. Add cloves and cinnamon to a saucepan of apple juice and warm up on a low heat. Not only will this create a sweet, festive aroma that will fill your home, straining the warm apple juice and pouring it into a mug will provide you with a comforting holiday drink.
3. Make Your Own Reed Diffuser
Reed diffusers take a little more effort to make but once put in place, they are very low maintenance and will allow your chosen scent to uplift your home 24 hours a day with no effort on your part.
Find a wide necked bottle to be the base of your diffuser and hold the reeds in place. A wide neck is better because it will allow for passive diffusion of the oil into the air as well as through the reeds. You could also reuse household items such as drinks bottles, vases or drinking glasses, perhaps redecorating them for an up-cycled feel. Make sure not to use plastic, though, as it might leach chemicals during its interaction with the oil.
The next step is to find some new reeds, either ones specially-made for diffusers or regular bamboo skewers. They must be long enough to stand several inches taller than the bottle or vase you use for your base. The taller your reeds are, the more effective your diffuser will be in spreading its scent throughout your home.
Now it's time to make the diffuser base, which can be either oil-based or water-based, depending on your preference. Mixing water with alcohol such as vodka or rubbing alcohol creates the water-based option, while the oil-based option just uses a simple carrier oil such as sweet almond, jojoba or coconut.
Adding essential oils is the most important step, creating the fragrance that will characterize your home for the next few weeks. Experiment with small amounts in different combinations to find what works best for you. When you've selected your preferred blend, add the essential oils to the carrier oil until you're happy with the scent created. Pour your mix into the jar of choice up to about three quarters full. It can be tempting to buy ready-made diffuser mixes, but these are often full of harmful chemicals that can be detrimental to the health of your family.
Once your scented mix is ready in the jar, add your reeds and allow them to sit for at least an hour, by which time they should have begun to become saturated with oil at their ends. Flip the reeds over and you're finished! Just place the jar somewhere in your home where it will not be knocked over, and enjoy the fragrance as it becomes stronger over the days to come.
4. Use An Oil Burner
An oil burner, in which a candle is placed below a pool of water with added essential oils, is a great way to fill your home with your favorite fragrances. The principles of aromatherapy might help if you aim to create a particular effect.
For stress-busting, try lavender, eucalyptus and peppermint. Lemongrass, orange, frankincense, ginger and rosemary are known for their energizing powers. Try jasmine, bergamot, basil and geranium to combat depression.
5. Treat The Cause
To make sure you get rid of those stubborn odors once and for all, you need to treat the cause. Though essential oils can mask any unpleasant smells in your home, it is important to get right down to the roots of the problem.
Baking soda is one of our greatest allies to neutralize odors without the use of chemicals. Sprinkle at the bottom of trash can liners to help keep your kitchen smelling fresh for as long as possible. To get rid of carpet odors, sprinkle over the carpet the night before vacuuming. It also neutralizes the smells of ashtrays and kitty litter. Baking soda's ability to absorb moisture also makes it a good option to counteract odorous spills.
If you're having problems keeping the bathroom or kitchen smelling clean, take a look at your extraction fans. Ensuring the screens are kept clean and clear will allow for improved efficiency in odor removal.