Mahatma Gandhi became a qualified lawyer, led a 200 mile salt march, and went on a 21 day fast to protest the war between Muslims and Hindus. His largest dream and achievement was his lifelong fight for the independence of India. In addition to the big dreams though he believed in sufficiency and simplicity. He believed it is through doing and less we are able to maximise our creative energy for the larger things in life.
Although a little abstract in context, this same principle applies to cleaning your own home. Proper cleaning is for the most part a job which takes up more energy than it should. Not to mention the multitude of cleaning products most own but never use.
This excess of products and techniques creates wasted energy in selecting the right tool for the job. By simplifying your range of cleaning products and with a few additional tips you can clean your home with less energy. That way you can save the juice for the more important things in your life!
Here are 13 hacks you can use to apply a minimalist philosophy to cleaning your home:
1. Equip Yourself With A Pack Of Microfibre Towels.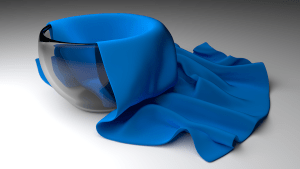 You will save yourself thousands of dollars on paper towels and window cleaner. You can even wash them to re-use them. Although never wash them with sheets or fabric softener. You will be surprised when you start using these for the multitude of purposes you can use it for. For example sometimes warm water and a microfibre cloth will be a better solution for dusting than any cleaning products.
You can pick up microfibre towel online or have some good quality ones delivered in bulk from ebay.
2. A Microfiber Mop
This is a slightly bigger upfront investment than disposable mops but it saves money in the long run and less trips to the store. These mops will also be so useful when trying to dust in hard to reach places like ceilings or corners.
3. Nylon-Bristle Broom
Nylon bristle brooms keep it simple for the long haul. They don't spatter the walls and their bristles won't fall off like other brooms. You will find this tool to be particularly useful for cleaning off rugs too.
4. Shammy
An imitation of the traditional chamois cloth, this rubbery, hyper-absorbent towel is great for soaking up water and quickly buffing counters and furniture. One simple cloth can clean up dust, grime, dirt, etc. – wet or dry – with no soap or nasty chemicals. A handy secret is to use the shammy on couches to pick up pet hair.
5. Sweet smelling air
Rather than use a disposable air freshener try using essential oils to keep your house smelling beautiful! You could try boiling a little cinnamon and let the aroma go through the house. Check out this video from Jessica for making your own natural air freshener.
6. Throw away the All-Purpose Counter Cleaner
Warm water and a basic dishwashing soap is all you will need to clean most counters. If you really want to go pro and have some serious grime to clean you could pick up the almighty Butcher's Bath Mate from eBay.
7. Forget About Carpet Cleaner
A regular vacuum will negate the need to worry about carpet cleaner. You get 75% of the dirt and it means you shouldn't need to have a carpet cleaner.
8. No Need For Hardwood Floor Cleaner
Don't buy a hardwood floor cleaner, there is a less expensive and more effective way to clean hardwood – a damp cloth with warm water. You simply get on your knees and scrub! Some amateurs would tell you to use a mop but it get's too wet.
9. A Simpler Way To Clean The Dreaded Shower
Use a microfibre cloth and white vinegar diluted in water. The ratio of vinegar to water is 1:3. Follow this up with disinfectant. The shower is always a shocker to clean. When it comes to removing soap scum and mold there is no substitute to scrubbing.
10. Don't Buy Window Cleaner
Most windows and glass can be cleaned with warm water and a microfiber cloth. If you really have found a window which needs something with guts to clean try 1 part ammonia, 3 parts ammonia and a dash of dishwashing soap. It will set you back nothing compared to the cost of a window cleaner.
11. Use An Iron To Steam Clean Stains Out Of The Carpet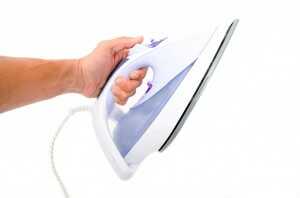 12. Dust Your Fans By Using A Pillowcase
This is perfect if you are allergic to dust or it irritates you. By using a pillowcase it stops wiping the dust off into the air.
13. For Hard To Clean Blinds, Try Using Some Vinegar.